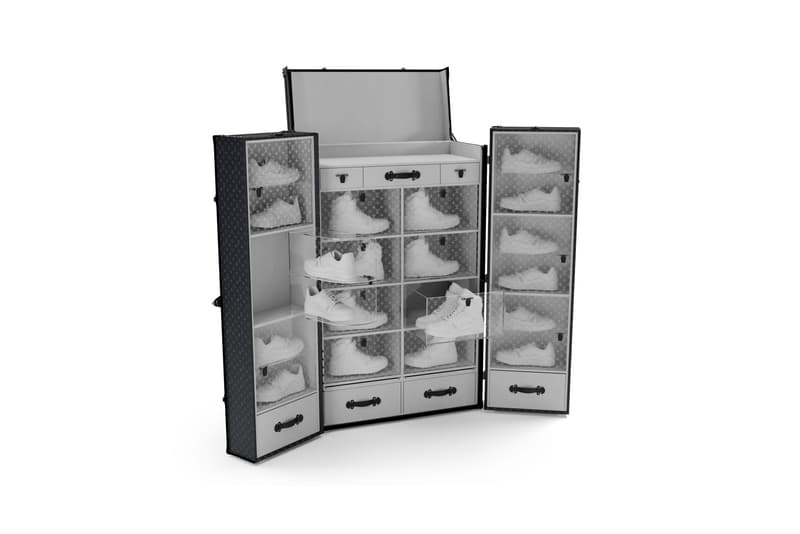 Footwear
Marie Kondo Your Sneakers With Louis Vuitton's New Sneaker Trunk
Fitting 14 pairs of shoes.
Marie Kondo Your Sneakers With Louis Vuitton's New Sneaker Trunk
Fitting 14 pairs of shoes.
The latest addition to Louis Vuitton's collection of hard-sided luggage, the house has announced its new Sneaker Trunk, set to be unveiled at Art Basel's Design Miami in December.
The roomy trunk was developed to fit at least six pairs of low top sneakers and eight pairs of high-tops. Each shoe drawer is meant to accommodate up to size 13 in low-tops and 12 in high-tops. A range of personalization options can reflect virtually anything a client desires, from the logo of a favorite sports team to a simple monogram. The trunk's release will coincide with that of the brand's 408 Global Trainers by Virgil Abloh, a pair of high-top sneakers that will only be available in 9 cities worldwide.
Louis Vuitton's Sneaker Trunk will be on view at its annual Savoir-Faire exhibit at Design Miami, part of Art Basel.