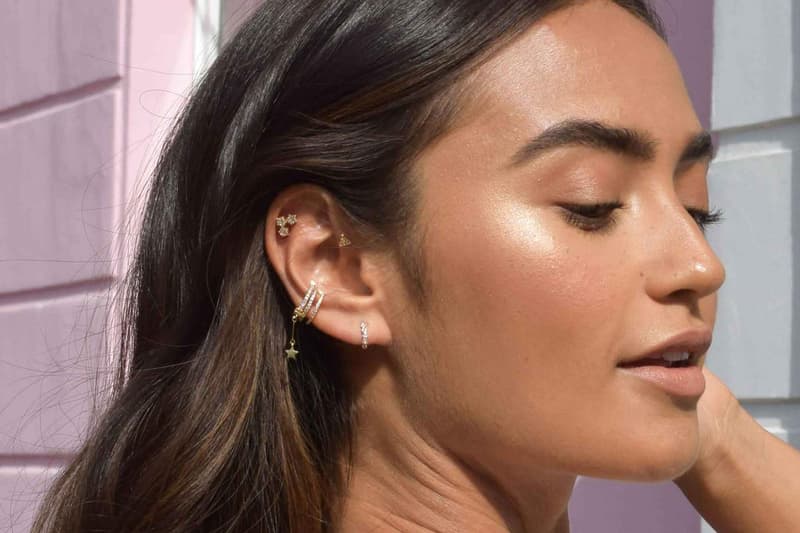 Fashion
These Are the Best Places in London to Get a Piercing
Book an appointment – if you're feeling brave enough.
These Are the Best Places in London to Get a Piercing
Book an appointment – if you're feeling brave enough.
The practise of body piercing has obviously been around for thousands of years, but it truly seems like it's massively grown in mainstream popularity over the past few years. Where once, you'd be forced to go to a local tattoo/piercing parlour likes of Claire's Accessories to get your ears pierced, high-end boutiques are switching up the piercing experience across cities like London.
For those of you who are looking for a luxe place to get your next – or first – piercing, we've rounded up some of the best places across the British capital for you to check out. From the deluxe offerings of Maria Tash to the Instagrammable pastel pink and grey surroundings at Liar & Lovers, scroll below and book an appointment if you're feeling brave enough.
In related news, hear from expert piercer Maria Tash on the best nipple piercing healing tips and pre-piercing advice.
Renowned piercer Maria Tash opened her debut location in NYC back in 1992 and has since welcomed many celebrities into her lavish parlour: Rihanna, Kendall Jenner and Zoë Kravitz all being spotted in her jewelry. Alongside actual piercings and producing her own line of delicate, lavish body jewelry, Tash and her team have developed the "Curated Ear" concept. This unique styling service allows the team to map out piercing styles based on a clients personal preferences and the anatomy of their ears for a bespoke experience.
Where: Liberty, 210-220 Regent St, Soho, London W1B 5AH
This newly opened store is home to a plethora of accessories and jewelry, perfect for treating yourself or gifting to friends and family. Wander downstairs however, and there's a floor dedicated solely to piercing. With grey concrete walls offset by plush millennial seating and a display of earrings and studs to choose from, the space itself is ultra-Instagrammable. There are two separate piercing rooms, complete with more comfy pink seating and a roster of expert piercers available to ensure you're kept in safe hands.
Where: 56 Carnaby St, Soho, London W1F 9QF
In the recently redeveloped Coal Drops Yard of Kings Cross is Sacred Gold. While it's a parlour where you can get most parts of your body pierced, and tattoos too. Their specialism though, is curated ear piercing and they stock luxurious BVLA precious metal body jewelry, including pieces ethically-sourced gems and ones finished in hand-polished solid 14 or 18 karat white, yellow or rose gold and platinum. Stop by the new space if you're in North London and in the market for a new addition to your lineup.
Where: Coal Drops Yard, Stable St, Kings Cross, London N1C 4DQ
London-based contemporary jewelry brand Astrid & Miyu has quickly become known for its delicate and timeless yet surprisingly affordable jewelry pieces, including earrings, necklaces and rings, all designed by the in-house team. A favorite with influencers and celebrities like Georgia May Jagger, it now has several outposts across its home city. Its Ear Bar is its now-signature piercing studio, where in-house experts can help you determine your "stacking style," allowing you to truly curate your ear piercing experience.
Where: 31 Neal St, London WC2H 9PS and other locations
Share this article