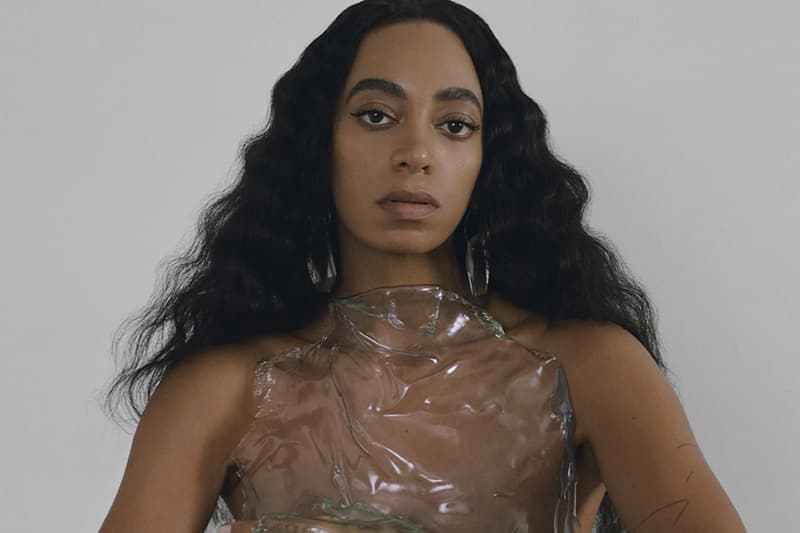 Music
Solange Closes the Venice Biennale With an Artistic Musical Performance
As part of the annual exhibition's program, "Meetings on Art."
Solange Closes the Venice Biennale With an Artistic Musical Performance
As part of the annual exhibition's program, "Meetings on Art."
Last weekend, Grammy Award-winning artist Solange Knowles debuted a new musical performance piece titled "Nothing to prove, Nothing to Say" at the 58th International Art Exhibition of the Venice Biennale. Her show explored themes of protection, transformation and spiritual expedition along with Solange's passion for using sound and movement as an architectural language.
Composed and directed by the visual artist herself, the piece featured choreography from "Bridge-s" by artists Gerard & Kelly, which was co-directed by Solange and created in 2019 for The Getty Museum. Solange said in a press release:
"Over the last few years, so much of my work has become about world-making, creating landscapes and universes that I wanted to see growing up and leaving them behind for girls and women who look like me to discover. The purpose for me is to create sound and movement and scenography to develop my own architectural language and to invite the right spaces to coexist with the work."
"Meetings of Art" was the closing weekend performance programme conceptualized by Ralph Rugoff, Artistic Director of the Biennale Arte 2019 and Aaron Cezar, Director of the Delfina Foundation. Solange's performance showcased a new generation of emerging artists including Vivian Caccuri, Bo Zheng, Cooking Sections, Vivien Sansour, Invernomuto, Paul Maheke, Nkisi and Ariel Efraim Ashbel, which was the official closing piece of the annual art exhibition.
For more music-related news, Kanye West, Beyoncé and Frank Ocean top Billboard's 100 Greatest Albums of the 2010s.
Share this article