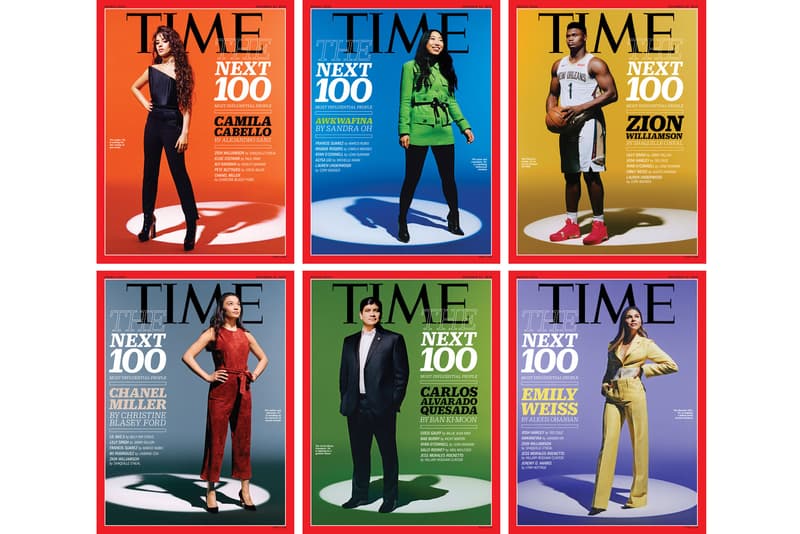 Culture
'TIME' Names BLACKPINK, Emily Weiss and Chanel Miller Among Its 100 Next Most Influential People in the World
See the full list of cultural innovators.
'TIME' Names BLACKPINK, Emily Weiss and Chanel Miller Among Its 100 Next Most Influential People in the World
See the full list of cultural innovators.
TIME has released its first-ever 100 Next list, an expansion of the magazine's prestigious TIME 100 list of the most influential people in the world. The new roundup, which honors a diverse range of musicians, politicians, entrepreneurs, activists and actors, focuses on rising stars shaping today's cultural landscape. The magazine has released six covers, shot by Scandebergs, of actor and comedian Awkwafina, singer Camila Cabello, NBA player Zion Williamson, Emily Weiss of Glossier, activist Chanel Miller and politician Carlos Alvarado Quesada.
TIME CEO Edward Felsenthal explains how the new list came to be in a statement on the publication's website. "When we first published our TIME 100 list of the world's most influential people 15 years ago, it was dominated by individuals who rose through traditional power structures," he writes. "What has been striking about more recent editions is the growing number of individuals who did not need an establishment to command international attention…the nature of influence is changing."
Notable members of this year's 100 Next include explosive K-pop group BLACKPINK, Pyer Moss designer Kerby-Jean Raymond, YouTuber Emma Chamberlain, breakout rapper Megan Thee Stallion, music phenom Billie Eilish and model Adut Akech. Bowen Yang, SNL's first Chinese-American cast member, shares the spotlight with Presidential Candidate Pete Buttigieg and Chanel Miller, an artist and activist who recently published a memoir revealing herself as "Emily Doe" in the Brock Turner case. 14-year-old figure skater Alysa Liu is the youngest person to make the list.
To see the full 100 Next List, head to TIME's website.
Photographer

Rich Fury / Getty Images
Share this article