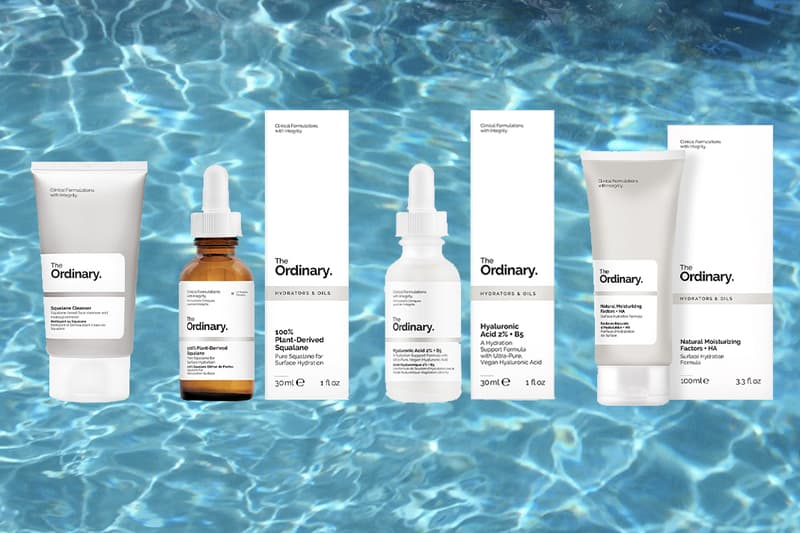 Beauty
Here Are the Best The Ordinary Products for Dry and Dehydrated Skin
Take care of your skin during the colder seasons.
Here Are the Best The Ordinary Products for Dry and Dehydrated Skin
Take care of your skin during the colder seasons.
With fall and winter in full swing, days are becoming shorter and the temperature is dropping. When the sun disappears and the weather becomes colder and more dry, our skin often suffers as a result of the changes. Whether you struggle with keeping your skin hydrated, or have dry skin that gets worse during winter, it can be difficult to find affordable products that work well to keep your complexion at its best.
We've put together four products from cult favorite beauty label The Ordinary, including cleansers, serums and more, that will help you tackle the seasonal changes in your skin. Take a look at our favorite products below, and for more from The Ordinary, read all about what happened when our editor changed her entire skincare routine to products from the affordable label here.
Squalane Cleanser
Working as both a makeup remover and cleanser, The Ordinary's squalene cleanser is gentle and leaves the skin feeling smooth and moisturized. Filled with Squalane as well as other lipophilic esters that help dissolve makeup as well as impurities. The product comes in a tube, and when rubbed between your palms for approximately 20 seconds it changes its consistency into an oil-like consistency that spreads easily across the face and washes off with water.
The cleanser is gentle and ideal for daily use, and is available over at Cult Beauty for £5.50 GBP ($6.80 USD).
Natural Moisturizing Factors + HA
If you've been looking for a moisturizer that won't leave your skin feeling greasy, this is it. The formula acts as a direct topical supplement, and contains 11 amino acids, phospholipids, alpha/beta/gamma fatty acids, glycerine and more. The cream offers immediate hydration, and also has lasting results with continued use.
The moisturizer is ideal for applying after serums for surface hydration, and can be bought over at Cult Beauty where it retails at £4.90 GBP ($6 USD).
Hyaluronic Acid 2% + B5
Hylauronic Acid is naturally found in the skin, but its function is not hydration. The Ordinary's formula uses three forms of Hyaluronic Acid that have varying molecular weights, in addition to a crosspolymer which offers multi-depth hydration, as well as visible plumping. The product can be used both morning and night, before heavier creams, and is key in targeting dehydrated skin.
Get it over at Cult Beauty where it retails at £5.90 GBP ($7.30 USD).
100% Plant-Derived Squalane
Just like Hyaluronic Acid, Squalane is also found naturally in the skin. It helps prevent ongoing loss of hydration, and is non-comedogenic, meaning that it is suitable for all skin types. Ideal for giving your skin an additional boost on the daily, the Squalane is perfect following water-based treatments. It also works as heat protection and adds hydration when added to your hair.
Get your hands on the 100% Plant-Derived Squalane over at Cult Beauty where it retails at £5.50 GBP ($6.80 USD).
100% Organic Cold-Pressed Moroccan Argan Oil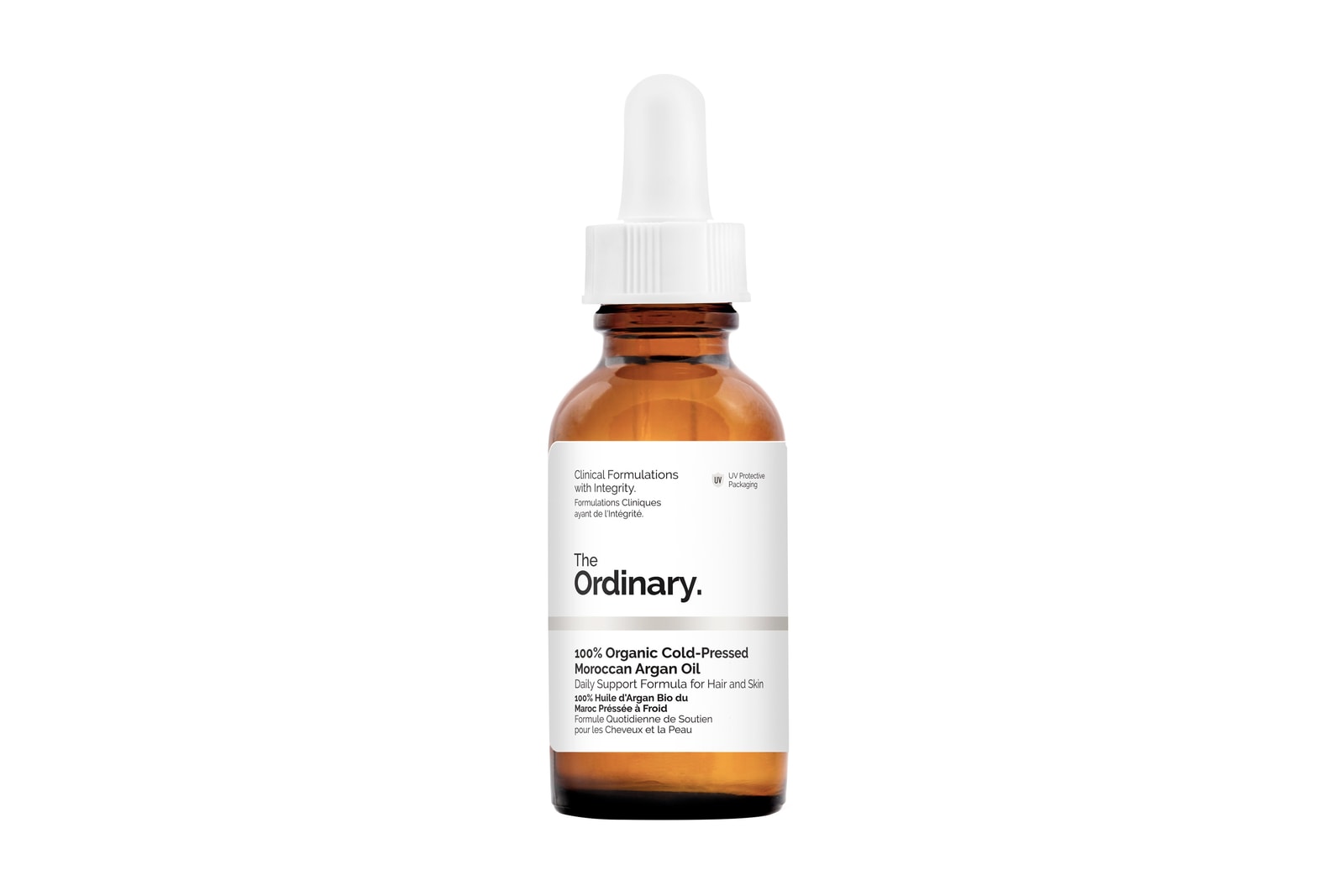 Using 100% pure Moroccan Argan Seed Oil, this formula is exctracted through cold pressing, preventing the integrity of the oil's fatty acids, vitamins, phenols and carotenes. The natural oil supports healthy skin, and can reduce the appearance of dry and flaking skin. Ideal for applying to both your skin and hair, the oil will give you daily support throughout the colder season.
The 100% Organic Cold-Pressed Moroccan Argan Oil us available at Cult Beauty, and retails at £5.90 GBP ($7.60 USD).
Mineral UV Filters SPF 15 with Antioxidants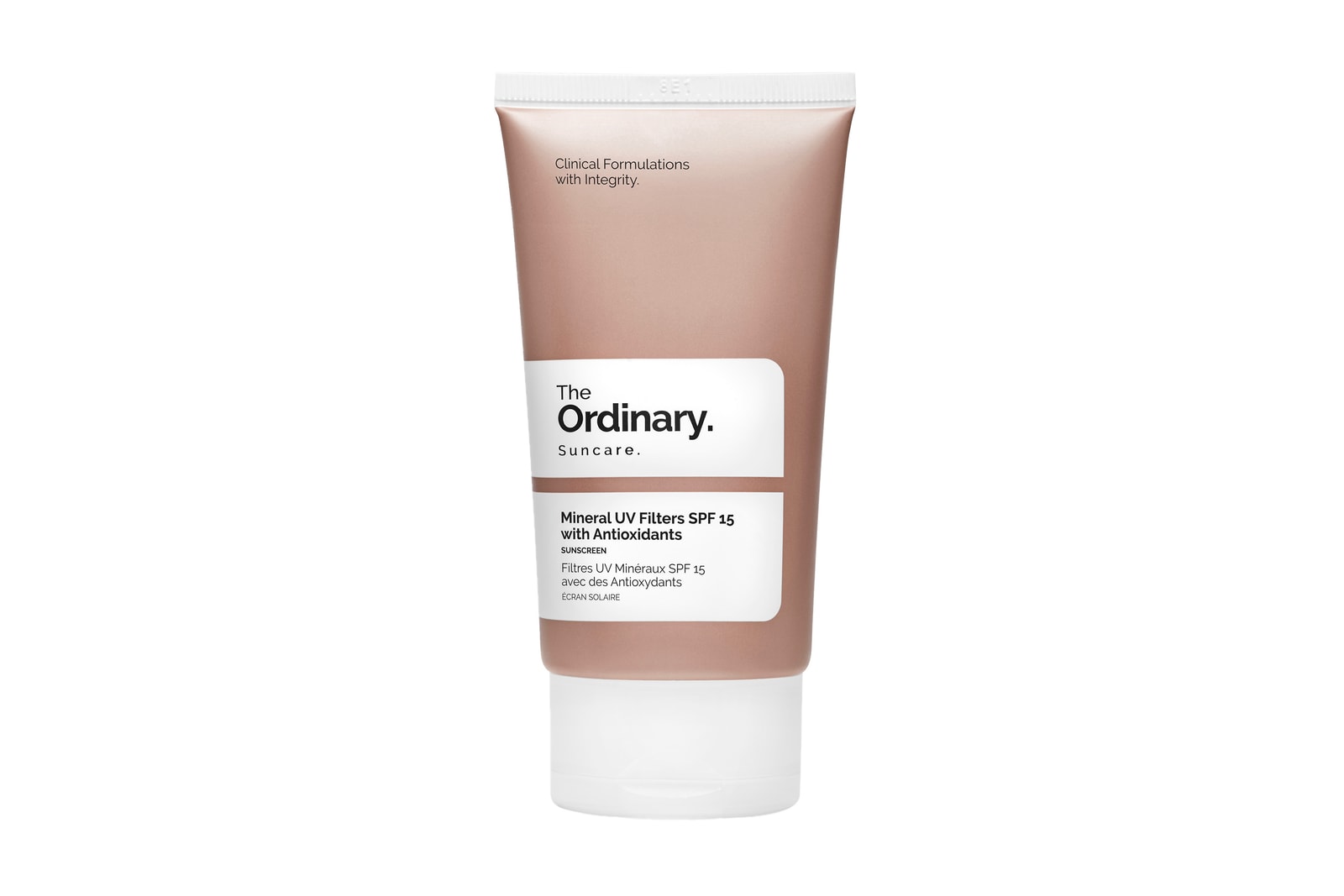 It is easy to ditch sunscreen the second the sun sets, but when it comes to your skin, it needs SPF on the daily to be protected and nourished. The Mineral UV Filter formula has SPF protection as well as antioxidants, providing hydration and anti-irritant support. Ideal for adding to your daily routine, the lightweight SPF will reflect harmful UV rays as well as light from screens and more.
Get it at The Ordinary where it retails at £7.90 GBP ($10.14 USD)