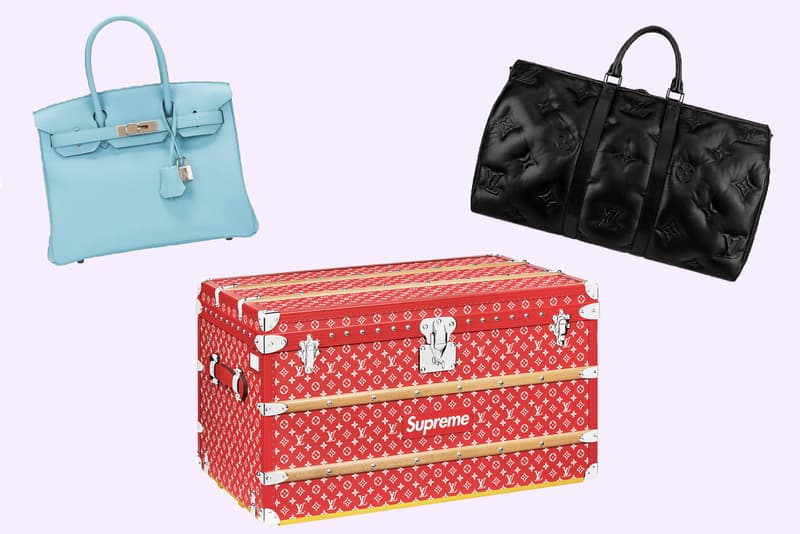 These Are the 5 Most Expensive Bags Ever Resold on StockX
Can you guess the prices?
The apparel and footwear resale market is at an all-time high and with websites and apps literally at our fingertips, it's never been easier to buy – or sell – your pre-owned goods. When it comes to high-end luxury items, though, re-selling online can be trickier. especially when it comes to the process of authenticating high-value products. StockX, which started life as a sneaker-focused marketplace, diversified its offering to include luxury bags in November 2017 and has just released details on what the most expensive bags ever sold on its platform are.
Taking the top spot, unsurprisingly, is the highly-coveted Supreme x  Louis Vuitton Malle Courrier Trunk Monogram 90 in red, which was sold for a whopping $70,001 USD. Continuing along a similar theme, the Virgil Abloh-designed Louis Vuitton Bandouliere Keepall in puffy black lambskin leather from the fall/winter 2019 collection came second at $18,450 USD.
French brand Hermès is basically synonymous with luxurious handbags, with many of its exclusive pieces having waiting lists and extremely high retail prices already, so it would be naive to imagine they wouldn't be present on this list. In fact, Hermès' signature Birkin bag in three different iterations account for the remainder of StockX's priciest bags. There's the Hermes Birkin Togo 35 Noir, which sold for $12,700 USD, the vibrant Hermes Birkin Togo 30 Bleu Atoll, which placed at $12,500 USD and lastly, the timeless Hermes Birkin Togo Palladium Tone 35 Etoupe at a cool $12,050 USD.
In related news, did you hear that the Kardashian-Jenner family is getting into the fashion resale business?