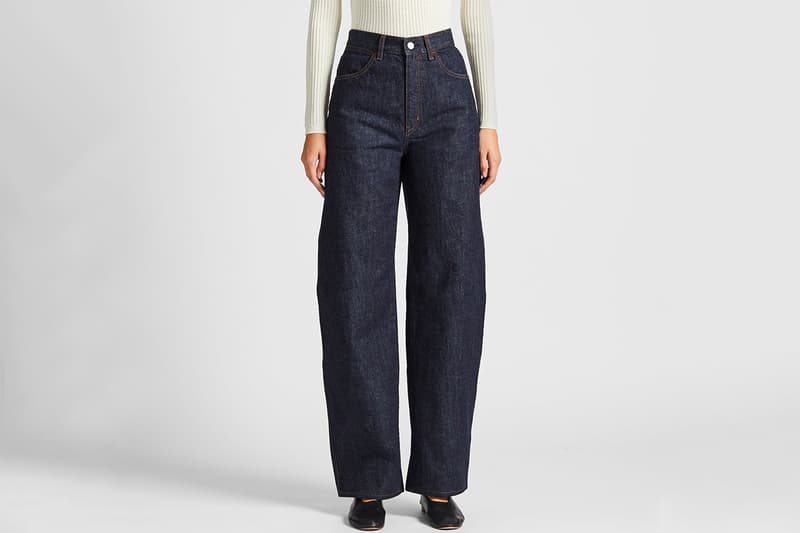 Fashion
I've Found the Perfect Pair of High-Waisted Jeans for My Petite Frame
And it costs under $40 USD.
I've Found the Perfect Pair of High-Waisted Jeans for My Petite Frame
And it costs under $40 USD.
Whether it's a pair of high-rise jeans, tailored paperbag trousers or belted shorts, I almost exclusively wear bottoms that are designed with a high-waisted cut. I'm 5′ 3, and I find that this style of pants tends to look the most flattering for my petite frame. So when I came across Uniqlo U's newest denim silhouette, I instantly knew that I had to add them to my collection.
Read on to learn why these quickly became one of my favorite pair of jeans I've ever owned.
WHAT IS IT: Uniqlo Women U Wide-Fit Curved Jeans
WHY IT'S WORTH THE HYPE: For those who aren't aware, Uniqlo U is a special Uniqlo collection designed by Christophe Lemaire of his eponymous label Lemaire, as well as his team in Paris. Every season, I'm excited to browse and try on the line's minimalist-chic and timeless pieces, and Fall/Winter 2019 was no exception.
Among the many (perhaps too many) items that I've purchased are the U Wide-Fit Curved Jeans, which come in indigo, a few lighter shades of blue, black and a cream white option. Featuring a high-rise, wide-legged but tapered silhouette, the jeans gives the illusion of longer legs without the need of rocking a pair of heels. Priced just under $40 USD, these pants definitely feel more expensive than they are. I love that the wash looks almost vintage, while the voluminous cut makes the jeans a statement in itself. They're so versatile you'll find yourself wearing them all the time, no matter styled with a cozy fall sweater or a knit vest.
WHERE YOU CAN FIND IT: Shop these jeans in your preferred wash for $39.90 USD online and in-store at Uniqlo locations worldwide.
Share this article