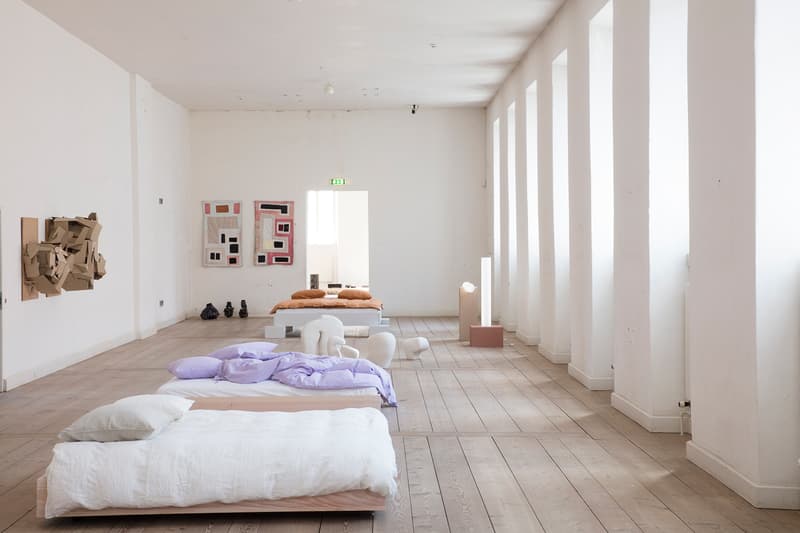 Home
7 Sustainable Homeware Brands That We Love
From bedding to furniture, these labels have got you covered.
7 Sustainable Homeware Brands That We Love
From bedding to furniture, these labels have got you covered.
Much like some fashion and beauty brands, many homeware labels have been on the top of their sustainability game these past few years, setting a great example for other industries. Below, we've gathered some of our favorite interior design and home decor brands that we're loving at the moment.
Whether you're in need of new bedding or in the mood to revamp your apartment with sustainable furniture, our list has got your needs covered. From Scandinavian brand Tekla to Australian-based company Koala, scroll down below to discover more.
While you're here, check out a list of our favorite sustainable beauty brands.
With the goal to produce quality items for its customers without neglecting design and aesthetic, Copenhagen-based brand Tekla offers the finest organic products. Its items are incorporated with the best cotton produced by some of Europe's finest manufacturers. Wool is also another main fabric used by Tekla, woven by highly skilled craftsmen who solely run on renewable energy, leaving as little environmental impact as possible.
Plant-based and sustainable brand Buffy creates some of the best bedding in the industry. Made from recycled plastic bottles or sustainably-grown eucalyptus, the label's comforters, sheets and pillows provide an ultra-breathable, soft feel and are at the same time eco-friendly.
Wearth London is a platform dedicated to selling products by eco-friendly brands. With over 125 independent UK labels listed on their website, Wearth London's categories span homeware, furniture, zero waste essentials and jewelry made from recycled silver.
Ethical homeware brand One Nine Eight Five specializes in print and interior textiles. Known for its innovative prints, color combinations and commitment to creating British manufactured goods, this brand uses ethically sourced materials as much as possible.
Weaver Green produces some of the most beautiful hand-loomed rugs, blankets, footstools, cushions and bags made out of 100 percent recycled plastic bottles without compromising its style, feel or value. The brand sources artisans throughout Europe, Scandinavia and Asia to help make the homeware items.
With the aim to produce timeless contemporary designs, MAiK's products are made with materials that have been sourced responsibly. Customers receive their orders in plastic-free packaging which has been carefully developed and sourced to ensure all elements are biodegradable and recyclable.
Australian-based brand Koala believes in reducing needless waste. The label produces high-quality products that are on-trend yet timeless for your home. Koala has also partnered up with WWF — for every purchase of a mattress or sofa, you will be able to adopt a koala or turtle to help save and protect the habitat of these endangered species.
Share this article