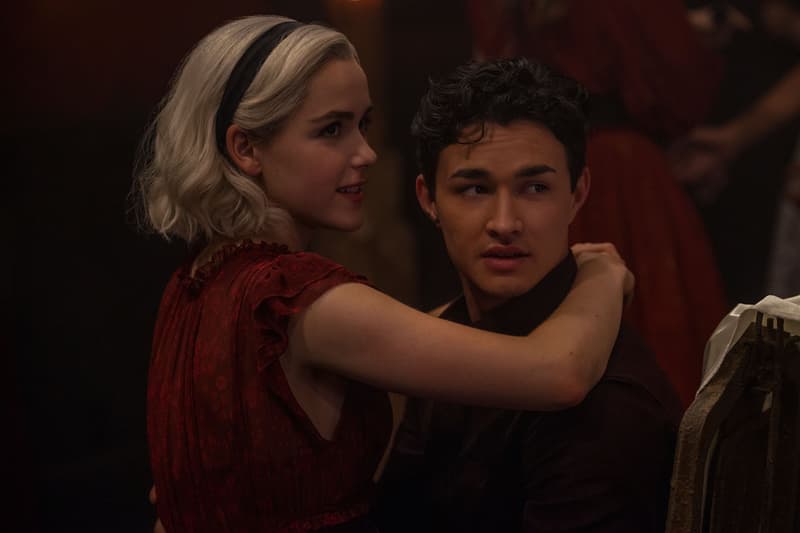 Film & TV
Netflix Announces the Premiere Date for 'Chilling Adventures of Sabrina' Season 3
Welcome to Hell.
Netflix Announces the Premiere Date for 'Chilling Adventures of Sabrina' Season 3
Welcome to Hell.
Warning: This post contains spoilers.
Following the release of the first trailer for the highly anticipated second season of You, Netflix now returns with another big announcement: the premiere date for season three of Chilling Adventures of Sabrina. In the teaser, Sabrina Spellman (played by Kiernan Shipka) is seen in a hooded red cape while being engulfed in a shroud of smoke. An ominous voice whispers, "Welcome to Hell," which coincides with the post's caption: "knock knock knock on the gates of Hell…on january 24th Chilling Adventures of Sabrina returns."
For those who have been following the series, the message references to how the second season finale concluded: Nicholas Scratch (played by Gavin Leatherwood) sacrifices himself so that Satan can be sent back to Hell. As a consequence of his selfless act, Scratch is in turn trapped in the Inferno. However, the episode ends with Sabrina resolving to save Nick from the underworld by venturing into its fiery pits herself. With the latest teaser, it is clear that this is how the forthcoming season will most likely pick up.
Stay tuned here as we find out more details about the new season. Part Three of Chilling Adventures of Sabrina is slated to premiere on Netflix come January 24. You can watch the official teaser clip below.
In other Netflix news, have you been following the streaming platform's racy viral tweet?