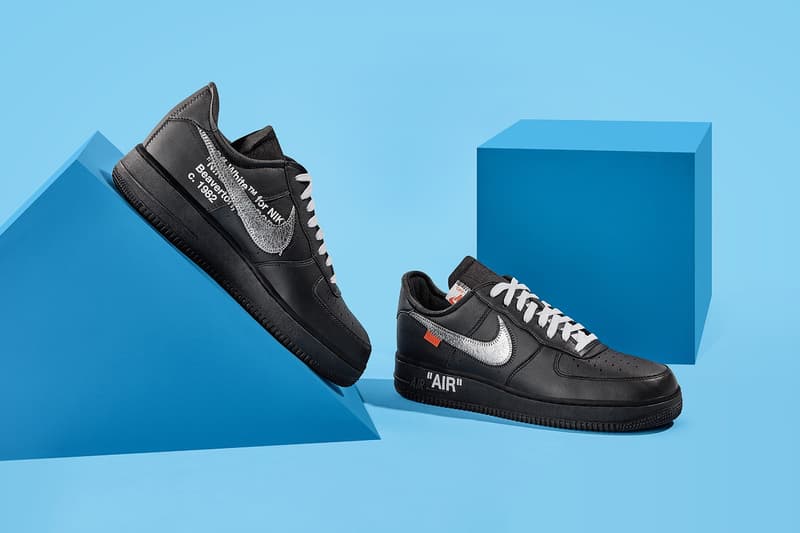 Footwear
Here Are 9 Sneakers That Had the Highest Resale Value in 2019
Prices inflated up to 2,143 percent.
Here Are 9 Sneakers That Had the Highest Resale Value in 2019
Prices inflated up to 2,143 percent.
Luxury consignment retailer The RealReal has released an end of year report ranking the sneakers that had the highest resale value in 2019. Unsurprisingly, the list is dominated by Nike and its various collaborations with brands and celebrities including Off-White™, Kanye West and Travis Scott.
Ranking at number one is the Off-White™ x Nike Air Force 1 MoMA Low. Also making the cut are adidas Originals and Kanye West's YEEZY BOOST 350 V2 in "Triple Black," Virgil Alboh and Converse's Chuck 70 and graffiti artist Futura's Nike Dunk made in collaboration with hip-hop artist UNKLE. Keep reading for the the full list of coveted sneakers.
Average retail price: $160 USD
Average resale price: $1,345 USD
Average value increase: 841%
Average retail price: $220 USD
Average resale price: $1,895 USD
Average value increase: 861%
Average retail price: $130 USD
Average resale price: $1,134 USD
Average value increase: 872%
6. Travis Scott x Air Jordan 1 "Cactus Jack"
Average retail price: $175 USD
Average resale price: $1,795 USD
Average value increase: 1,026%
5. Futura x UNKLE x Dunk High Pro SB
Average retail price: $70 USD
Average resale price: $836.50 USD
Average value increase: 1,195%
Average retail price: $250 USD
Average resale price: $3,250 USD
Average value increase: 1,300%
Average retail price: $200 USD
Average resale price: $3,000 USD
Average value increase: 1,500%
Average retail price: $190 USD
Average resale price: $3,450 USD
Average value increase: 1,816%
Average retail price: $175 USD
Average resale price: $3,750 USD
Average value increase: 2,143%
Share this article