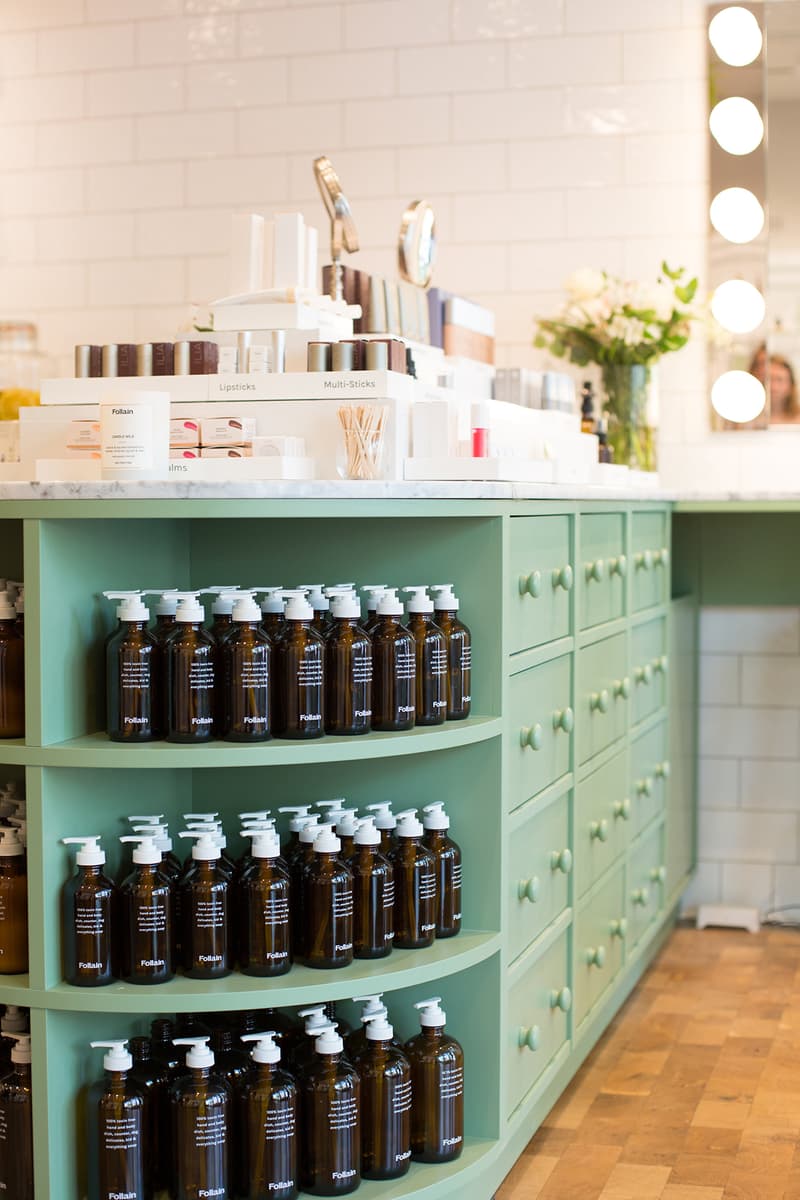 These 10 Clean and Natural Beauty Products Will Transform Your Skincare Routine
Handpicked by the founder of cult-loved green beauty retailer, Follain.
Beauty
These 10 Clean and Natural Beauty Products Will Transform Your Skincare Routine
Handpicked by the founder of cult-loved green beauty retailer, Follain.
In just a few years' time, clean beauty has gone from being a rather foreign idea to becoming perhaps one of the most significant beauty movements of the decade. With growing interest in nontoxic skincare and makeup now more than ever, there's a surging consumer demand for beauty products that are formulated without ingredients that are potentially harmful to one's health.
First opened in Boston in 2013, Follain prides itself on its vast selection of beauty products that are safe to use while also being effective and luxurious. Often dubbed by media outlets and beauty vloggers as "the Sephora of green beauty products," the store has quickly gained popularity among skincare enthusiasts and has expanded with storefronts in Bethesda, Dallas, Seattle and most recently, West Village in New York City.
If you're looking to switch up your beauty routine with cleaner, more natural options, continue reading for our interview with Follain Founder Tara Foley, where she shares with us some of her favorite makeup, skincare, as well as bath and body products.
Why do you think clean beauty has become such a huge movement in the industry over the past few years?
Clean beauty has gained traction because of the overall increased focus on health, wellness and sustainability. Once someone finds the right clean beauty for their skin, they rarely – if ever — go back to using the toxic stuff.
What are some ingredients commonly found in cosmetics that we should try to avoid?
To make things really simple, we share our full list of banned ingredients publicly on our website for easy reference. Some of the most important groups of ingredients to avoid are: synthetic fragrance, parabens, oxybenzone and avobenzone (chemical sunscreens), SLS and SLES, PEGs, aluminum zirconium and hydroquinone.
What is the biggest misconception about clean beauty?
That it doesn't work! But the products in our highly curated assortment are just as effective as they are safe.
What are you the most proud of about the retail experience offered by Follain, both online and In its physical locations?
Our passion is truly to match women with the best clean beauty for them, so that they stick with clean beauty. Follain has become known as the best source to get matched to products for your specific skin type and concerns — via our quiz, chat and in-store consultations. We know that natural and clean [beauty] is so different from conventional, and through our our years of experience and curated assortment, we're the best ones to match you to the best products for you.
Apart from ensuring the safety of the products you carry, Follain is also concerned with the overall feel and experience that these products give. What are some makeup and skincare that always feel luxurious to use?
OSEA Ocean Cleanser: The Ocean Cleanser by OSEA is gentle and creamy but super cleansing and I love the sweet scent.
May Lindstrom The Blue Cocoon Beauty Balm Concentrate: I come back to May Lindstrom's Blue Cocoon time and time again because it sparks so much joy for me. The luxe feel and scent is something I enjoy experiencing on a daily basis.
Tammy Fender Epi Peel: The Tammy Fender Epi Peel is the perfect five-minute "facial in a jar." This was one of the first products I tested when I started Follain and it is still a favorite of mine to this day.
Cocokind Mymatcha All Over Moisture Stick: For makeup, I love playing with a red lipstick smudged out with the Cocokind Skincare Matcha Stick. This combo is always fun and has my lips feeling moisturized all day.
RMS Beauty Buriti Bronzer: Another makeup staple in my bag is the RMS Buriti Bronzer for a quick glow up.
Bath and body are one of the main categories at Follain. If someone's looking to upgrade from drugstore body wash to something a bit fancier, what would you recommend?
Our Follain refillable hand and body wash comes in a beautiful glass bottle and the most popular scents. Also our Follain Everybody Bar Soap, because it has a rich creamy lather but it is not drying at all. Both Follain soap options are sustainable and stylish.
What about haircare products? What are some of your favorites from Follain's selection?
Recently I've been loving the Innersense Hairbath and Conditioner. [The shampoo] is so moisturizing but cleans really well. And I can't live without styling products like the·Yarok Feed Your Ends heat protectant. I like my straightener a little too much so this helps to protect and condition my hair.