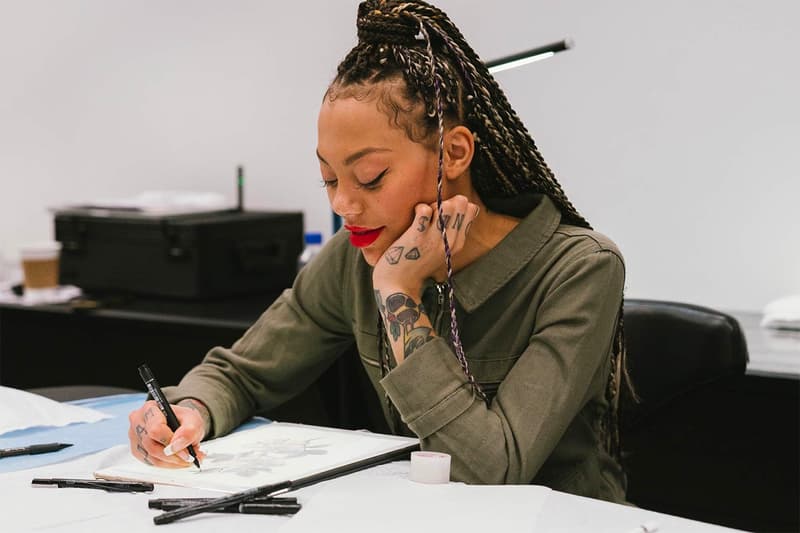 Beauty
Our Five Favorite Instagram Accounts This Week: Celebrity-Favorite Tattoo Artists
From Lady Gaga's go-to artist, Winter Stone, to Zoë Kravitz's favorite ink-master, Dr. Woo.
Our Five Favorite Instagram Accounts This Week: Celebrity-Favorite Tattoo Artists
From Lady Gaga's go-to artist, Winter Stone, to Zoë Kravitz's favorite ink-master, Dr. Woo.
If you're someone who's mesmerized by the beauty of tattoos, then you'll probably want to follow these Hollywood-approved tattoo artists on Instagram. This week, we're highlighting five of today's best celebrity artists, whose detailed and beautiful ink work are seen on the the likes of Lady Gaga, Jhené Aiko, Zoë Kravitz, Sophie Turner and more.
Continue reading to check out some of our favorites including Dr. Woo and Miryam Lumpini. And while you are here, read about five of the most sought-after minimal tattoo artists in London.
Bio: "The Witchdoctor™ Los Angeles. Swedish Elf / Congo Blood"
HYPEBAE Pick: Sweden-born tattoo artist Miryam Lumpini is currently one of the biggest names in the male-dominated tattoo industry. The LA-based artist, who owns a private tattoo studio, is known for her signature moth design, as she tells us in our interview:
"I have always been very fascinated by moths in the way that they are nocturnal but also attracted to light… They also remind me of our human patterns. How at night when people usually get off work, they finally get to dress however they want, they might go out, be more vibrant feeling, more free, flying around like moths attracted to the lights."
Her intricate work has attracted Jhené Aiko, model Slick Woods and more to get inked by her.
Bio: "LA II TATTOO ARTIST"
HYPEBAE Pick: If you've been following Lady Gaga on social media, you'll know that the 33-year-old superstar has added two new minimal and delicate tattoos to her body earlier this year. Both the "la vie en rose" tattoo on her spinal cord and the "G-A-G-A" design in musical notes are the work by LA-based artist Winter Stone, whose style is characterized by perfectly precise fine lines. He also counts Miley Cyrus, Demi Lovato and more as his clients.
Bio: "MR.K"
HYPEBAE Pick: Hailing from Seoul, South Korea, the in-demand artist Mr. K specializes in micro style and single needle. As part of Bang Bang NYC, the graphic designer-turned-tattoo artist is well-loved by celebrities, including Game of Thrones actors Maisie Williams, Sophie Turner, and Turner's fiancé Joe Jonas. Swipe left on the Instagram post above to see his incredibly detailed work.
Bio: "Here & there, now and then. This one time, I was a judge on Iron Chef."
HYPEBAE Pick: With an A-list clientele that includes Cara Delevingne and K-pop artist G-Dragon, Dr. Woo is known for his black-and-white designs that often feature intricate line work and geometric shapes. Pictured above is the LA tattoo artist's work on Zoë Kravitz, which sees a delicately inked "baby" in cursive and a dragonfly coverup. To learn more about his artistry, watch our interview with Dr. Woo here.
Bio: "scott campbell"
HYPEBAE Pick: Based in New York, Scott Campbell is arguably one of the most established celebrity tattooists of our time, boasting high-profile clients such as Travis Scott, Iron Man star Robert Downey Jr. as well as Marc Jacobs. His work is complex and personal, often featuring a masterfully balanced use of fine and statement-making, strong lines. From March 29 to March 31, Scott will be giving a mystery tattoo to five winners each day at Marc Jacobs' Madison Avenue store. Registration begins daily at 11 a.m. EST. Head to the brand's website for more information.
---
Share this article