5 Korean Streetwear Brands That We're Really Into Right Now
Editor-approved picks including KYE, Mahagrid and more.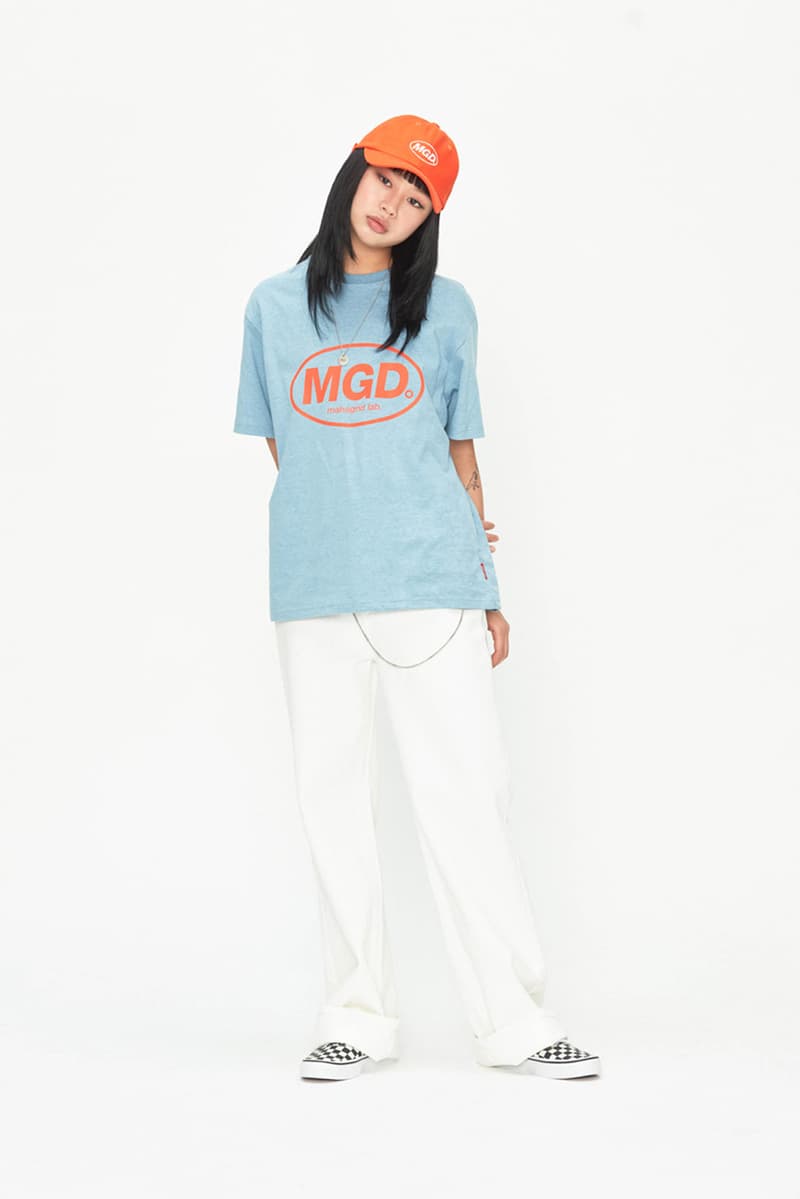 5 Korean Streetwear Brands That We're Really Into Right Now
Editor-approved picks including KYE, Mahagrid and more.
Countries like South Korea, Japan, France and the United States have their own distinct style monickers that make them stand out from one another. If we had to narrow down Korean style, we'd pinpoint it as expressive, experimental and ruled by eye-catching accessories. Brands like MISCHIEF and ADER error have the streetwear game on lock thanks to their cult fans who've driven both lines to the forefront of Korean fashion.
With Seoul Fashion Week taking place this week, we're highlighting five Korean streetwear labels that are worthing keeping on your radar. These picks are made up of popular selections from style darling KYE to the buzzy label Mahagrid. Below, take a look at five editor-approved Korean brands you just might see during the next Fashion Month on your favorite industry insiders.

Founded by Central Saint Martins graduate Kathleen Kye, her eponymous line typically features whimsical and tailored separates. As a whole, KYE is feminine, edgy and offers up a unique take on streetwear. Kathleen's immense attention to detail was recently seen in the form of suiting and expertly cut trousers which went down the runway during Seoul Fashion Week. Her catalog of collaborations includes Shu Uemura, adidas and Woolmark. The brand which made its debut back in 2013 has been worn by Irene Kim, Khloe Kardashian and more.
View this post on Instagram

Known for its dramatic flare and exaggerated designs, PUSHBUTTON first came on the scene back in 2003. Created by Seung Gun Park, the collections play on youthful themes in exciting colors such as pine green and lilac. What's impressive about the line is the quirky prints created in refreshing silhouettes. The current line which is available at global stockist Net-A-Porter features plaid suiting, pastel separates and an array of bottoms which are tailored extremely well. PUSHBUTTON is for you if you're into unisex lines that consciously create fresh motifs with a clear design direction.

Mahagrid is known for its punchy color palettes and vintage-inspired graphics. The cohesive collections are usually rolled out with outerwear such as jackets, sweaters, tees and accessories. For its Spring/Summer 2019 women's range, the designs are kept quite minimal and feature bright hues which arrive in the form of hats, plaid shirts and oversized T-shirts. As a whole Mahagrid is equipped with an eccentric flair that makes it stand out amongst other streetwear lines in Korea. This brand is ideal for those who are really into bold graphics, plaid separates and designs that are inspired by the '90s.
View this post on Instagram

Created by designer Noah Nam, Nohant is a unisex line which specializes in creating well-constructed outerwear with memorable design cues that are both preppy and edgy. Its beloved "Lonely Lovely" sweatshirt is a cult favorite and comes in a variety of colorways. Additional offerings from the line include weather appropriate trench coats, oversized button-downs and must-have blazers with structural detailing throughout. Look to Nohant if you've been on the hunt for wardrobe staples ideal for wearing year round.
View this post on Instagram

Previously known as Replay Container, recontainer is a rising streetwear brand that serves up oversized separates inspired by the '90s. The designs are perfect for dressing up or down and can even be paired with luxury fashion. Minimalistic branding can be found on the majority of this brand's offerings. Staple pieces which were recently rolled out include suede baseball hats with the brand's logo embroidered across the front. Design motifs for recontainer usually are boxy cuts found on jackets and coats. For warmer seasons, the brand keeps things simple and serves up baseball shirts and matching short sets. Color palettes are usually earthy and paired with hues such as grey, brown and black.