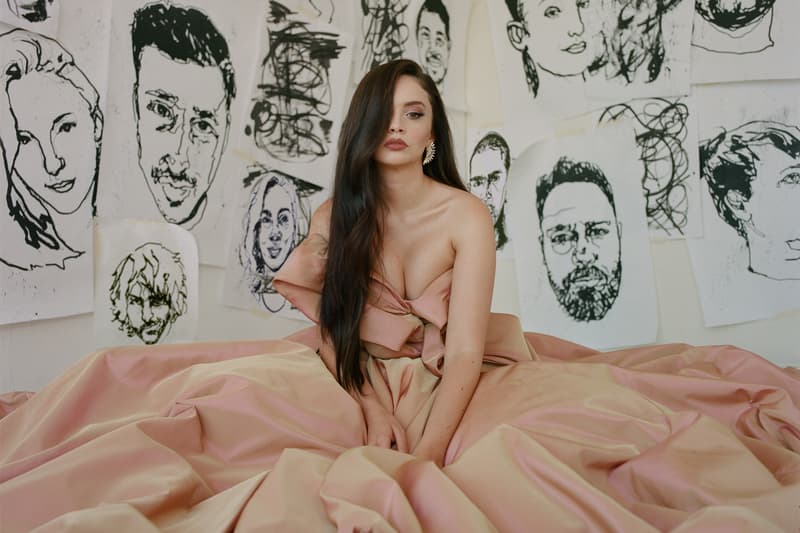 Music
Sabrina Claudio Drops New Single & Announces Upcoming Album 'Truth Is'
The R&B singer is also slated to start her North American tour soon.
Sabrina Claudio Drops New Single & Announces Upcoming Album 'Truth Is'
The R&B singer is also slated to start her North American tour soon.
Rising R&B singer Sabrina Claudio returns to announce her new album titled Truth Is. Accompanying the album news is a new single with the same name. This track follows the release of her recent single "Holding The Gun."
In an official press release, Claudio shares that she wrote "Truth Is" with Julia Michaels during their first time working together. She also expanded on the song in a statement:
"The song is about emotions we often think of but are afraid to voice – the feelings we try to convince ourselves we don't actually feel. Those words, 'truth is', symbolize everything this album is about."
Her highly anticipated full-length project will be a culmination of her three-year journey from newcomer to tour headliner. The compilation will showcase her immense growth, her talent and charisma. For the project, she enlisted an assortment of co-writers and producers for the first time. A notable collaborator is well-known songwriter Simon Wilcox (Nick Jonas, Camila Cabello). Additionally, she worked with producers Stint (Demi Lovato) and Nolan Lombroza (Kehlani).
This weekend, Sabrina will begin her largest North American headline tour run. The Truth Is Tour kicks off on September 21 at The Wiltern in Los Angeles and is marked by U.S. and Canadian slots through early November. She will also make stops in London, Paris and Berlin.
Truth Is will be officially available on October 4, and you can pre-order the album now online. For more tour details, head over to her official website. Watch the lyric video to "Truth Is" below.