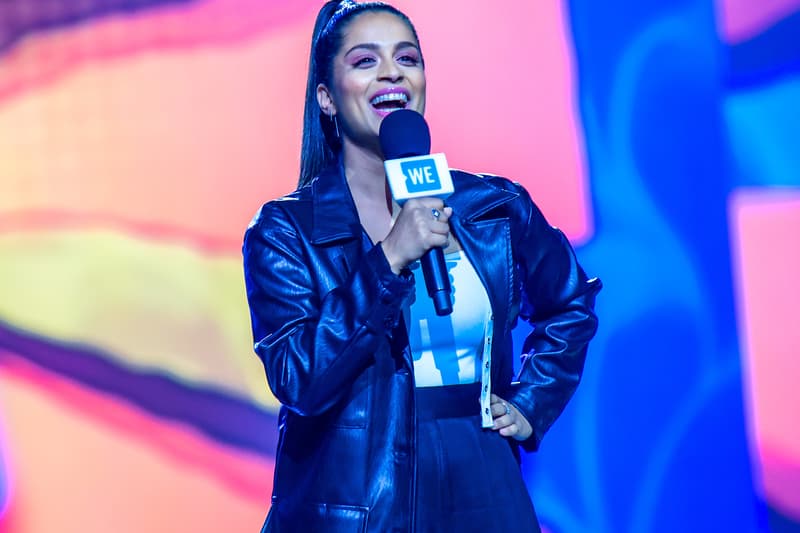 Culture
Lilly Singh Is Replacing Carson Daly on the NBC Late-Night Slot With Her New Show
The YouTuber is taking over your TV screens.
Lilly Singh Is Replacing Carson Daly on the NBC Late-Night Slot With Her New Show
The YouTuber is taking over your TV screens.
Canadian YouTube star Lilly Singh (a.k.a. IISuperwomanII) has developed an enormous online following over the years thanks to her unique blend of comedy that often references her heritage and cultural identity. The internet sensation quickly became one of the highest-paid YouTubers, reportedly earning  $10.5 million USD in 2017 alone and she transcended the platform, turning her skills toward acting and music.
Now, Singh has revealed that she is replacing the legendary Carson Daly on the NBC late-night slot with her very own show. She announced the big news of nabbing her very own show, titled A Little Late, on The Tonight Show With Jimmy Fallon, sharing "I do have an announcement: Your girl is getting her own NBC late-night show. I do think it's a little awesome, as an Indian-Canadian woman."
A Little Late is slated be a half-hour show and will start in September, so stay tuned for updates. In related entertainment news, have you seen that BTS are set to be musical guests on SNL?
---
Share this article