6 Unisex Fragrance Labels You Need to Try
Le Labo, Byredo, Aesop and more.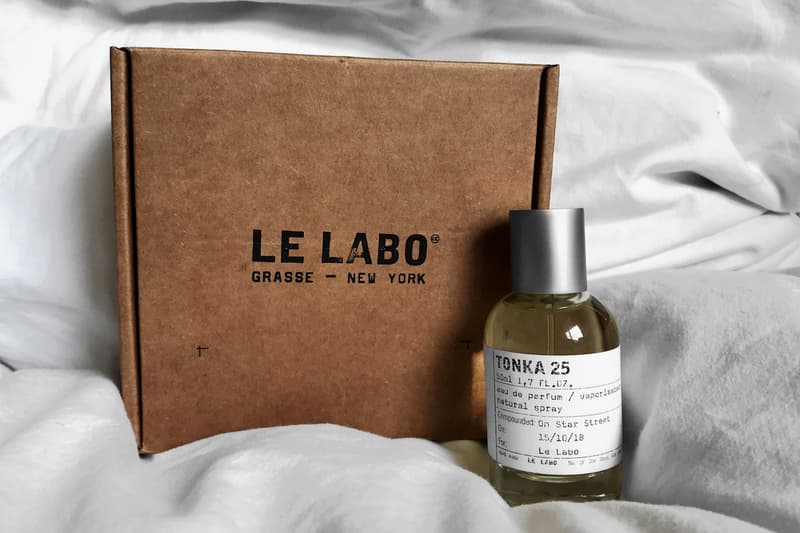 Today is National Fragrance Day, and we're celebrating the day filled of scent and perfume with six of our favorite unisex fragrance labels you need to know. When it comes to finding your signature scent, everyone has a different process. Whether you're looking for something light and fresh, or something deep and musky, these labels are producing a range of fragrances that you'll love no matter who you are.
From aesthetic packaging to striking perfumes and gorgeous bottles, these six unisex fragrance makers are the ones you need to know. Keep reading below to learn more about our top picks, and let us know yours in the comments below.
There's no fragrance maker quite like Le Labo. The brand which originated in New York City has grown to become an international favorite with stores in Paris, London, Hong Kong and more of the biggest cities worldwide.
With signature scents like Santal 33 and Bergamote 22, the label has crafted a brand which is completely free of gender-based branding. All perfumes and products that Le Labo sells are unisex, and range from light and floral scents to deep, musky oud-based options, allowing customers to pick and choose a fragrance that matches their liking. When choosing a fragrance, Le Labo will hand-blend it in-store and will also print a customized label for your perfume, adding a luxury touch which will sit perfectly on your top shelf.
View this post on Instagram
Swedish fragrance and beauty label Byredo was founded in 2006 by creative Ben Goram, and has since become one of the most sought after labels when it comes to scent. Having collaborated with Virgil Abloh's streetwear label Off-White™ on an exclusive "Elevator Music" scent, to selling out limited-edition products, Byredo has managed to gain an international hype due to its signature fragrances and minimalist aesthetic.
As of today, Byredo boasts an impressive selection of over 30 scents which range from fan-favorites like Gypsy Water and Bal d'Afrique, to intense experiences like Eleventh Hour and Oud Immortel. Byredo is the perfect unisex fragrance maker to turn to if you're looking for an aesthetic product that'll make you smell like never before.
Australian label Aesop has become a favorite when it comes to skincare and beauty, and last year the brand also launched three fragrances. The three options, Hwyl, Marrakech and Tacit are completely different scents that are made from premium ingredients and are of course, 100-percent unisex. Ideal if you're looking for fresh and simple scents, Aesop is the perfect go-to for anyone looking to find an easy perfume for day-to-day use.
View this post on Instagram
Laboratory Perfumes features a total of five signature scents, "Amber," Gorse," "Samphire," "Tonka" and "Atlas," and the British scent specialist has been evolving their signature range since 2011. Inspired by natural flowers, herbs and aromatic botanicals, all the products are made with natural oils and are blended with precision.
The label is also concious about sourcing environmentally friendly and cruelty-free ingredients, and adds that "All glass, card and paper used in Laboratory Perfumes packaging is sustainably sourced and widely recycled."
Founded in 2016, Swedish-born Maya Njie set up her own label in London which focuses on high quality artisanal blends rooted in Maya's Swedish and West African heritage. Using a variety of essential oils, aroma compounds and resins, as well as natruals and synthetics, the creative has managed to merge nature and science to create her unique fragrances.
Each scent is mixed in small batches, and is then filtered and bottled individually by hand. The packaging for the product is also inspired by family, and features dreamy colors and hues adding a dreamy visual touch to the scent experience. As of now, the brand has five unisex scents as well as sample options that you can try out and find your signature fragrance.
If you haven't seen Diptyque's gorgeous glass bottles and candles, you'll have to take a look. The Paris-based brand is a regular feature in luxury department ad beauty stockists throughout the world, and has become a fan favorite for high-end candles and fragrances.
Arriving in two categories, Eaux De Toilette and Eaux De Parfum, Diptyque features a large selection of both liquid fragrances as well as solid perfumes. Since 1961, the label has grown to become one of the most established brands when it comes to fragrance and scent, with its large range of unisex products that you won't regret investing in.