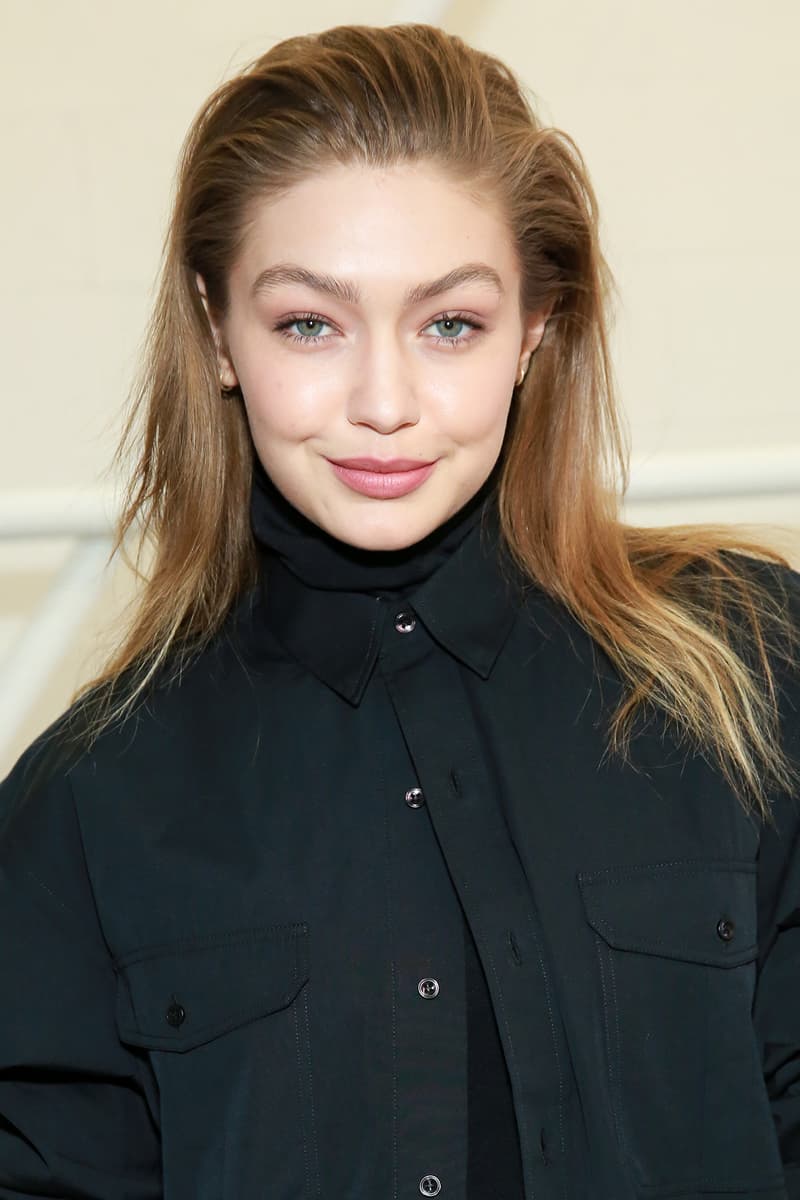 Dress Like Gigi Hadid With These 10 Wardrobe Essentials
Here's a complete guide to the supermodel's off-duty style.
Fashion
Dress Like Gigi Hadid With These 10 Wardrobe Essentials
Here's a complete guide to the supermodel's off-duty style.
At just 24 years old, Gigi Hadid has already ascended to supermodel stardom, gracing countless magazine covers in addition to walking for fashion houses including Prada, Fendi, Burberry and many more during Fashion Weeks. Whether on or off the catwalk, her influence is undeniable, with her luxe-meets-athleisure off-duty style followed and imitated by many.
In celebration of the runway regular's birthday on April 23, we have put together a complete guide to recreating her stylish street style looks. From classic jean jackets to statement-making, micro sunglasses, these are 10 of Gigi Hadid's wardrobe essentials.
1. Denim Jackets
Whether cropped or oversized, in indigo or dipped in brighter colors, denim jackets have been a fashion staple for Gigi. For her 24th birthday bash, the model has even asked her A-list group of friends to follow a "Denim and Boots" dress code. At the NYC party, the birthday girl herself was spotted wearing a customized Levi's Authorized Vintage trucker jacket with a matching pair of jeans that's sewn with a patch of her age.
2. Dr. Martens Boots
The Dr. Martens Pascal boots is often Gigi's choice of footwear on her days off. In addition to the timeless, black colorway that she wore on her recent birthday, the It-girl has previously stepped out in white and burgundy versions of the leather combat boots.
3. Tiny Sunglasses
When it comes to accessories, the runway darling seems to have an affinity for tiny, Matrix-esque sunglasses – the smaller, the better. The model is pictured above wearing a pair of irregularly-shaped lenses from Dries Van Noten x Linda Farrow's collaborative range.
4. Cropped Hoodies
Cropped hoodies are the star of the many midriff-bearing outfits Gigi has donned in the past. Whether emblazoned with logos or plain in color, a casual hooded sweater is the perfect top to wear for transitioning from the gym to a lunch date with friends.
5. Chunky Sneakers
She may wear towering heels when strutting down the runway, but Gigi is frequently seen stomping around in chunky platform sneakers when she's out and about in the city. The black, suede Acne Studios Manhattan's is just one of the many pairs of thick-soled trainers in her personal collection.
6. Biker Shots
Long before biker shorts have become a ubiquitous fashion trend, the supermodel has already been sporting the hip-hugging silhouette. Pair these black cycling shorts with a loose-fit sweater and a pair of kitten heel boots for the full effect.
7. Graphic T-Shirts
Graphic T-shirts are another highly versatile style essential in Gigi's closet. In particular, the model is frequently spotted in short-sleeved, crewneck tees printed with vintage-inspired graphics.
8. Statement Handbags
You'd almost never see Hadid leaving home without a statement handbag. From the Prada Sidonie shoulder bag, to the mini STALVEY Beauty Case, the model's collection of designer purses is envy-inducing.
9. Puffer Jackets
When winter comes around, you can expect to see Hadid in cozy, oversized puffer jackets of different colors and shapes. From cropped to full-length styles, the supermodel sure knows how to stay warm in style.
10. Blazers
Whether worn as a full suit or styled with a laid-back pair of jeans, patterned blazers are one of Gigi Hadid's favorite outerwear options. In April, 2019, she attended Marc Jacobs' star-studded wedding in an olive green power suit worn with a sheer, sparkly top.