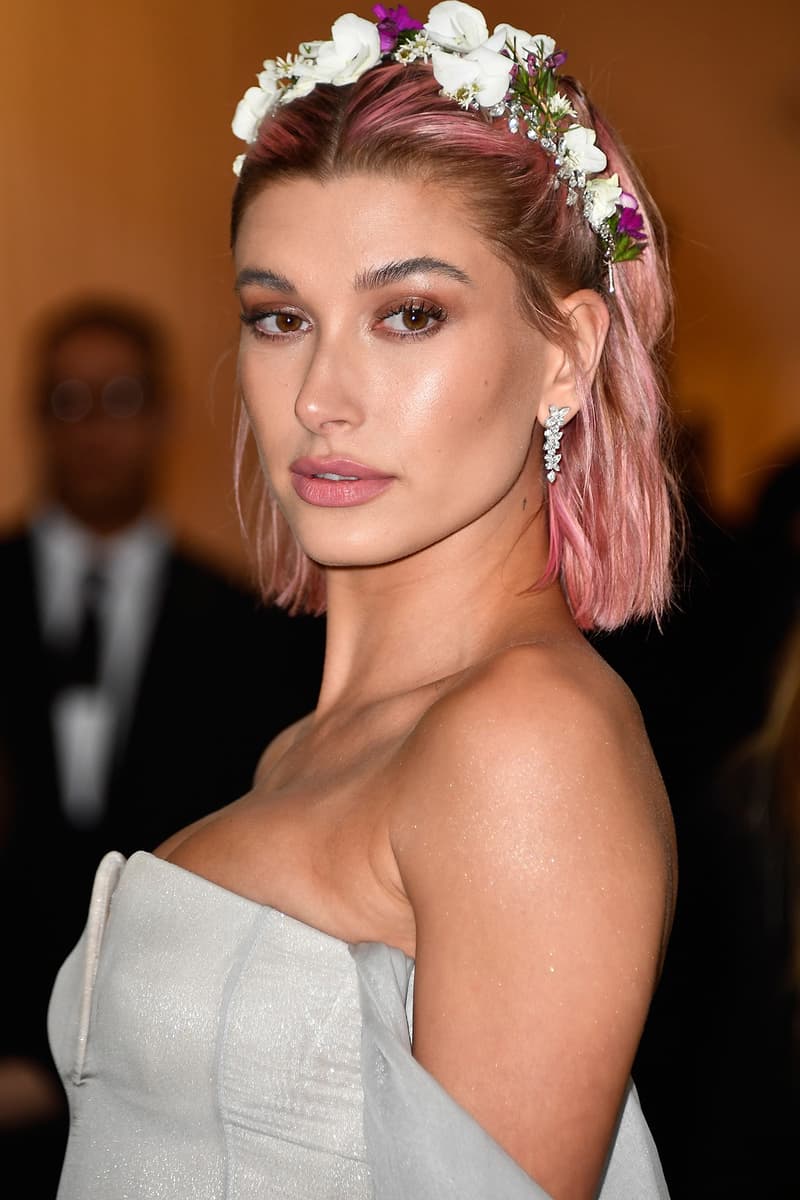 7 Facial Treatments Celebrities Swear by for Achieving Glowing Skin Before Met Gala
Hailey Bieber, Winnie Harlow and more offer us a look inside their skincare prep.
7 Facial Treatments Celebrities Swear by for Achieving Glowing Skin Before Met Gala
Hailey Bieber, Winnie Harlow and more offer us a look inside their skincare prep.
With Met Gala being one of the biggest events on the fashion calendar, it's not uncommon for celebrities to get ready for the red-carpet benefit days or even weeks before the actual party. Ahead of this year's "Camp"-themed costume exhibit, VIP guests like Hailey Bieber, Lily Aldridge, Winnie Harlow and model Adut Akech have each taken to social media this weekend to reveal a look inside their Met Gala skincare prep. From LED therapy to a luxurious 24k gold facial, below are five popular facial treatments that your favorite stars swear by for a last-minute glow, all of which are available for booking in New York City.
While you are here, take a look back on some of the most stunning makeup and hair looks from the 2018 Met Gala.
Soma Spa's 24k Gold Facial & Oxygen HydraFacial
Runway darlings Winnie Harlow and Adut Akech have both paid a visit to NYC's cult-loved Soma Spa before the first Monday of May. While Harlow has tried out a new, exclusive Diamond Jelly Mask that's customized especially for her, Akech has opted for the Oxygen HydraFacial experience — a 45-minute, deep-cleansing treatment that promises to "suck out" all the impurities and blackheads from your skin. On Soma's website, it is said that customers will experience pressurized oxygen during this facial that helps lock in moisture in the skin using a Vitamin C and Ultra Hydrating solution. The result? A photo-ready glow that will last up to a week.
PRICE: $250 USD. Book at info@somaspa.us.
On top of the HydraFacial, Akech has also got the 24k Gold Facial treatment. "This is gonna hydrate [and] brighten your skin," her facialist explains in a video clip. "It's also good with anyone with skin sensitivity. It's gonna help fight blemishes." In addition to giving the skin a rich, healthy glow, gold is also believed to be effective in promoting cell renewal and skin elasticity.
PRICE: $550 USD. Book at info@somaspa.us.
Soma Spa
9th Floor, 12 West 27th Street,
New York, NY 10001
Just in time for the Met Gala, celebrity-favorite skincare expert Dr. Barbara Sturm has opened a pop-up spa in New York offering her famous Instant Glow Facial. A Hailey Bieber-approved beauty treatment (the model sang the praises of it on Instagram just two days before the annual gala), the facial is 50 minutes long and includes "cleansing, exfoliation, extraction and a lymphatic and firming massage," according to Vogue. All these are achieved with the help of products from Sturm's eponymous skincare brand, of course.
PRICE: Starting at $295. Book at nyc@dr-barbara-sturm.de.
Dr. Barbara Sturm Pop-Up Spa
15 Wooster St
New York, NY 10013
In preparation for fashion's party of the year, supermodel Lily Aldridge has booked a facial with Joanna Czech, another celebrity figure in the beauty-sphere who boasts an A-list clientele that includes Kim Kardashian and Christy Turlington. Czech's LED therapy offers a non-invasive way to tackle a range of skin concerns including acne, scarring and redness while also increasing collagen production. In addition to the face, the treatment can also be applied to the neck and décolletage area, as in Aldridge's case.
PRICE: Starting at $850 USD. Book at info@joannaczech.com to find out address information.
Juhi Singh's Facial Acupuncture
Models like Sara Sampaio and Anok Yai have looked to facial acupuncture with Juhi Singh to rejuvenate their skin before the Met Gala. A treatment that focuses on the "total health and vitality" of your skin, facial acupuncture involves applying micro-needles to certain points on the face. Apart from increasing collagen production, smoothing out skin texture and removing redness, this approach to skincare is also believed to have the ability to detoxify the skin as well as other organs of the body.
"By inserting the needles into different points on the face you are creating painless microtraumas that trick the brain into producing collagen and elastin at this area which, as a result, fill in the fine lines and wrinkles at the selected region," The Juhi Center shares with us. Following the treatment, you can expect your skin to be tightened and refreshed.
PRICE: $450 USD. Book at the center's website.
The Juhi Center
164 East 61st Street
New York, NY 10065
Joanna Vargas' Supernova Facial and Triple Crown Facial
From Riverdale star Lili Reinhart to Crazy Rich Asians' Constance Wu, your favorite actresses have got themselves red carpet-ready by booking glow-enhancing facials with celebrity facialist Joanna Vargas. While Aqua Peel is incorporated into the Supernova Facial to hydrate and exfoliate skin, and microcurrent to lift and contour the face, the microdermabrasion technique is used during the Triple Crown Facial to remove dead skin cells and surface dirt, with microcurrent to reduce puffiness and tighten skin.
PRICE: $550 USD. Book at salon@joannavargas.com.
Joanna Vargas New York Spa
501 5th Ave, 3rd Floor
New York, NY 10017
Share this article