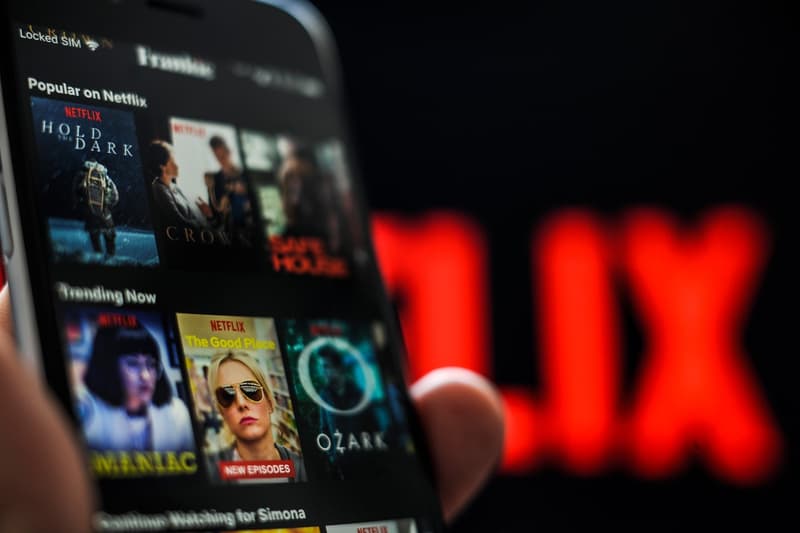 Culture
These Are the Most Watched Netflix Shows and Movies in The UK
Did your favorite make it on the list?
These Are the Most Watched Netflix Shows and Movies in The UK
Did your favorite make it on the list?
Netflix UK has just revealed its list for the top ten most-watched TV series and movies on the popular streaming platform. In an effort to provide more transparency on its statistic as well as increase the chances for users to discover new content, Netflix has announced that it will be updating its social media accounts with more useful information for users.
The top ten list places Our Planet, Black Summer and The Perfect Date at the top in the categories "Overall Most Viewed," "TV Series" and "Netflix Movies." As of yet, Netflix US has not revealed its list, but we expect the streaming giant to follow suit in all its operating regions. Take a look at the most viewed content in the UK below, and see if your favorite TV series and movies made it on the list.
We want to help you find as much ~great stuff~ to watch on Netflix as possible. So here's a look at the top ten most-watched shows and films in the UK in April ?

— Netflix UK & Ireland (@NetflixUK) May 9, 2019
Overall Most Viewed 
1. Our Planet
2. The Perfect Date
3. The Highwaymen
4. The Silence
5. Black Summer
6. After Life
7. The Spy Who Dumped Me
8. Riverdale
9. Chilling Adventures of Sabrina
10. You vs. Wild

TV Series (UK)
1. Black Summer
2. After Life
3. Riverdale
4. Chilling Adventures of Sabrina
5. Star Trek: Discovery
6. Lunatics
7. Bodyguard
8. Santa Clarita Diet
9. Bonding
10. Brooklyn Nine-Nine

Netflix Movies (UK)
1. The Perfect Date
2. The Highwaymen
3. The Silence
4. The Spy Who Dumped Me
5. Someone Great
6. Pirates of the Caribbean: Dead Men Tell No Tales
7. Baywatch
8. Guardians of the Galaxy Vol. 2
9. Sniper: Ultimate Kill
10. Sicario: Day of the Soldado
Share this article