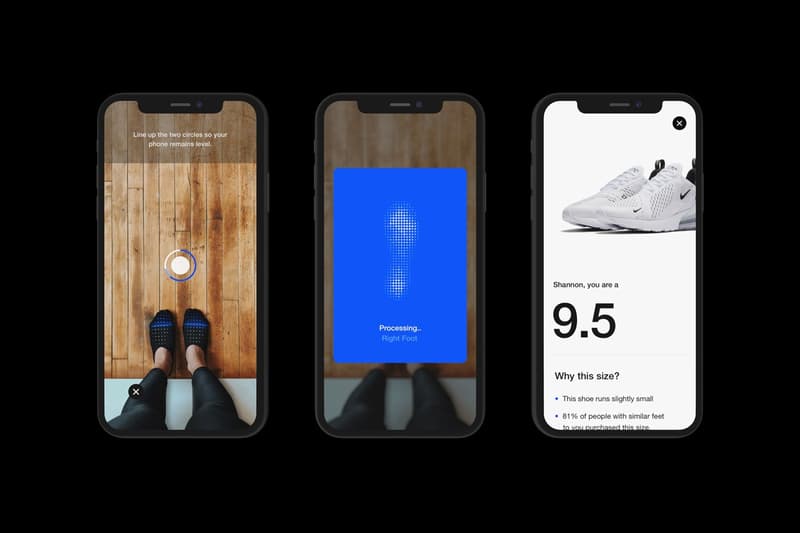 Culture
Nike's New Fit Scanning Technology Can Measure Your "Perfect" Shoe Size
By just using your phone.
Nike's New Fit Scanning Technology Can Measure Your "Perfect" Shoe Size
By just using your phone.
We've already seen a handful of must-have releases from Nike during the past months, and now the Swoosh is continuing to make waves by boosting its digital assets with a brand-new Nike Fit Scanning technology. Created from the statistic that more than 60-percent of people are wearing the wrong shoe size, the new digital measurement tool will be able to help customers map their feet to find the "truly perfect fit."
The new asset will be accessible through the Nike app, and will be made up of a mix of artificial intelligence, computer vision, data science and algorithms. By just using their phone camera, customers will be able to scan their feet by collecting 13 data points that maps each foot's morphology. The process takes a "matter of seconds" and gives you the recommended "best fit for you."
In addition to the app, there will also be a physical in-store Nike Fit mat where customers can measure their feet as they browse. It remains to see when the technology will officially be available to the public, but make sure to watch this space as any more updates surface.
Share this article