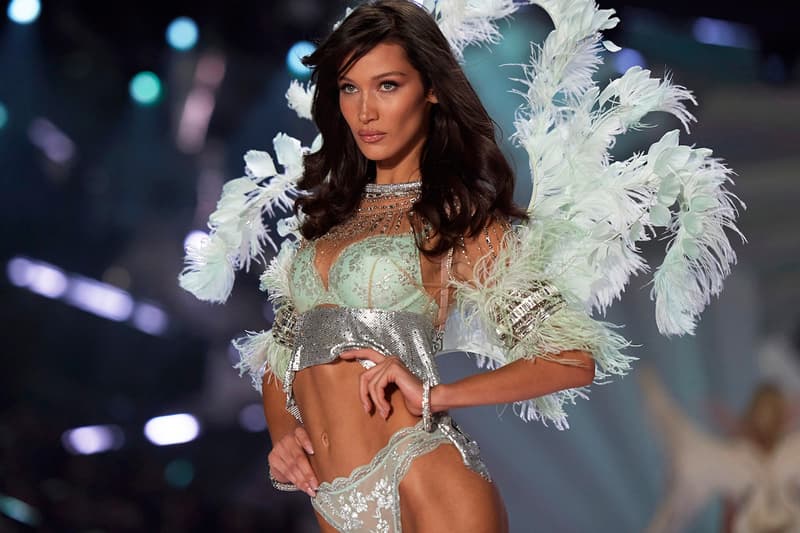 Fashion
The Victoria's Secret Fashion Show Will No Longer Air on Network Television
The lingerie company's 2018 show saw its lowest ratings yet.
The Victoria's Secret Fashion Show Will No Longer Air on Network Television
The lingerie company's 2018 show saw its lowest ratings yet.
The Victoria's Secret Fashion Show will be leaving network television after an almost 20-year run, according to The New York Times. On Friday, L Brands' chief executive Leslie Wexner made the announcement to Victoria's Secrets staffers via a memo, stating that the company has recently been "taking a fresh look at every aspect of our business" and that the underwear brand "must evolve and change to grow." Wexner was cited,
"With that in mind, we have decided to re-think the traditional Victoria's Secret Fashion Show. Going forward we don't believe network television is the right fit."
Led by its famous group of Victoria's Secret Angels (which count the likes of models Adriana Lima and Alessandra Ambrosio) and A-list performers, the annual extravaganza has previously broadcasted on either ABC or CBS since 2001. It's reported that the lingerie company will work on producing "a new kind of event" on different platforms moving forward, but details regarding the change are still sparse at the moment.
In 2018, the Victoria's Secret Fashion Show saw its lowest ratings in the brand's history, with viewership plunging from 9.7 million back in 2013 to 3.3 million. Prior to the show late last year, the brand's executive Ed Razek was under fire for making controversial remarks about casting plus-size and transgender models for the VS catwalk.
"So it's like, why don't you do 50?" Razek speaks of model sizing in an interview with Vogue. "Why don't you do 60? Why don't you do 24? It's like, why doesn't your show do this? Shouldn't you have transsexuals in the show? No. No, I don't think we should. Well, why not? Because the show is a fantasy. It's a 42-minute entertainment special."
Wexner ended his memo on an optimistic note, assuring employees that the new CEO of Victoria's Secret John Mehas and his team "have made enormous progress in a very short time, and are looking forward to a successful fall and holiday with an elevated, fashion-forward assortment."
While you are here, learn about eight modern and inclusive alternatives to Victoria's Secret lingerie.