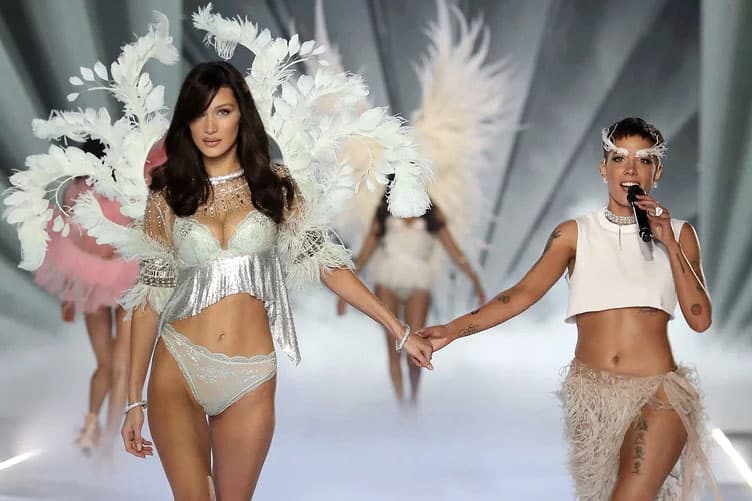 Fashion
The 2018 Victoria's Secret Fashion Show Saw Its Lowest Ratings Yet
Not so angelic, after all.
The 2018 Victoria's Secret Fashion Show Saw Its Lowest Ratings Yet
Not so angelic, after all.
There has been a lot of controversy and buzz surrounding the Victoria's Secret Fashion Show this year, with CEO Jan Singer resigning following Ed Razek's transphobic comments as well as the ongoing discussion about the brand's lack of diversity. Following the criticism, the show became available to watch on December 3 and aired on CBS – and the presentation saw its lowest ratings yet.
In 2013, the VS Fashion Show saw 9.7 million viewers, compared to this year's all-time low 3.3 million. The Washington Post said the show was "too boring to even argue about" in its annual review, and despite performances from Halsey, Shawn Mendes and more, the show didn't receive its usual praise. This proves that Victoria's Secret continues to miss the mark, and is unaware of what their customers are looking for when it comes to lingerie, as well as day-to-day wear.
Let us know your thoughts in the comments.
Share this article