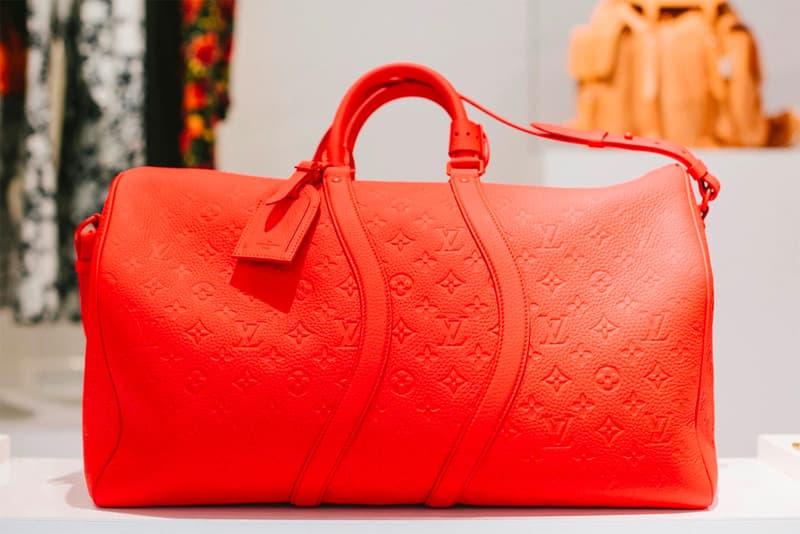 Fashion
Louis Vuitton Is Named the World's Most Valuable Luxury Brand
Top fashion house's also include Chanel, Gucci and more.
Louis Vuitton Is Named the World's Most Valuable Luxury Brand
Top fashion house's also include Chanel, Gucci and more.
As we hit the halfway mark of 2019, Louis Vuitton has officially been announced as the world's most valuable luxury brand of the year. According to BrandZ, the French fashion house's brand value grew 15-percent, over the last year and is now worth over $47.2 billion USD.
The report further details Louis Vuitton's continued success is largely due to the creativity of its leather goods and products. Of course, Virgil Abloh has recently begun playing a role in these creations since his appointment as artistic director of the menswear division. Following behind Louis Vuitton is Chanel with the current valuation of $37 billion USD while Hermès comes in at slot number three with $31 billion USD.
Dior took the eight place and saw a 29-percent growth; its brand value growth is currently worth $4.66 billion USD. Coming at no surprise is Saint Laurent, who placed ninth with $3.6 billion USD. The luxury fashion house reportedly grew the most compared to any other brand, seeing a 45-percent growth.
In addition to the above, BrandZ also shared that the "Luxury" category grew more than others in 2019. In total, it grew 29-percent over the past year and added more than than $38 billion USD to reach its current net-worth of $171.3 billion USD.
Take a look at the BrandZ's top 10 most valuable luxury brands of 2019 below.
1. Louis Vuitton ($47.2 billion USD brand value)
2. Chanel ($37 billion USD)
3. Hermès ($31 billion USD)
4. Gucci ($25.3 billion USD)
5. Rolex ($8.4 billion USD)
6. Cartier ($6 billion USD)
7. Burberry ($4.7 billion USD)
8. Dior ($4.7 billion USD)
9. Saint Laurent/Yves Saint Laurent ($3.6 billion USD)
10. Prada ($3.5 billion USD)
Share this article