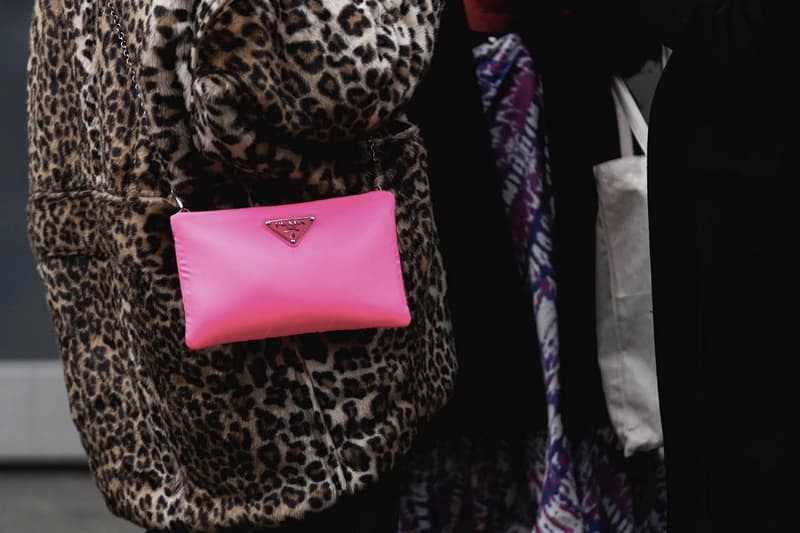 Fashion
Prada Will Only Be Using Recycled Nylon by 2021
Launching a new initiative alongside its sustainable "Re-Nylon" bag collection.
Prada Will Only Be Using Recycled Nylon by 2021
Launching a new initiative alongside its sustainable "Re-Nylon" bag collection.
Luxury fashion house Prada has always been known for its iconic nylon creations, and during past years, the two have become synonymous since the resurrection of the Linea Rossa line in 2017. Prada has been working with nylon since 1984 and the material has made its way onto everything from bags to apparel, and now the house is making a huge change.
As a part of a new sustainability initiative, Prada will be embarking on a mission to solely use recycled nylon by 2021. The brand is currently phasing out its heavy use of virgin nylon, and is also expanding its current bag range with a new collection titled "Re-Nylon." "It's a massive reduction of nylon and a big impact in terms of sustainability," head of marketing and communication at Prada told Business of Fashion, adding that he "hope(s) every competitor will move to more sustainable manufacturing approaches."
The new Re-Nylon range will consist of a selection of pieces made from recycled plastics, and will feature two backpacks, a shoulder bag, belt bag and more, all made from Econyl. Econyl is a new sustainable material which is made through transforming ocean plastic like fishing nets and textile fiber waste into a usable material. Business of Fashion reports that Aquafil, the company behind Econyl, has saved more than 70,000 barrels of oil for every 10,000 tons of the new material which is being used by labels like Stella McCartney, Gucci and more.
It remains to see how the new sustainability initiative will impact the luxury label, but the sustainability initiative is more important now than ever. For more from Prada, don't miss an exclusive look at one of its factories below.
---
Share this article