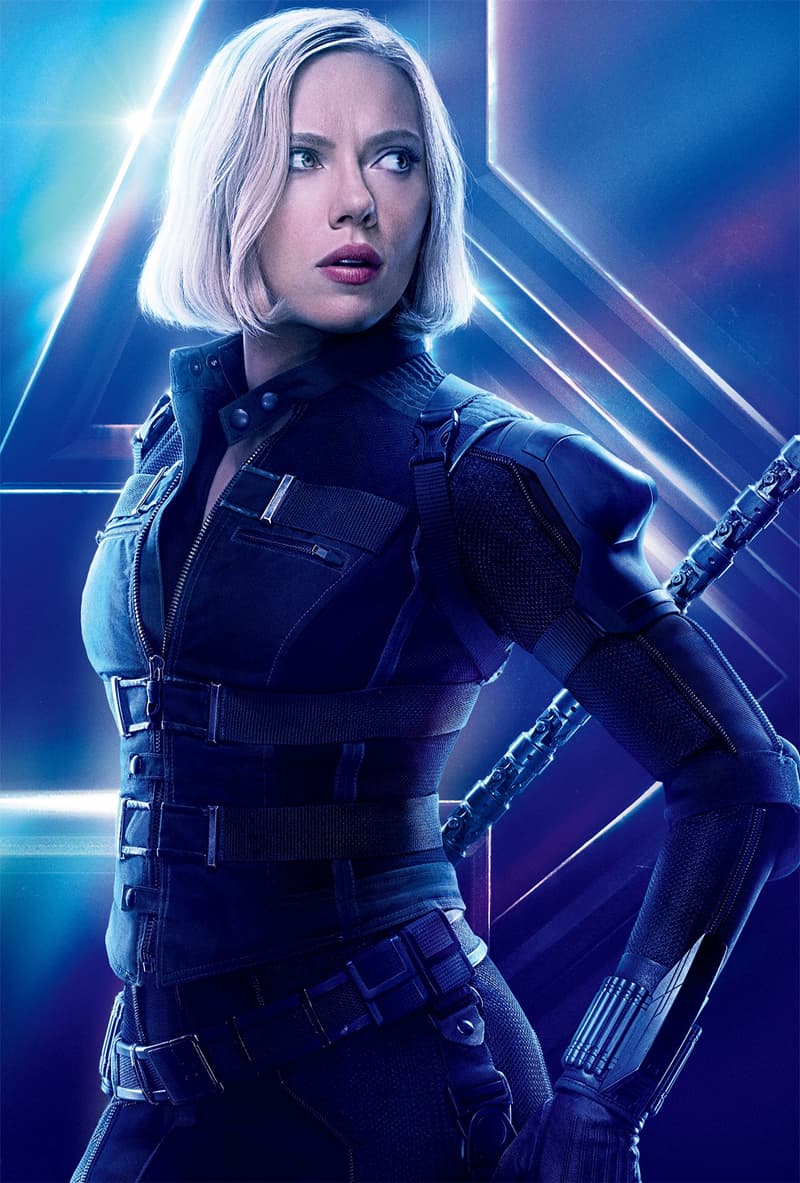 Marvel's 'Black Widow' Movie Might Have a Connection with 'Stranger Things'
Here's everything we know so far.
Film & TV
Marvel's 'Black Widow' Movie Might Have a Connection with 'Stranger Things'
Here's everything we know so far.
The Marvel universe is about to have some exciting new additions to its expansive movie collection, including its first Asian superhero and an upcoming Thor: Love and Thunder installment. After circulating rumors of a Black Widow movie in the making, we finally get a first look and some interesting details on the film.
Marvel confirmed at this past weekend's Comic-Con that the film starring Scarlett Johansson as Natasha Romanoff will feature villain Taskmaster, whose superpower is replicating the actions of his foes. Black Widow will be directed by Cate Shortland, making it the first Marvel movie to ever be solo directed by a woman. Official title art and illustration have been revealed, but there have only been minimal hints about the plot itself. Fans recently saw a glimpse of Scarlett Johansson riding around in a 2017 BMW 5 Series Touring Wagon during filming which has led to predictions that the movie will be set during the five-year gap in Avengers: Endgame.
Additionally, David Harbour has been added to the movie cast roster. If you're unfamiliar, the actor is best known for his role in Stranger Things playing Jim Hopper, the Chief of Police in the town of Hawkins. David Harbour will be playing a Russian superhero named Red Guardian in the upcoming Black Widow movie. His character's real name is Alexei, and as fans of Stranger Things' Season 3 know, Alexei is also the character name of a loveable Russian scientist in the Netflix series played by Alec Utgoff. Without revealing too much about what happens, it's safe to say that Alexei caused Stranger Things viewers a lot of heartbreak and tear shed. Scroll down to get a first look at the Black Widow movie graphics, as well as some emotional fan reactions to David Harbour's character announcement.
Black Widow is set to hit the big screen on May 1, 2020. In case you missed it, did you know that Avengers: Endgame is the highest-grossing movie of all time?
Check out this 1st reveal of the keyframe illustration I did for the Black Widow film… & TASKMASTER!!! #blackwidow #taskmaster @MarvelStudios #scarlettjohansson pic.twitter.com/c4504e6BEu

— Andy Park SDCC 4604 (@andyparkart) July 21, 2019
DAVID HARBOUR'S CHARACTERS NAME IN THE BLACK WIDOW MOVIE IS ALEXEI. STRANGER THINGS STANS HOW WE FEELING pic.twitter.com/NypCklTdcB

— ????? ⎊ ‎✵ ‎⧗ ‎✪ ᗢ (@wwidowsbite) July 21, 2019
David Harbour going from one period piece about Russians to another #MarvelSDCC pic.twitter.com/lfIogU8qaR

— lauren ??? (@greenlake88) July 21, 2019
david harbour playing a character named alexi is like salt on a wound

— shai (@strlordx) July 21, 2019
---
Share this article