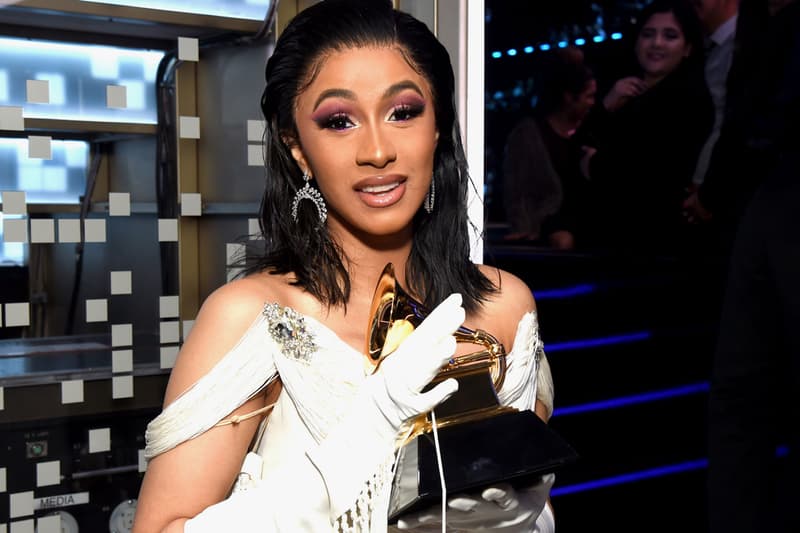 Cardi B's "Okurrr" Trademark Request Gets Denied
Yes, specifically with all three R's.
Last March, Grammy Award-winning rapper Cardi B filed papers with the United States Patent and Trademark Office requesting to trademark her notorious "Okurrr." According to sources, the rapper wanted to utilize her catchphrase for "paper goods, namely paper cups and posters."
Cardi originally planned on creating a clothing line that would have included "T-shirts, sweatshirts, hooded sweatshirts, pants, shorts, jackets footwear, headgear, namely hats and caps, blouses, bodysuits, dresses, jumpsuits, leggings, shirts, sweaters and undergarments." However, as of yesterday her bill has been denied by government officials due to the fact that the phrase is a "widely-used commonplace expressions" and did not deserve the trademark. Records from the rejected trademark registration were acquired by The Blast stating that "Okurrr," "is a slogan or term that does not function as a trademark or service mark to indicate the source of applicant's goods and/or services."
This could be an ongoing case because despite her denied appeal – Cardi can still file for another application.
To see more from the rapper, be sure to watch her controversial video for "Press."
---
Share this article