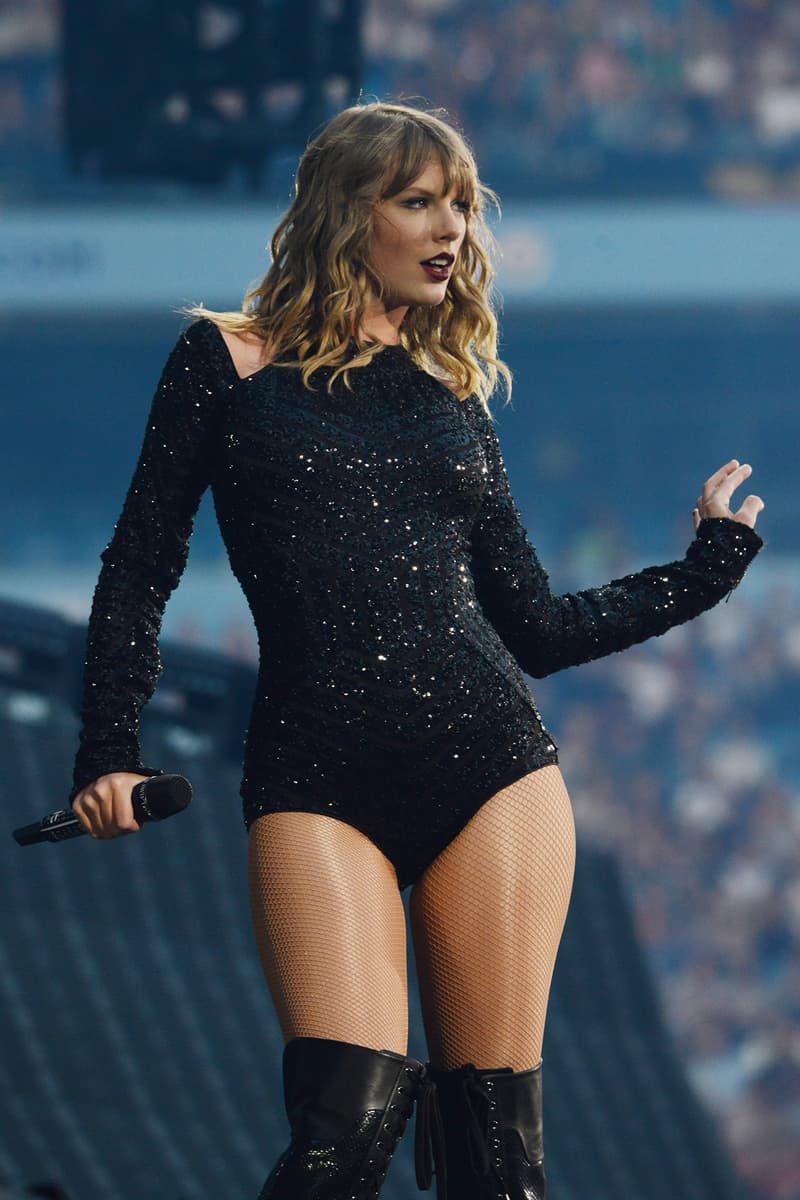 Taylor Swift in Feud With Justin Bieber Over Scooter Braun's Acquisition of Her Music
She also calls out Kanye West and Kim Kardashian in an open letter.
Music
Taylor Swift in Feud With Justin Bieber Over Scooter Braun's Acquisition of Her Music
She also calls out Kanye West and Kim Kardashian in an open letter.
UPDATE (July 2, 2019): It has been a few days since Taylor Swift went public about her discontent with Big Machine's acquisition by Ithaca Holdings, and it doesn't look like her conflict with Scooter Braun has been resolved.
The Blast reports that while Braun attempted to reach out to Swift on Monday to engage in a "mature and private" conversation, Swift apparently wasn't interested in discussing the matter with him at that moment.
Sources told The Blast that Braun is "shocked" by Swift's public letter and is "very hurt" by the situation. According to the report, Braun wishes to negotiate the "business aspect of the purchase" with Swift and to reassure her that he supports her and her work.
Below, take a look at the reactions by celebrities on Swift's side and from Braun's camp respectively.
---
Taylor Swift and Justin Bieber are feuding on social media over music manager Scooter Braun, but what exactly is happening?
On Sunday (June 30), it was announced that Braun's media holding company Ithaca Holdings LLC. has acquired Swift's former label, Big Machine Label Group. According to Pitchfork, the acquisition means that Ithaca Holdings now owns Taylor Swift's catalog. In other words, the company has purchased all of the first six albums by the singer.
In response, Swift posted an open letter on Tumblr. She opened the post explaining why she decided to sign with Universal Music Group and Republic Records last year:
"For years I asked, pleaded for a chance to own my work. Instead I was given an opportunity to sign back up to Big Machine Records and 'earn' one album back at a time, one for every new one I turned in. I walked away because I knew once I signed that contract, Scott Borchetta [Big Machine Label Group CEO] would sell the label, thereby selling me and my future. I had to make the excruciating choice to leave behind my past… I learned about Scooter Braun's purchase of my masters as it was announced to the world."
Describing the situation as her "worst case scenario," Swift slammed Braun (who has previously managed Kanye West and Justin Bieber) for attempting to "dismantle" her "musical legacy" and for the "manipulative bullying" she has received in recent years.
Referring to West's controversial single "Famous" and its music video, as well as a 2016 Instagram post by Justin Bieber, she wrote:
"Like when Kim Kardashian orchestrated an illegally recorded snippet of a phone call to be leaked and then Scooter got his two clients together to bully me online about it… Or when his client, Kanye West, organized a revenge porn music video which strips my body naked. Now Scooter has stripped me of my life's work, that I wasn't given an opportunity to buy."
Back in 2016, Kim posted a snippet of West and Swift's phone conversation on Snapchat, which appeared to show that the two reached an agreement on the line "I feel like me and Taylor might still have sex/I made that b*tch famous."
Swift also called out Borchetta for selling her masters to Braun:
"This is what happens when you sign a deal at fifteen to someone for whom the term 'loyalty' is clearly just a contractual concept. When I left my masters in Scott's hands, I made peace with the fact that eventually he would sell them. Never in my worst nightmares did I imagine the buyer would be Scooter."
In a note published on Big Machine's website, however, Borchetta disputed several points made by the "Shake It Off" artist, claiming that she was offered the opportunity to own 100-percent of her assets "immediately" upon signing a new agreement with the group. He also added that Braun has always been a supporter of Swift and her music.
Braun's wife, Yael Cohen Braun, also defended her husband in a lengthy note:
Justin Bieber has taken to Instagram to address the conflict. "First of all I would like to apologize for posting that hurtful Instagram post, at the time I thought it was funny but looking back it was distasteful and insensitive," his post reads. He also wrote to Swift that Braun has long had her back, and that she's "crossing a line" for criticizing him.
But the feud doesn't end here, as more chimed in to share their thoughts on the situation. While Hailey Bieber showed support to her husband by calling him a "gentleman," as one of Swift's close friends, Cara Delevingne clapped back with a message for the Biebers. The supermodel wrote in the comments:
"I wish you spent less time sticking up for men and more time trying to understand women and respecting their valid reactions. As a married man, you should be lifting women up instead of tearing them down because you are threatened. I am not sure you actually understand what an apology is."
Elsewhere, Halsey, Todrick Hall and music video director Joseph Kahn have also showed public support to Swift. Read their tweets below and stay tuned as we continue to report on the story.
? @taylorswift13 pic.twitter.com/1iI2tCr8my

— h (@halsey) June 30, 2019
For those asking, I left Scooter Braun a long time ago…I am saddened by this news, but not shocked. He is an evil person who's only concern is his wealth and feeding his disgusting ego. I believe he is homophobic & I know from his own mouth that he is not a Swift fan.

— Todrick Hall (@todrick) June 30, 2019
I truly hope justice is served and that my friend's music will fall into the hands of a better human.

— Todrick Hall (@todrick) June 30, 2019
Also……..Men sending women in (their wives) to carry out their patriarchal bullshit is the worst form of feminist and human betrayal of all time – looking at you Yael and Hailey

— Todrick Hall (@todrick) July 1, 2019
I feel terrible for Taylor. This is the record business at it's most ruthless and shady. She is genuinely one of the nicest people ever and does not deserve this. She should own her work. These people are soulless.https://t.co/RoHkFumLFA

— Joseph Kahn (@JosephKahn) June 30, 2019
There is one way for @scooterbraun to salvage this situation and make this right. Sell Taylor's songs back to her. He can keep the rest of Big Machine. All artists are watching.

— Joseph Kahn (@JosephKahn) July 1, 2019
Share this article