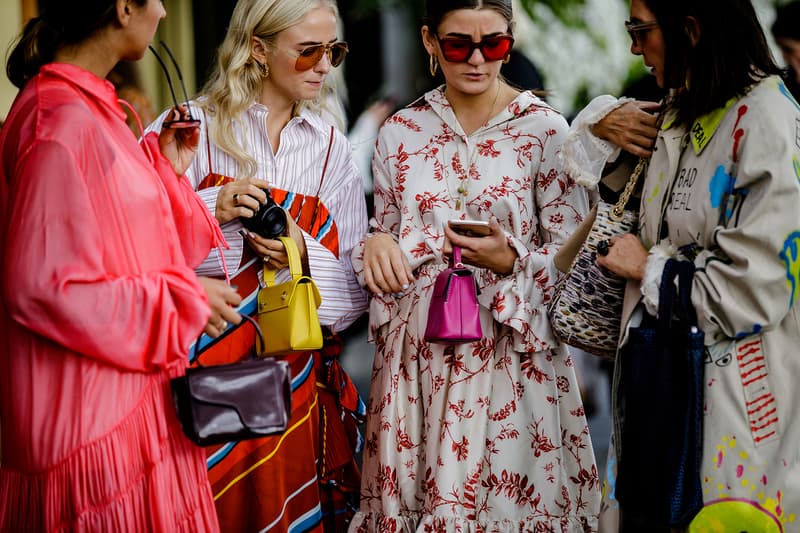 Fashion
Stockholm Fashion Week Canceled as Organizer Explores More Sustainable Options
Swedish Fashion Council seeks to find better alternatives "relevant for today's fashion industry."
Stockholm Fashion Week Canceled as Organizer Explores More Sustainable Options
Swedish Fashion Council seeks to find better alternatives "relevant for today's fashion industry."
The Swedish Fashion Council announces that Stockholm Fashion Week has been canceled for the foreseeable future. As Independent reports, the decision is made as the organizer wishes to launch a more sustainable alternative than the traditional biannual runway format.
The announcement is made ahead of the now called-off Spring/Summer 2020 edition of Stockholm Fashion Week, which was originally scheduled for August 27-29.
In an effort to establish new sustainability standards within the fashion industry, CEO of the Swedish Fashion Council Jennie Rosen said,
"Stepping away from the conventional fashion week model has been a difficult, but much considered, decision. We need to put the past to rest and to stimulate the development of a platform that is relevant for today's fashion industry."

"The Swedish fashion industry is extensive and growing, so it is crucial to support brands in their development of next-generation fashion experiences. By doing this we can adapt to new demands, reach sustainability goals and be able to set new standards for fashion."
Rosen added that the council will be focusing on creating tools and platforms that will help support and prepare the industry for the future.
Along with other Scandinavian cities including Copenhagen and Oslo, Stockholm has emerged as one of the most exciting, new fashion capitals in recent years thanks to a group of talented homegrown designers, including J. Lindeberg, Per Götesson and more. It remains to see how the city will continue to support young designers with its new strategies, but keeping sustainability in mind while exploring better solutions is definitely the right direction to head in.
While you are here, check out seven sustainable streetwear brands that are both eco-friendly and cozy.