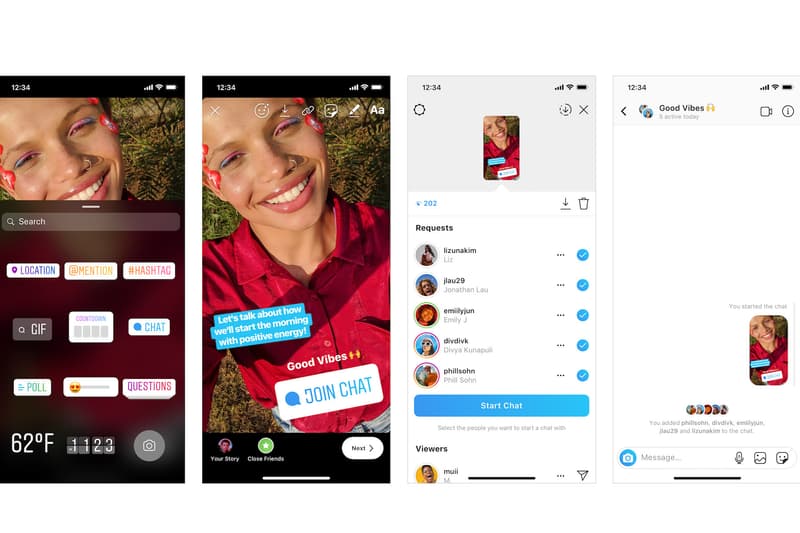 Instagram Is Rolling out a New "Chat" Option for IG Stories
Get chattin'.
Instagram is constantly working to introduce new features to the ever-growing social media platform, most recently adding the "lyrics" feature to its Stories. Now, the company is rolling out a new "Chat" sticker that will be available starting today.
The new sticker will allow users to add a "Chat" sticker to Instagram Stories, inviting friends to chat. People that view your story will be able to tap the sticker and request to join the chat, and you can see each request in the "Stories viewer list." Users will be able to choose who to chat with, and the chat will live in Instagram Direct, and you'll also be able to end the chat at any time.
Get a first look at the upcoming feature in the screenshots below, or head over to Instagram to try it out for yourself. For more from Instagram, don't miss London's most Instagrammable bathrooms here.
Share this article