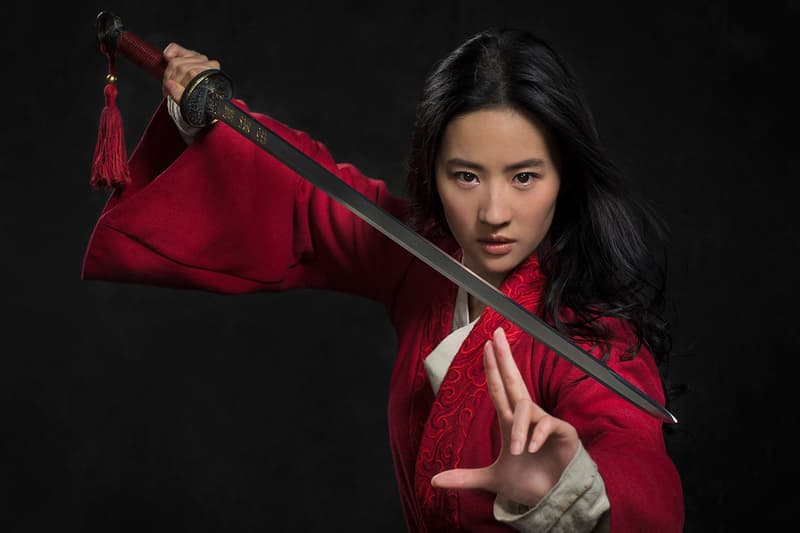 Culture
Disney's 'Mulan' Live-Action Remake Will Reportedly Replace Mushu With a Phoenix
The movie is slated to release in 2020.
Disney's 'Mulan' Live-Action Remake Will Reportedly Replace Mushu With a Phoenix
The movie is slated to release in 2020.
The upcoming Mulan live-action remake may look quite a bit different from Disney's 1998 classic. According to a source close to The DisInsider, the beloved dragon Mushu, who serves as Mulan's sidekick and often a comic relief in the animated version of the film, will reportedly be absent from the new movie and replaced by a phoenix.
Tweeting images of cast members who're wearing hoodies emblazoned with a phoenix logo, the website suggests that Mulan may have a different companion in the 2020 movie.
Here is something that may officially confirm our story! Look at the sweaters the cast is wearing! https://t.co/RBHEHoBXlA pic.twitter.com/a81yNDlTON

— The DisInsider (@TheDisInsider) June 29, 2019
The report also touches on the music aspect of the reboot. While the original film is well-loved for its soundtrack, which includes familiar songs like "Reflection," the new movie will reportedly only feature instrumentals. In an interview with Moviefone back in 2017, director Niki Caro described the film as "a big, girly martial arts epic," and said that it probably wouldn't feature any songs.
Starring Chinese-American actress Liu Yifei as Mulan, the movie is supported by a robust cast including Hong Kong actor Donnie Yen, who plays a new character named Commander Tung, Gong Li as a new villain called Xian Lang, and Jet Li as the Emperor. Mulan's love interest in the 1998 animation, Li Shang, is replaced by Cheng Honghui played by newcomer Yoson An.
Mulan is expected to premiere in theaters on March 27, 2020. Stay tuned for any further updates.
While you are here, watch the latest teaser trailer for Disney's live-action Lion King.
---
Share this article