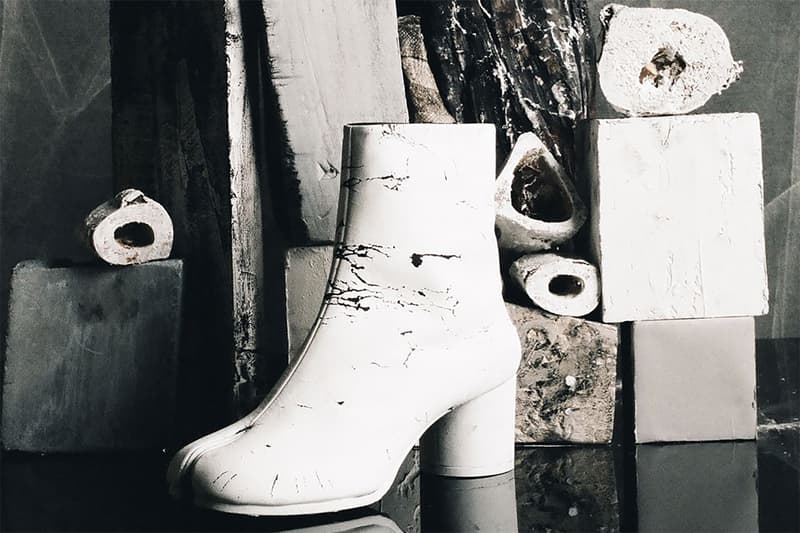 Fashion
Calling All Maison Margiela Fans: 100 Rare Archive Pieces Are Now on Sale
Here's where to get your hands on them.
Calling All Maison Margiela Fans: 100 Rare Archive Pieces Are Now on Sale
Here's where to get your hands on them.
In case you missed John Galliano's stunning Fall/Winter 2019 collection for Maison Margiela during Paris Fashion Week or you can't wait for the upcoming documentary dedicated to Martin Margiela himself, don't worry because 100 rare pieces from the legendary Maison's vault are on sale right now.
For those based in Tokyo, you're in luck. An exhibit officially launched last weekend at a vintage boutique called LAILA featuring six items from the legendary oversized SS00 and AW00 collections, an inside-out deconstructed wool coat, a pair of white paint-splattered Tabi boots, and many more. In addition to the 100 archival items, you get to be up close and personal with an ultra-rare piece released by the designer in 1989. "A tattoo top, which is a very precious piece I searched for 15 years," said Hideo Hashiura, founder of LAILA.
The items are now available for purchase in-store and online at LAILA Tokyo.
Share this article