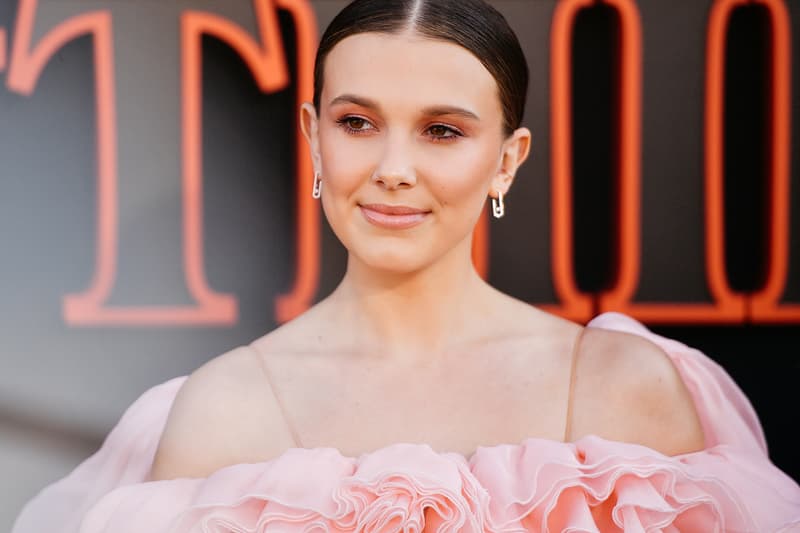 Film & TV
5 Things You Didn't Know About 'Stranger Things' Star Millie Bobby Brown
Get familiar with the young actress who plays Eleven in the series.
5 Things You Didn't Know About 'Stranger Things' Star Millie Bobby Brown
Get familiar with the young actress who plays Eleven in the series.
With her jaw-dropping performance as Eleven in Stranger Things, Millie Bobby Brown quickly rose to fame when the smash-hit Netflix series first premiered in 2016, when she was only 12. As the sci-fi show's fandom continues to grow with the release of Season 3, the actress is enjoying a meteoric rise to stardom in Hollywood. In addition to reprising her role as El, she has even dipped her toes into movies in 2019 with her very first film, Godzilla: King of the Monsters. It's incredible how much the rising star has achieved over the past few years. And if you count yourself a fan, here are five things to know about Millie Bobby Brown.
While you're at it, read about the top fan theories of Stranger Things Season 3 if you've finished watching the new episodes.
1. She is British.
While she speaks with an American accent in most of her roles, Millie was actually born to English parents in Spain on February 19, 2004. Her and her family moved to the U.K. when she was four years old, and eventually relocated to Orlando, Florida when she was eight.
2. Before Stranger Things, she was on Modern Family and Grey's Anatomy.
Prior to landing her breakout role as Eleven in Stranger Things, Millie was already cast for a number of other TV shows. She made her acting debut in ABC's fantasy drama series Once upon a Time in Wonderland, playing Young Alice. In 2015, she also appeared in an episode of Modern Family as well as Grey's Anatomy.
3. She reportedly makes more than $200,000 USD per Stranger Things episode.
According to Deadline, the cast of Stranger Things scored a major pay raise for Season 3. While it's believed that the actors made $30,000 USD an episode for the first two seasons, they reportedly pulled in more than $200,000 USD for filming each episode of the third season, with Millie landing a bigger raise than her other young co-stars.
4. She is already a darling of the fashion industry.
At 15 years old, Millie is already a fashion icon in the making. In 2017, she was tapped by Raf Simons, then Chief Creative Officer of Calvin Klein, to become a new face of the American brand. The actress has also begun her partnership with Converse in the same year, fronting several campaigns and most recently, collaborating with the brand on a collection of "Millie by You" Chuck Taylors.
5. She's in the music videos of your favorite artists and bands.
Besides television shows and movies, Millie has also appeared in a number of memorable music videos over the last few years. From Sigma and Birdy's "Find Me" to The xx's "I Dare You" visual, to the star-studded "Girls Like You" video by Maroon 5, watch all of them here.
---
Share this article