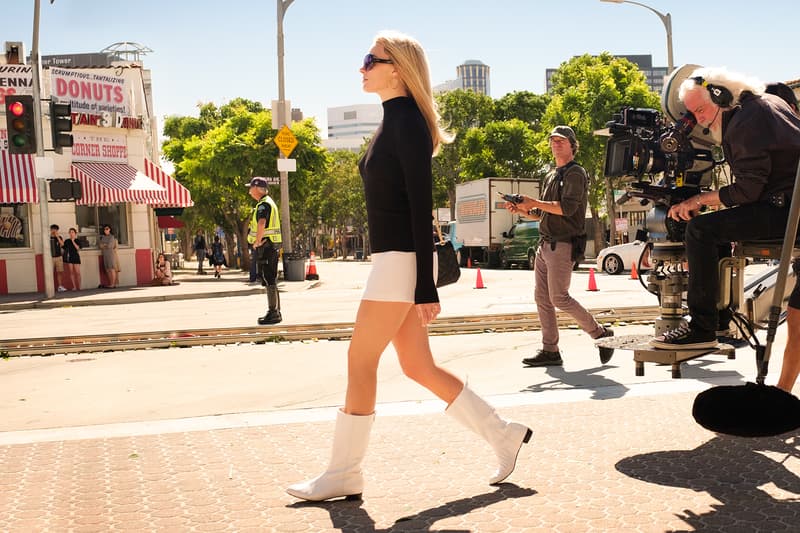 Culture
The Best Fashion Moments from Quentin Tarantino's 'Once Upon a Time in Hollywood'
Starring Margot Robbie, Leonardo DiCaprio and Brad Pitt.
The Best Fashion Moments from Quentin Tarantino's 'Once Upon a Time in Hollywood'
Starring Margot Robbie, Leonardo DiCaprio and Brad Pitt.
The hotly anticipated Quentin Tarantino film Once Upon a Time… in Hollywood was recently released, and it's already been a success at the box office. The star-stacked cast features Leonardo DiCaprio, Brad Pitt and Margot Robbie as the first three names on the call sheet, not to mention familiar faces such as Dakota Fanning.
The movie's story centers on Rick Dalton, a washed-up actor with a fading career played by Leonardo DiCaprio, and his partner-in-crime stuntman and chauffeur, Cliff Booth played by Brad Pitt. Margot Robbie is cast as Sharon Tate, a popular model and actress in the '60s who was murdered by the Manson family. Of course in true Tarantino fashion, the movie is filled with satire and violence, while somehow still looking glamorous.
The film has received mixed reviews, with some fans fawning over the Brad-Leo bromance and others dissatisfied with it being a little less conventionally Tarantino. Regardless of what you thought about the film itself, it's safe to say that the fashion looks in the movie were well thought out and memorable. Take a look below to see our favorite outfits from Once Upon a Time… in Hollywood.
For more memorable fashion moments from movies and television, take a look at all the best looks from the original Gossip Girl.
Sharon Tate keeps it casual in a cozy striped tee and cut-off denim shorts.
We're predicting that Rick Dalton's leather jacket and Cliff Booth's Canadian tuxedo will be the top Halloween duo costumes this year.
Monochrome sets are perfect for a night out on the town.
This T-shirt, jeans and suede boot look is peak Western trend without being too on-the-nose.
Nothing says 1960s style more than a mini skirt, turtleneck and mid-calf boot combo.
We're all about this sunshine yellow Hawaiian shirt.
Not only does Rick Dalton clean up well in a suit, but his backup dancers' mock neck sweaters and pleated skirts are all the vintage inspo we need.
---
Share this article