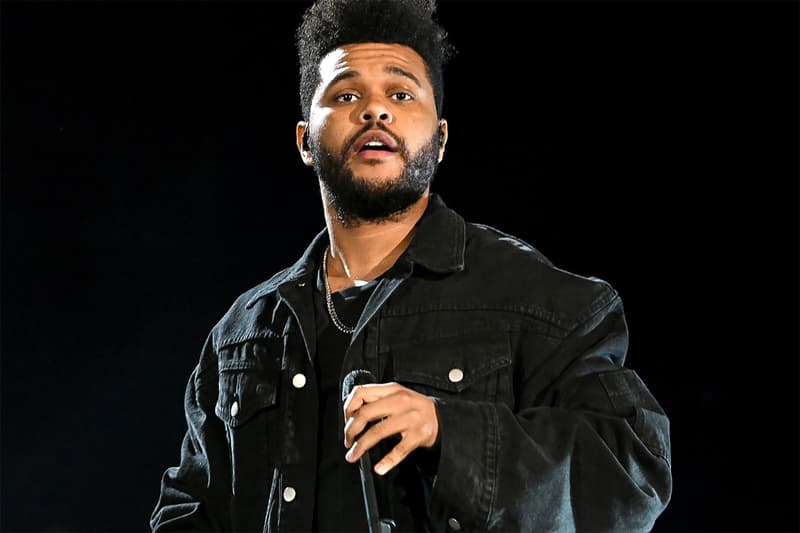 Culture
The Weeknd Will Make His Debut on the Big Screen Alongside Adam Sandler in 'Uncut Gems'
An electrifying crime thriller.
The Weeknd Will Make His Debut on the Big Screen Alongside Adam Sandler in 'Uncut Gems'
An electrifying crime thriller.
It's officially been confirmed that The Weeknd will be making his debut on the big screen later this year in Josh and Benny Safdie's crime thriller Uncut Gems. The Starboy artist will be acting alongside famed actor and comedian Adam Sandler as well as Idina Menzel.
TIFF describes the upcoming 135-minute film as:
"An electrifying crime thriller about Howard Ratner (Adam Sandler), a charismatic

New York City

jeweler always on the lookout for the next big score. When he makes a series of high-stakes bets that could lead to the windfall of a lifetime, Howard must perform a precarious high-wire act, balancing business, family, and encroaching adversaries on all sides, in his relentless pursuit of the ultimate win."
The film is slated to release on December 25 this year according to IMDb. In related news, did you hear that '90s cartoon Recess is getting a live-action remake?
Josh Safdie and Benny Safdie's UNCUT GEMS, starring @AdamSandler, @IdinaMenzel, Lakeith Stanfield, and @theweeknd. #TIFF19 https://t.co/S7K5bp50sR pic.twitter.com/PymxeaWg4R

— TIFF (@TIFF_NET) 23 July 2019