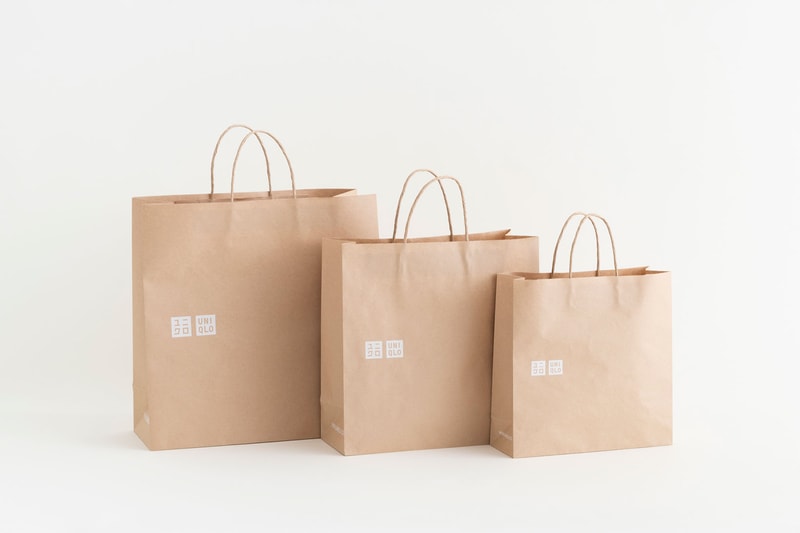 Fashion
Uniqlo Is Going Eco-Friendly by Replacing All Plastic Bags With Recycled Paper
Cutting annual plastic usage by 85-percent.
Uniqlo Is Going Eco-Friendly by Replacing All Plastic Bags With Recycled Paper
Cutting annual plastic usage by 85-percent.
Sustainability is definitely a hot topic in fashion today, with Stockholm Fashion Week cancelled to explore more eco-friendly options and Converse producing sneakers using materials from used water bottles in its latest collection. Uniqlo's parent company, Fast Retailing, has announced it will be replacing plastic bags with paper bags worldwide for all of its brands including Uniqlo, GU and Theory.
Through this change aimed to tackle environmental issues circling the fashion world, the fast fashion giant is planning to cut annual plastic usage by 85-percent, or 7,800 tons worldwide, by the end of 2020. This plan will be executed from September 1 this year, starting with stores in 12 markets worldwide including Japan. The new shopping bags, made from recycled paper and other environmentally friendly materials, will be available at all stores at a charge of ¥10 JPY (approximately $0.09 USD) plus tax per bag from January 14 next year. The fashion corporate's brands that already use paper bags will also be replacing them with eco-friendly versions around the same time.
"'Respect the Environment' is one of Fast Retailing's six priorities for sustainability, and the group is proceeding to eliminate all forms of waste and establish a business with minimal impact on the environment," Fast Retailing announced in a statement. "Environmental pollution from plastic waste is a growing concern worldwide, and Fast Retailing is taking action to reduce unnecessary single-use plastic from its operations."
Apart from shopping bags, Fast Retailing will be executing efforts to eliminate plastic use for packaging on items like slippers, and will also begin to test other packaging options from products such as HeatTech and AIRism this summer.
In related news, read about Prada's efforts in leading a more sustainable world by using recycled nylon.
Share this article