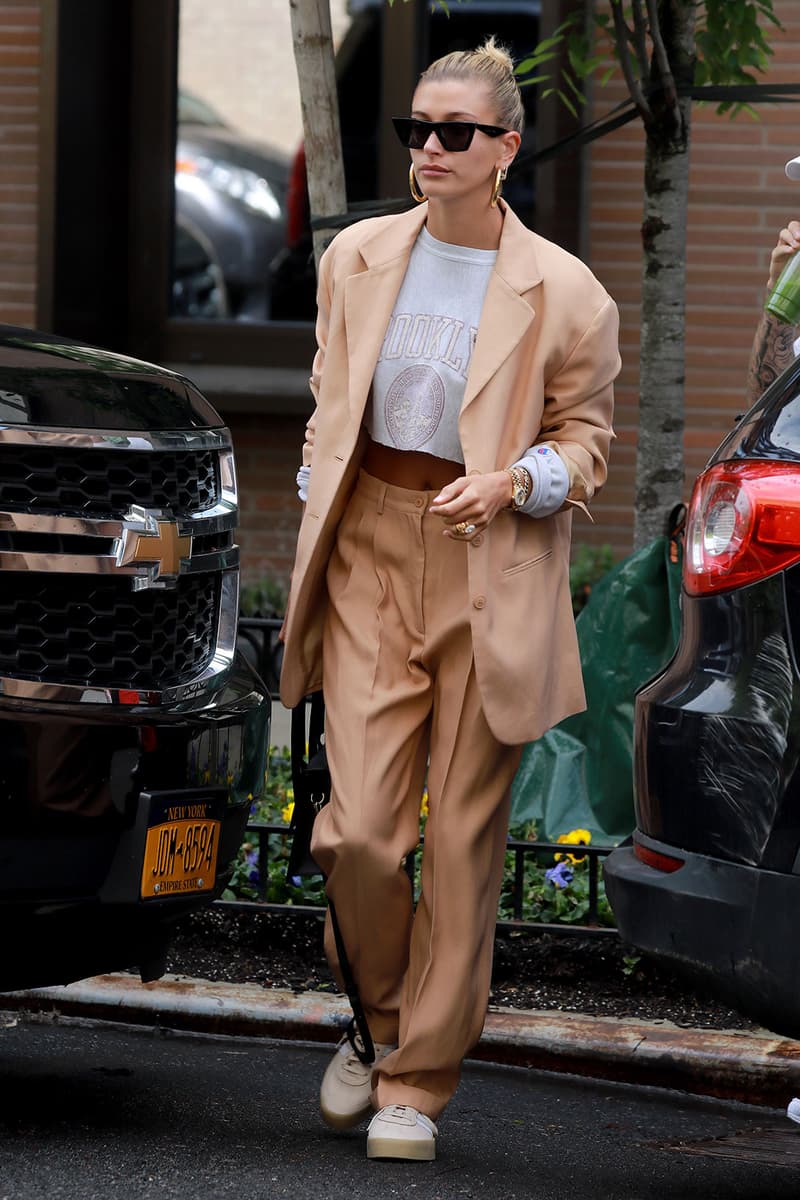 10 Affordable Must-Have Fashion Items to Shop for Fall 2019
All under $300 USD to keep your wallet happy.
Fashion
10 Affordable Must-Have Fashion Items to Shop for Fall 2019
All under $300 USD to keep your wallet happy.
It's already mid-August and autumn is quickly approaching. While we're still on the hunt for items for the hot weather, it's time to invest in fall-ready pieces.
If you're wondering what kind of pieces you should add to your closet for the upcoming season, here's a list of essentials to purchase. From cozy sweaters and hoodies to flared pants, cowboy boots and layered necklaces, they are not only on-trend but also versatile, going well with all kinds of wardrobe staples – make sure to play around with them to find outfits that define your style. Scroll down below to take a full look at Fall/Winter 2019's must-haves, featuring brands like GANNI, Eytys, Eckhaus Latta, KOCHÉ, Reformation and more.
While you're here, check out these back to school sales to upgrade your wardrobe and school essentials.
Statement Knit Sweater
Just because it's getting chilly doesn't mean your wardrobe should be any less colorful or fun. Throw on a statement knit sweater with some simple pants and you're good to go for a comfortable yet trendy look. If you're not a fan of patterns, simply buy yourself a sweater in a bold statement color like orange or neon green. To spice it up a little more, you can layer these pieces with oversized shirts, dresses and more.
Cozy Hoodie
Hoodies are without a doubt an essential for the fall and winter seasons. With streetwear taking over the fashion industry, they are no longer just lazy and comfortable items – you can layer with a blazer or dress for a street-ready outfit. In addition to basic designs, make sure to treat yourself with more unique styles to turn your outfit into a statement-making look.
Flowy Midi Skirt
This fall is all about flowy skirts. Arriving in a vast range of patterns like animal print and tie-dye, with diverse materials such as satin, these pieces are perfect for fall when it's not too cold or warm. Depending on the temperature, pair with sneakers or ankle-high boots for an effortless, casual look. Going well not only with hoodies and sweaters but also with blazers and blouses, midi skirts are a versatile piece you must have in your wardrobe.
Flared Trousers
Add a pair of flared pants to your lineup to match all kinds of shoes, from heeled sandals to sneakers and boots. You don't need crazy prints or colors for this item – the silhouette itself already adds character to your outfit. For the fall, you can wear these with an oversized sweater, blazer or a simple white T-shirt.
Utility Jumpsuit
Although they can be a pain on bathroom breaks, jumpsuits are an easy option when you simply don't have the time and energy to coordinate your outfit in the morning. All you need is to slip one on, maybe wear a T-shirt or tank top underneath, and finish off with some accessories for a complete look. Equipped with pockets almost everywhere for all your needs, the utility trend has been going strong. Pair with strappy sandal heels, white sneakers or booties depending on the occasion.
Multi-Purpose Blazer
Whether you're headed to the office or to dinner with some friends, a blazer will always elevate your look in whichever way needed. From checked patterns to fall-friendly materials like corduroy, layer on top of any outfit, like a slip dress, hoodie or a simple white T-shirt and jeans combo. For a more fitted silhouette, you can also cinch the waist with a statement belt or belt bag.
Street-ready Windbreaker
For more sporty looks, make sure you have a windbreaker in your wardrobe. Constructed with lightweight materials, windbreakers are great for keeping warm for night jogs or quick trips to the supermarket. For an easy look, simply wear an oversized piece with biker shorts and finish off with a pair of chunky sneakers.
Versatile Sneakers
Since sandal season is over, it's time to invest in some kicks. From all-white designs to classic silhouettes like Converse's Chuck Taylor, you can complete all kinds of outfits and also keep your feet comfortable at the same time. Make sure to check out editor-approved list of affordable classic sneakers to cop.
Western Boots
With Lil Nas X's "Old Town Road" taking over the charts, western styles have become a strong trend this year. From ankle to knee-high lengths, western boots come in all types of patterns and colors. See more of the best cowboy boots this season here.
Layered Necklaces
Finishing off our list of fall essentials are layered necklaces – these add a polished feel to all kinds of outfits as simple as a tee with jeans. With a collection of affordable jewelry, you can mix and match different pieces together for diverse styles depending on what you're wearing. If you're looking to invest in some stylish accessories for fall, here's a list of the best minimalist jewelry brands you need to know.
Share this article