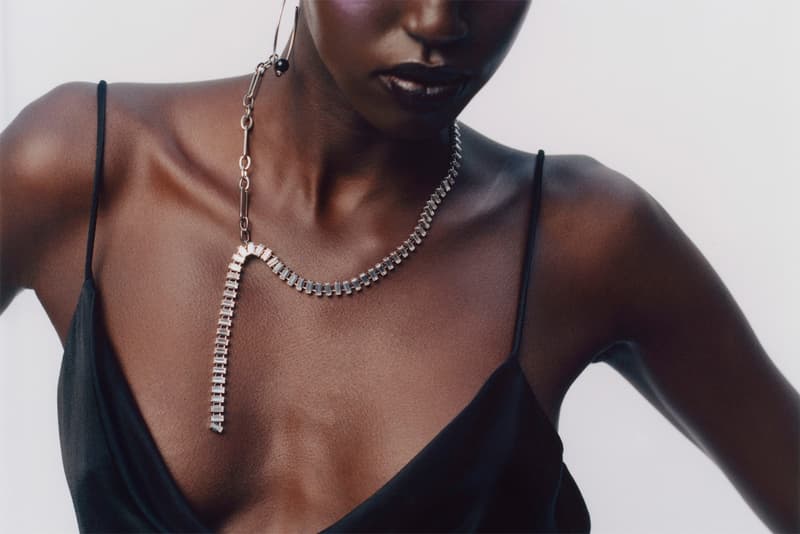 Fashion
Here Are 19 of Our Favorite Minimalist Jewelry Brands
Simple staples to layer or wear on their own.
Here Are 19 of Our Favorite Minimalist Jewelry Brands
Simple staples to layer or wear on their own.
Despite the fact that many of us are currently practicing social distancing due to the coronavirus pandemic, working from home also means: video conference calls. Although a typical day in the home office inevitably calls for the standard sweater and sweatpants look, it can be therapeutic to get out of your day-to-day routine and prepare for those video calls with some light makeup and perhaps even accessories – even if that means just glamming it up from the waist up.
Whether you're putting on a blazer for that weekly meeting on Zoom, or choose to keep on your favorite crewneck sweater, minimalist jewelry is the perfect way to elevate your look with minimal effort. From Young Frankk's timeless gold Classic Chain, to Loveness Lee's desert-inspired "Cactus" collection, these brands prove that less is more.
Keep reading below to see our favorite dainty jewelry that goes with any outfit.
Founded by artist turned self-taught jewelry designer Christine Young, Young Frankk is a sustainable brand based in Los Angeles that uses recycled metals and locally made materials with local resources. An innate respect to nature is crucial for Young, who is also dedicated to minimizing environmental impact. To help support those affected by the coronavirus, as well as the medical responders, Young Frankk is currently donating a portion of its proceeds to the
CDP COVID-19 Response Fund
when buyers use the 15 percent off promotional code: SUPPORT. Head over to
youngfrankk.com
now to shop the full collection.
Loveness Lee is a contemporary jewelry brand with creations that are handmade in London. Approaching each piece as if it is art, the label is focused on making beautiful physical objects. Due to the studio's bespoke nature, each jewelry item is unique in its own way. From its eclectic "Cactus" collection, to its personal "Chinese Zodiac" offering, the wide-ranging selection of anklets, bracelets, earrings, necklaces and more will definitely help you make a statement. You can browse through the collections now at
lovenesslee.com
.
Seen on the likes of
Jorja Smith
,
Charli XCX
and
Lady Gaga
, French-based label Justine Clenquet is known for its versatile jewelry pieces that explore the dichotomy of the masculine and feminine. Although the brand has an array of various minimalist pieces, the designer is also known for more head-turning items such as the Studio 54-inspired Bianca necklace from the SS20 collection – the handmade necklace is embellished with a row of pink
Swarovski
crystals. See more from the label at
justineclenquet.com
, and shop the collection at select retailers such as
HBXWM
.
Founded by Yoni Laham and
Anwar Hadid
, Collection One from their 2018-founded jewelry label Martyre finally launched earlier this October. The unisex brand is built on a commitment to create timeless pieces, while integrating an abundance of symbolism throughout. Each item is made by artisans in Los Angeles and styles can be worn alone as a statement piece, or together in layers. Explore the beautifully chic jewelry now at Martyre's
website
.
For those who are mindful of the materials that go into the jewelry pieces they wear, Mejuri is an ethical brand that believes in fair pricing and accessibility. Working only with components of the utmost quality, the label ensures that all of its materials are ethically sourced, including the diamonds, gemstones and precious metals used in the pieces. Perfect for fashion lovers who don't want to compromise style for quality, make sure to browse through Mejuri's
web store
for its latest collections, including the animal-inspired Menagerie range comprised of symbolic designs: a scarab for protection, a fish for creativity and a snake for rebirth.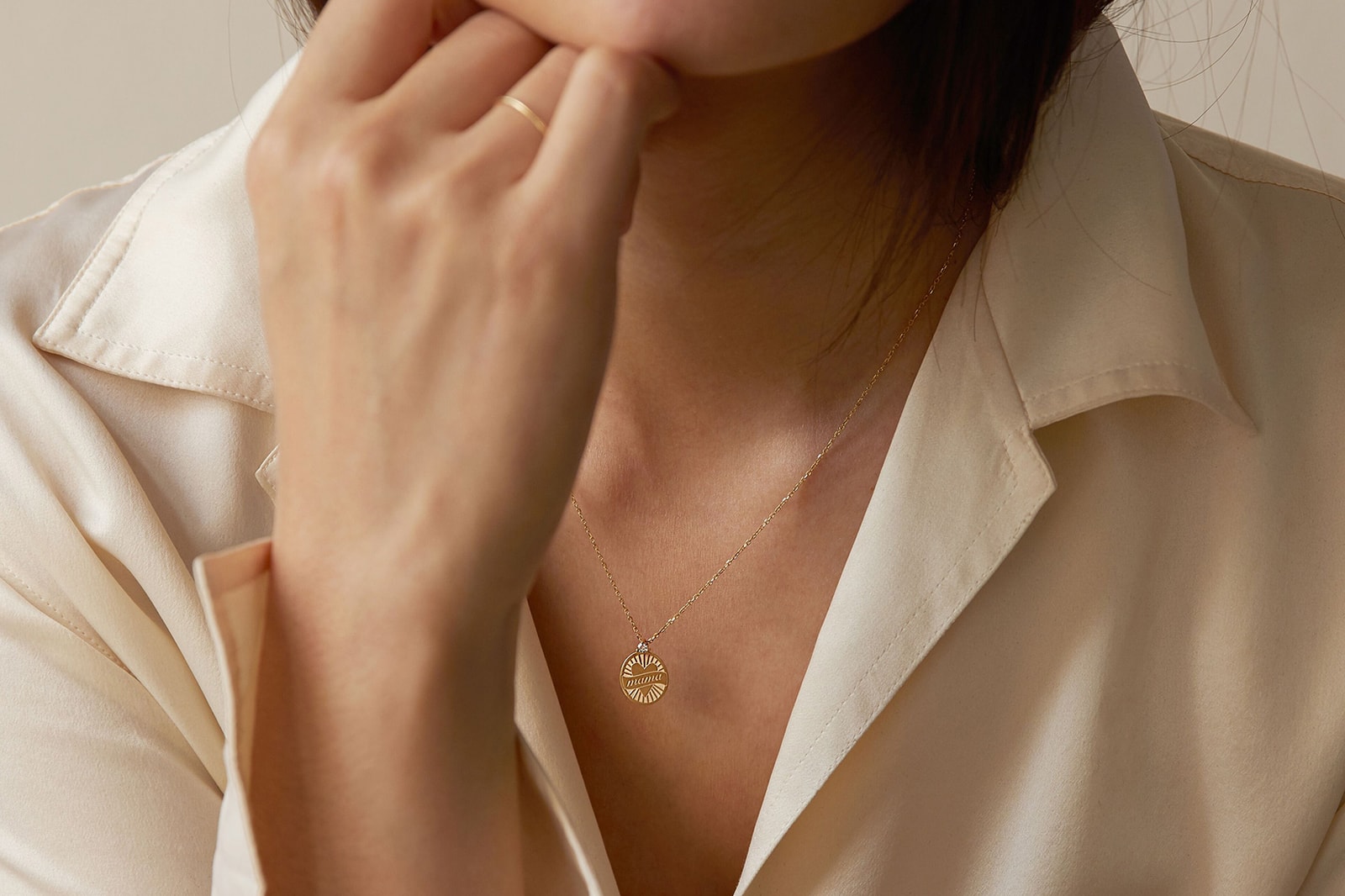 As a sustainable fine jewelry brand, Vrai has made it its mission to rethink the industry from the ground up. By looking towards where materials are sourced and pushing the boundaries of the design process, the label promises to create unique pieces that the wearer can be proud to own. With dazzlingly luxe and refreshingly simple pieces, Vrai is a must-know brand for eco-conscious fashion lovers. Browse through the brand's latest SS19 releases at its web store.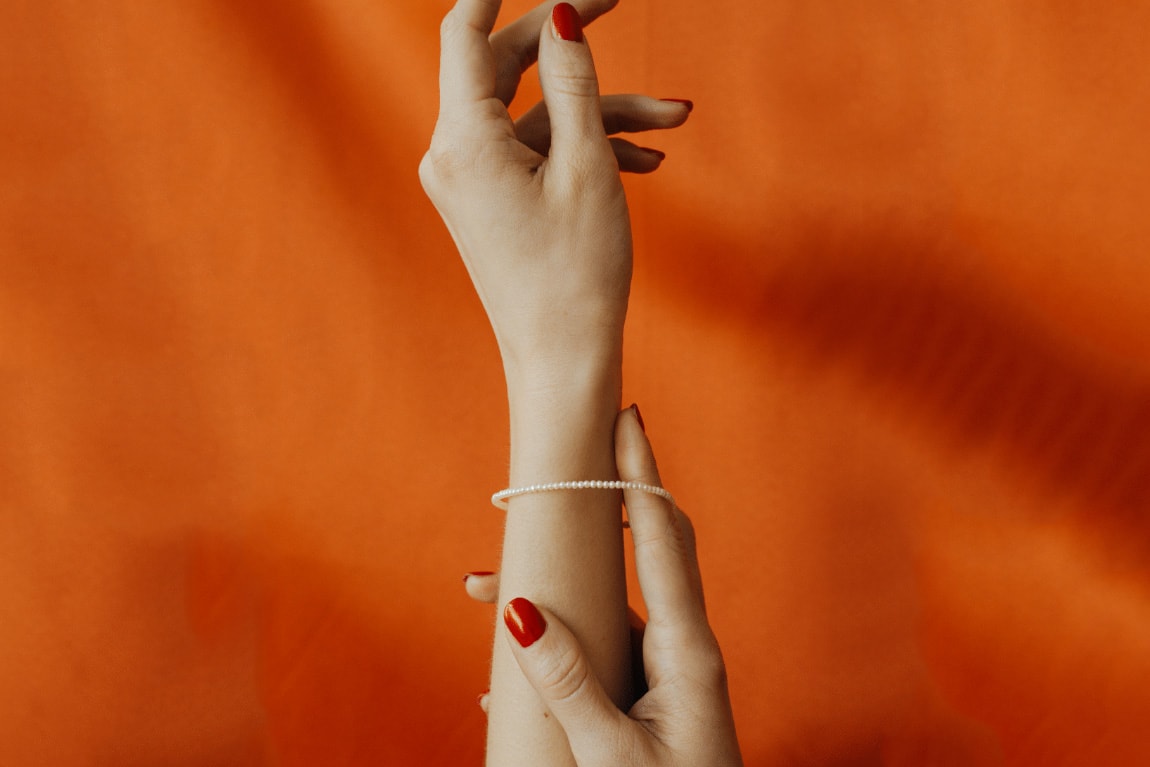 For designer Saskia Diez, jewelry is meant to be an extension of one's self. As a way to externalize one's inner beauty and attitude, jewelry becomes a means of showing the world who you are. Known for thinking out-of-the-box when it comes to modern day jewelry pieces, Diez has become known for her stunning, yet simple designs in pearl and quartz. From nose rings and brooches, to ear cuffs and hair accessories, there's something for every one of your looks in Saskia Diez's diverse roster. Head to the brand's web store to see the full selection.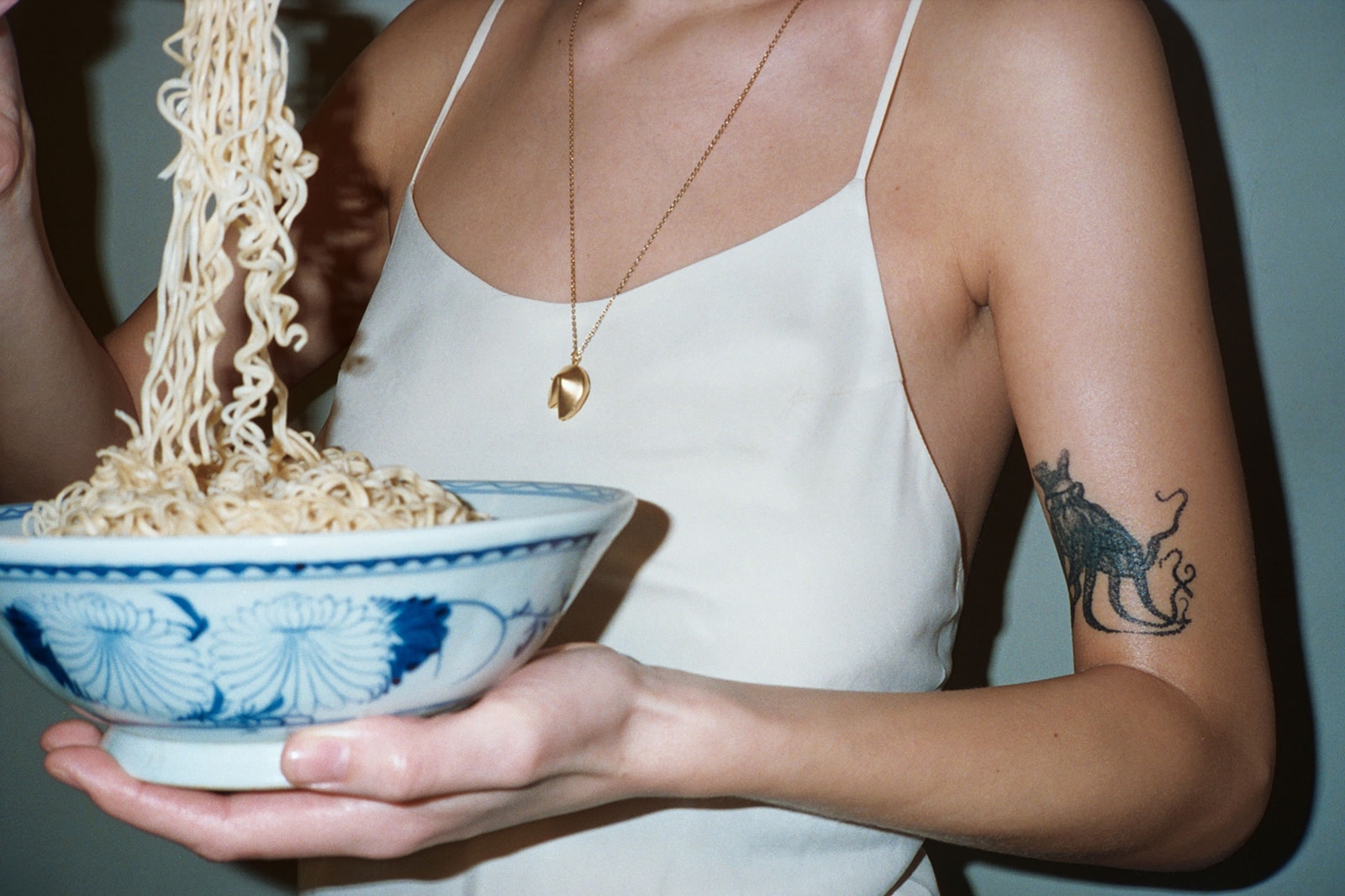 Based in Copenhagen, the namesake label was founded in 2012 by jewelry designer Trine Tuxen. Heavily influenced by an aesthetic of Nordic Minimalism, Tuxen's designs are meant to be a timeless celebration of simplicity in its purest form. All of the pieces are handcrafted with premium 925 sterling silver – select items are plated with 14-carat gold and a small variety are handmade with 18-carat solid gold. Among the stylish designs, one of our favorites is the fortune cookie necklace, available now at Trine Tuxen's online store.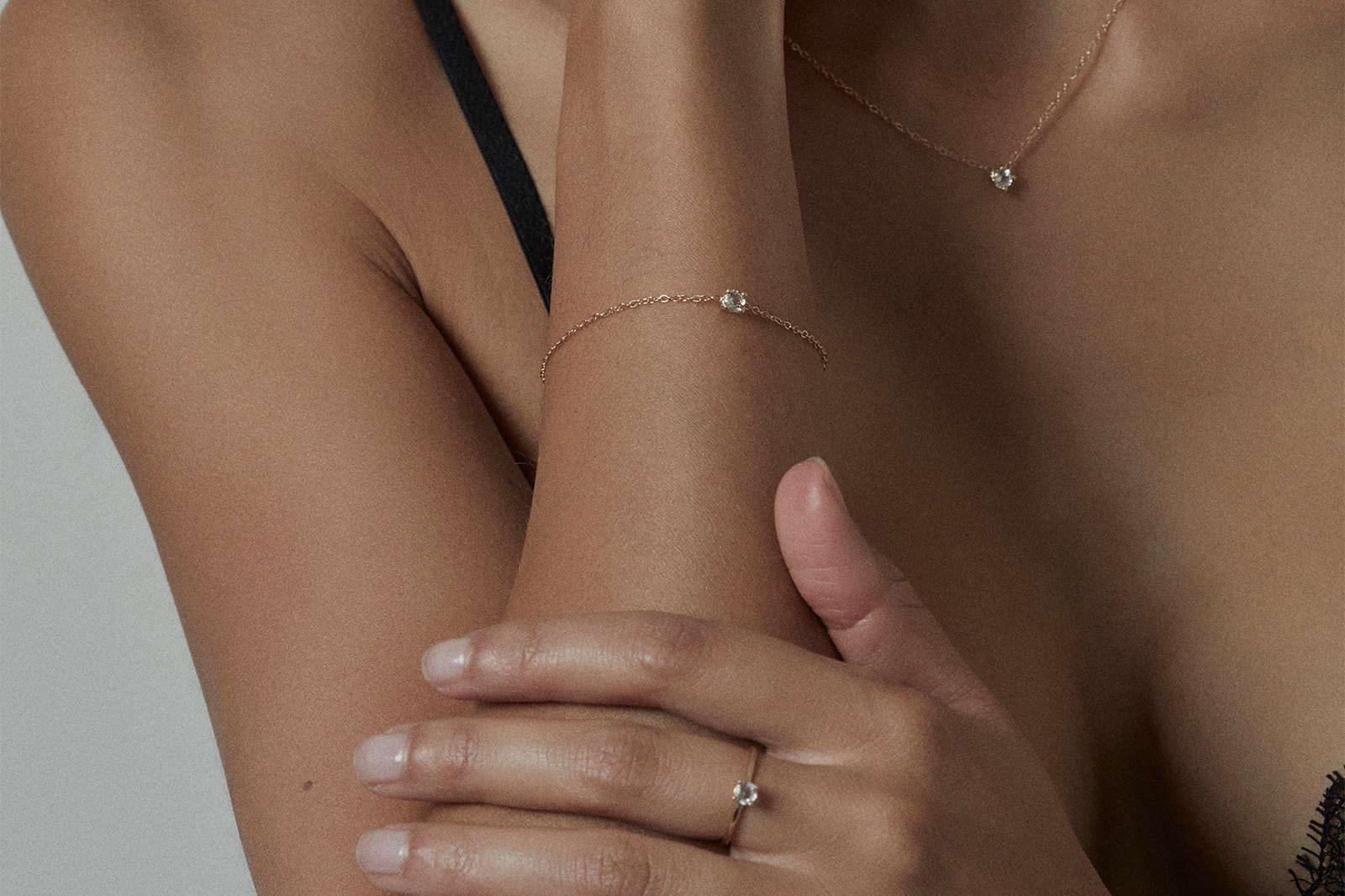 Founded by Australian supermodel-cum-jewelry designer Nicole Trunfio, ERTH has become known for its chic jewelry highlighting delicate stones. For its latest Valentine's Day collection entitled "5 Phases of Love," the label introduces five new designs that each showcases center stones of various different shapes: oval, marquise, round, pear and baguette. Perfect for gifting to a loved one or to yourself, ERTH's latest pieces are perfect for elevating any look. You can shop the collection now at ERTH's web store.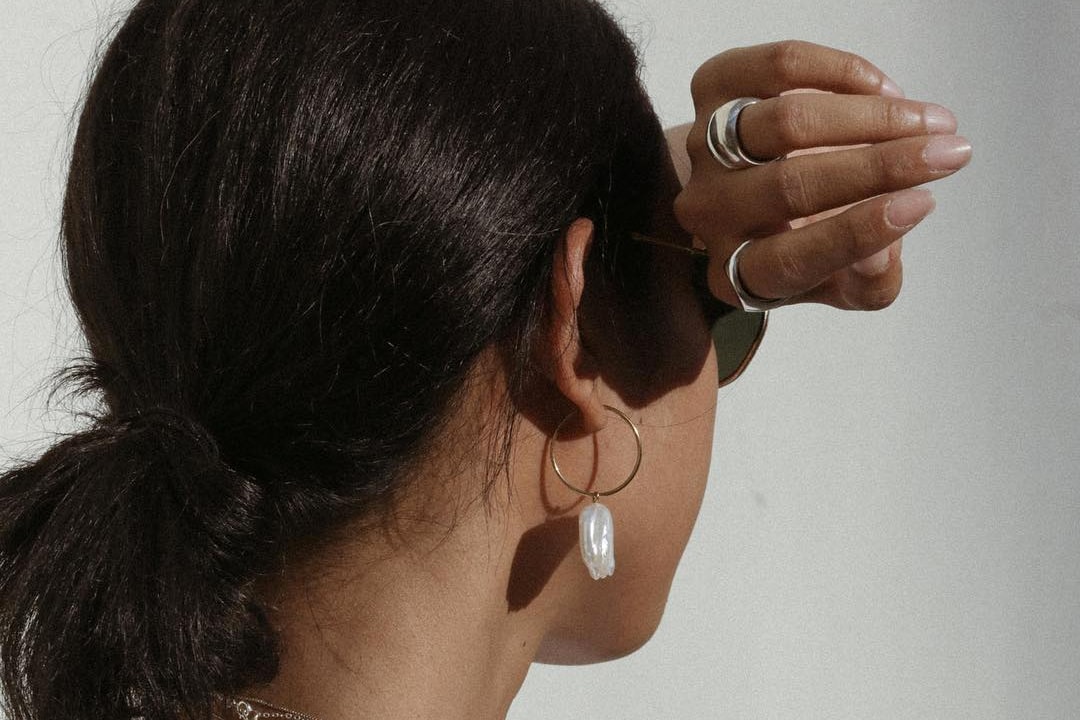 Based in Vancouver, Canada, Wolf Circus is run by a team of women with founder Fiona Morrison at the helm. With each piece handmade in Vancouver, the brand constructs each item with the urban woman in mind, aiming to inspire its wearers to "embrace their confidence during their daily hustle." Shop the selection of necklaces, earrings, bracelets and rings now at wolfcircus.com.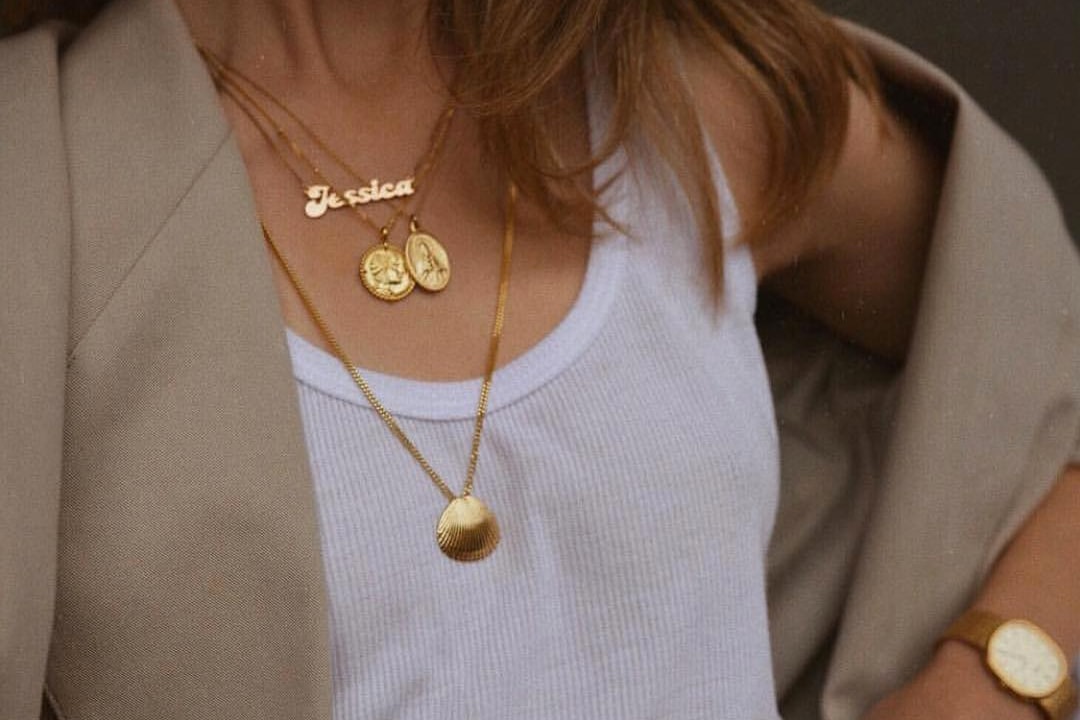 This Portugal-based brand definitely embodies its motto: "simple with attitude." Using materials of the highest quality, CINCO was started as an independent design house that is heavily inspired by vintage aesthetics. Gaining worldwide success for its minimalist pieces, it's no wonder CINCO has become a go-to favorite for It girls everywhere. You can shop its roster of jewelry now at cinco-store.com.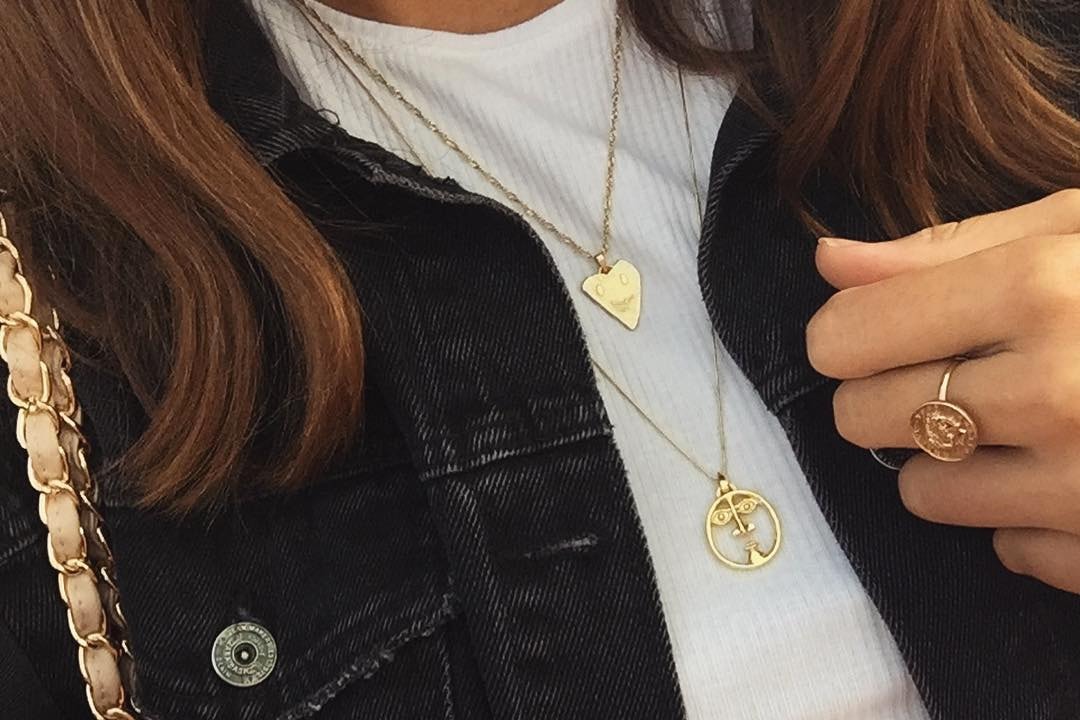 NALIN is a Dutch label that follows a unique release model: the brand only drops one iconic piece per month. Using its Instagram page to update fans of the brand on the next drop, the label creates a familiar hype for each of its forthcoming launches. Head to nalinstudios.com to see the roster of its latest limited edition pieces.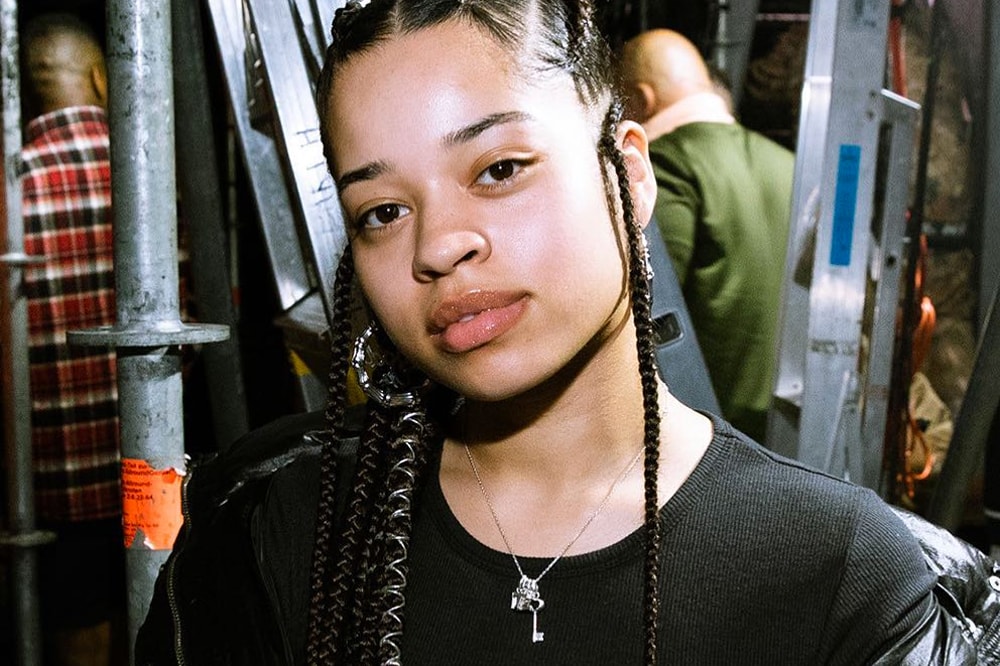 Despite many of the pieces' minimalist aesthetic, all of this NYC brand's jewlery is undeniably tinged with familiar New York grit. Run by twins Kelly and Mark Shami, who grew up working in the city's Diamond District, their pieces have been seen on the likes of Kali Uchis, Ella Mai and more. Head to shamiofficial.com now to get the full NY experience.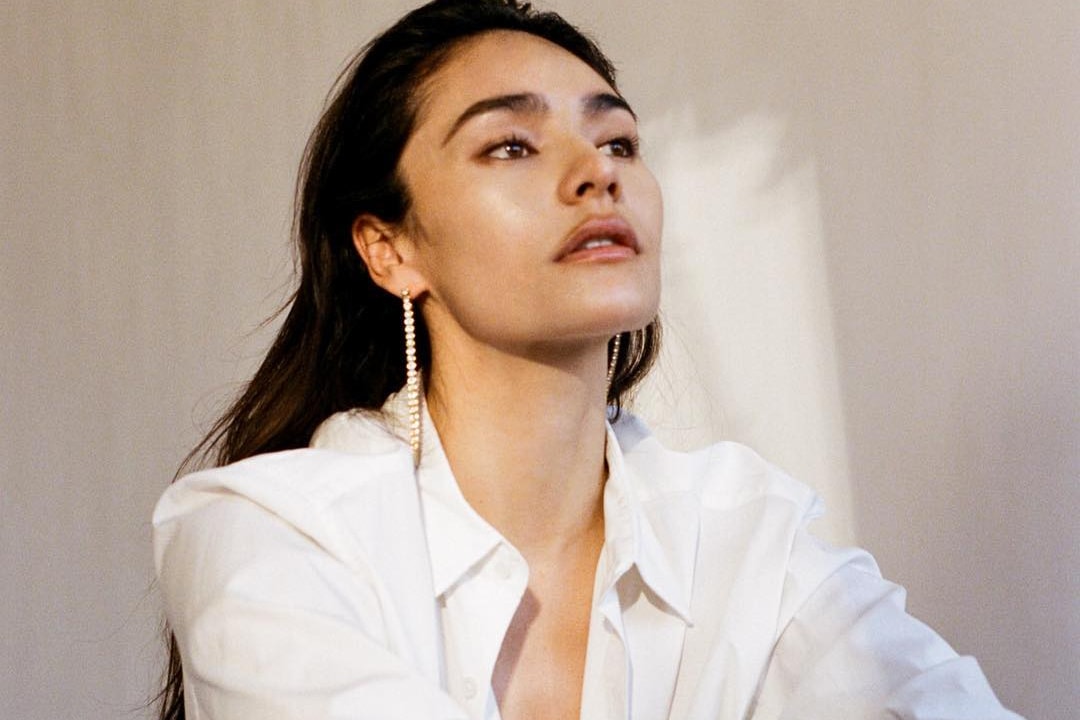 Founded by our favorite modern woman Jessie Andrews, Bagatiba offers chic pieces with sustainability in mind. Creating timeless fine jewelry in small quantities, the label has a sprawling selection of necklaces, chokers, rings, body jewelry and more. The e-shop even has a section specifically for eco-friendly items. Head over now to bagatiba.com now to shop the full selection.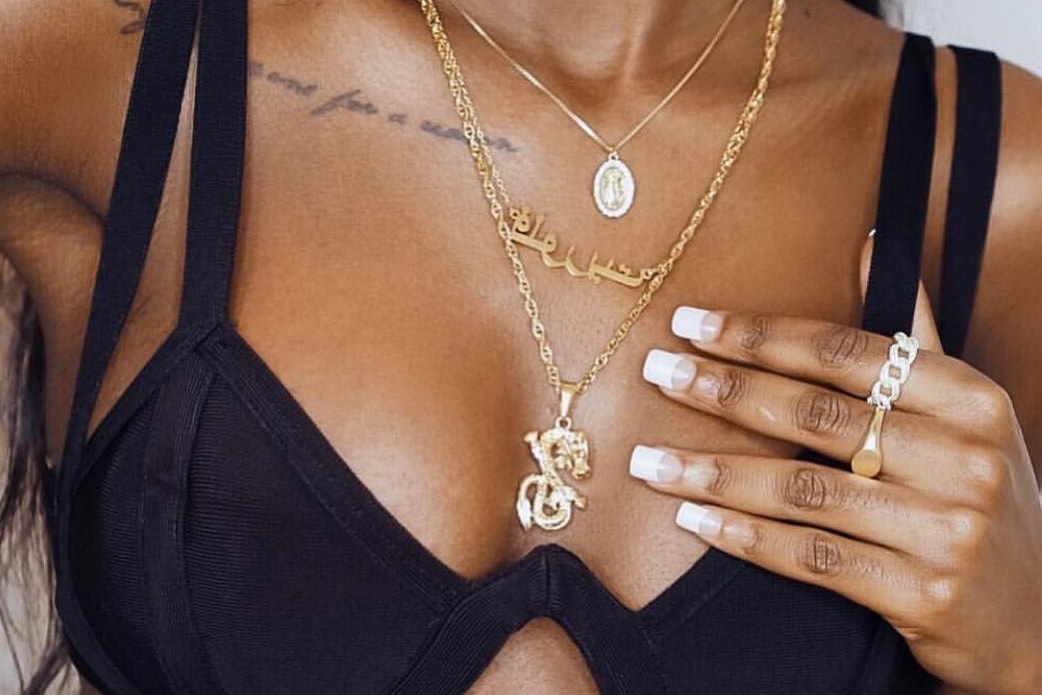 Made in NYC, The M Jewelers have customization at the forefront of its design ethos. Allowing customers to be actively involved in its design process, the brand is dedicated to creating handmade jewelry that is catered specifically to each wearer. From name plates to monograms, each piece is constructed with the finest materials. Head over to themjewelersny.com now to design your own custom piece.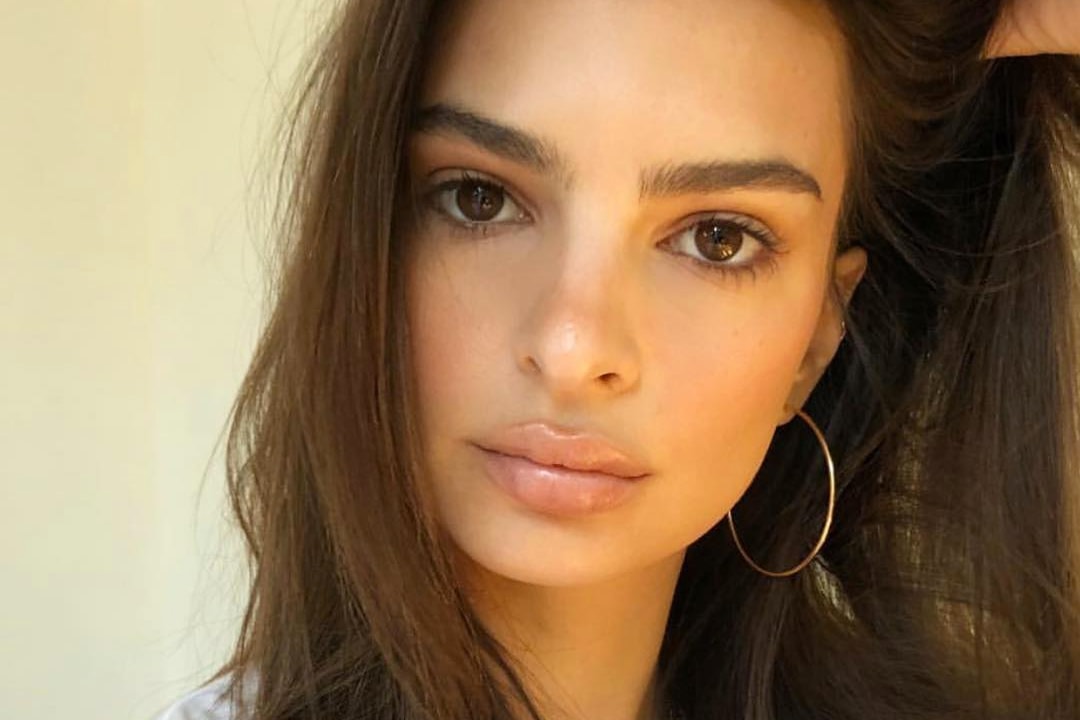 This celebrity jeweler counts Cardi B, Rihanna, Jennifer Lopez, Emily Ratajowski, Hailey Baldwin and Slick Woods – just to name a few – as some of her most dedicated patrons. Thanks to her wide-ranging selection of pieces from delicate hoops to horoscope-inspired pendants, it's no wonder the stars are lining up to wear the designer's jewelry. To shop your own statement jewelry item, head over to jenniferfisherjewelry.com.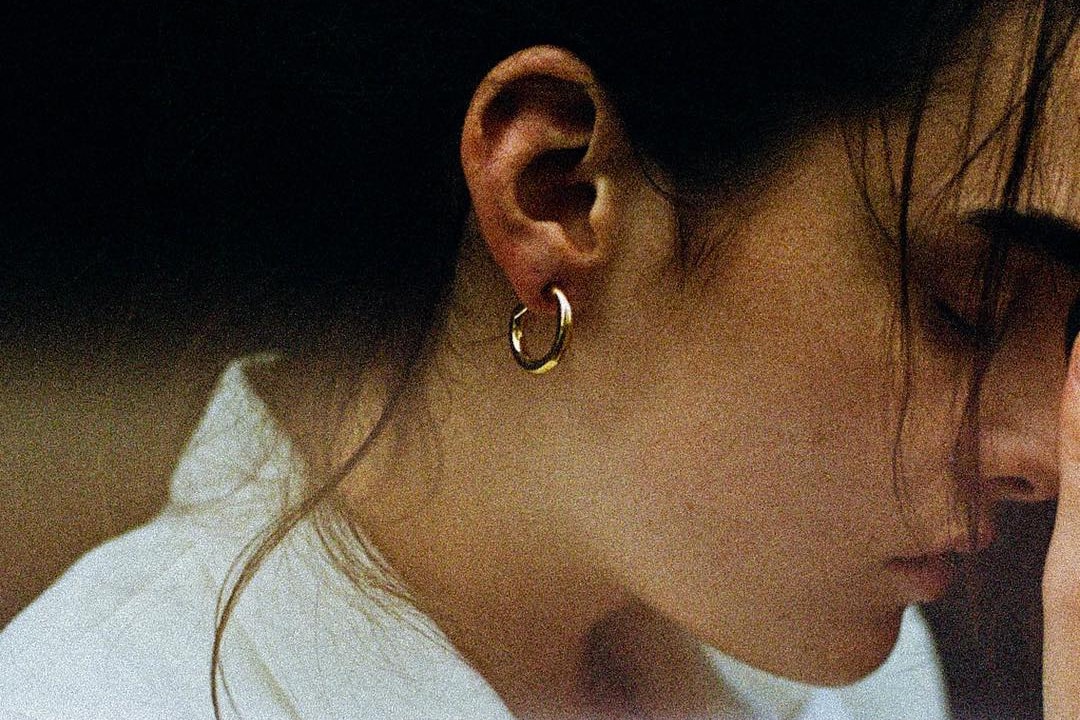 Although Careering has been a mainstay favorite among some of Japan's trendiest fashion icons for quite some time now, the Japan-based label recently acquired global recognition for its recent collaboration with enigmatic streetwear brand, Girls Don't Cry. Now, it seems as if Careering is on everybody's lips, coveted for its edgy pieces influenced by contemporary culture. Head over now to careering.jp to witness the hype.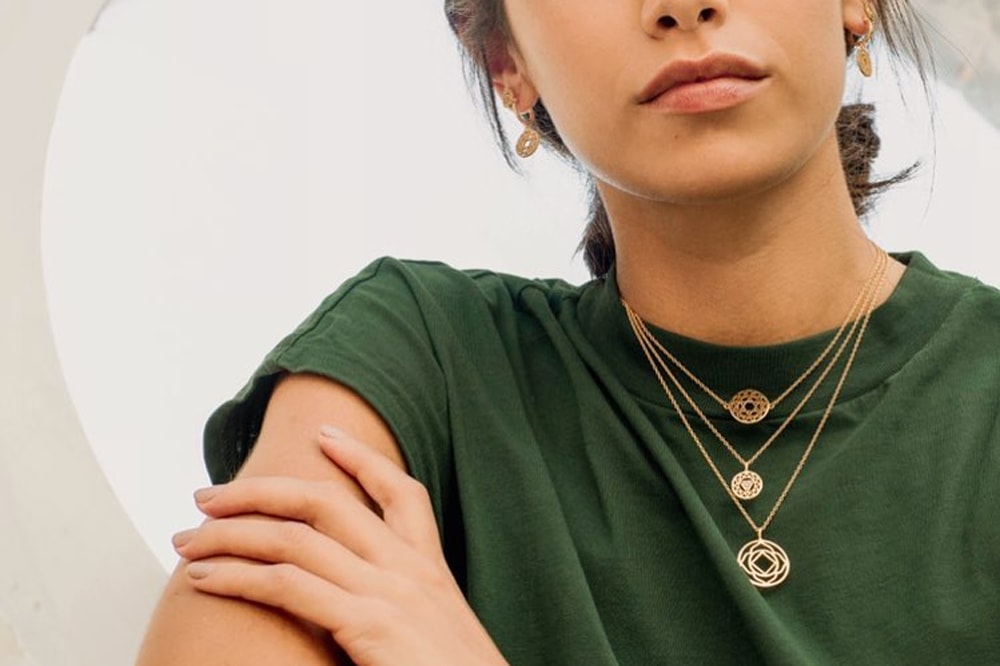 Hailing from London, England, this label is inspired by "a love for the beautiful and the exotic, a passion for travel and a taste for adventure." Since it was first launched back in 2009 with Cara Delevingne as its first model, the brand has continued to gain attention for its refined, minimalist pieces. With each item designed for daily wear, it's no surprise why DAISY has women from London and beyond clamboring for the chic accessories. Head over now to daisyjewellery.com to shop the essentials.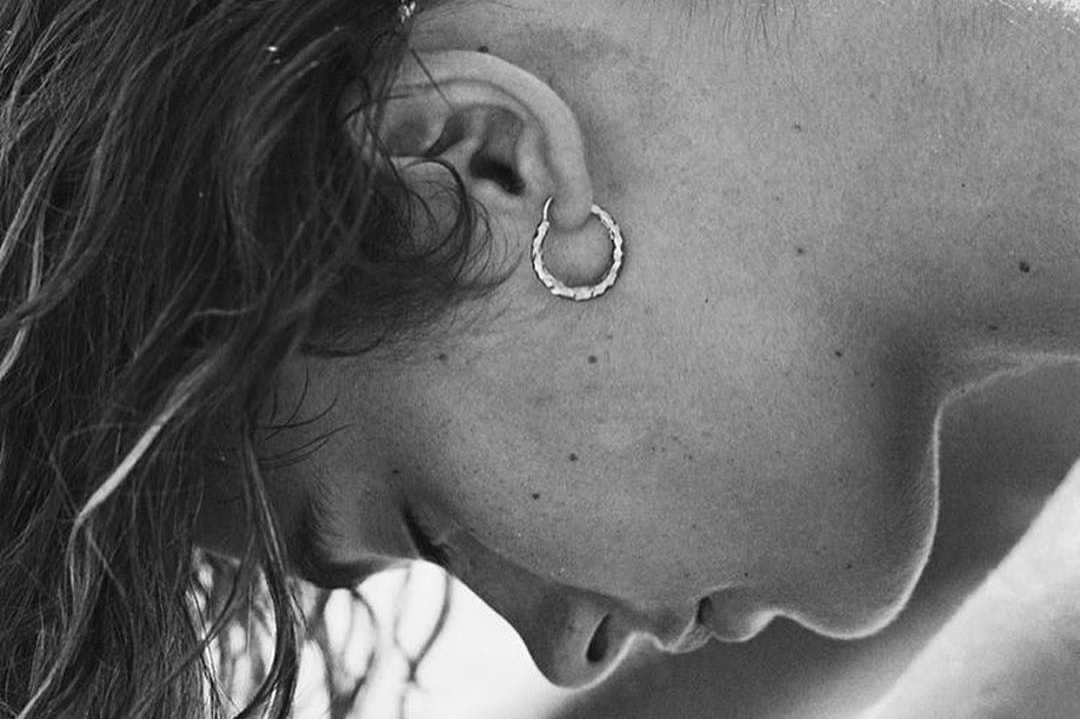 Founded by friends Fredrik Nathorst and Jacob Skragge, each piece in All Blues' beautiful lineup is handcrafted in Stockholm with recycled, locally sourced precious metals. Putting great care into interpreting the most profound stories through its jewelry, this brand is built on nothing less than pure heart and soul. Head over to allblues.se to browse through the brand's incredible lineup of bracelets, earrings and more.
Share this article