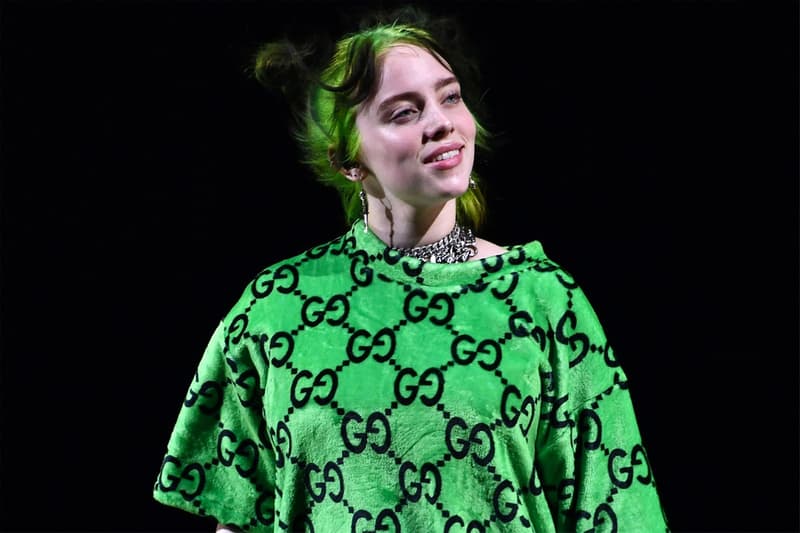 Fashion
Billie Eilish Calls Out 'NYLON Germany' for Featuring Her on its Cover Without Consent
"You're gonna make a picture of me shirtless? That's not real? At 17? And make it the cover?"
Billie Eilish Calls Out 'NYLON Germany' for Featuring Her on its Cover Without Consent
"You're gonna make a picture of me shirtless? That's not real? At 17? And make it the cover?"
While the musician recently revealed a collaboration with Bershka, Billie Eilish now takes to social media after NYLON Germany unveiled the cover for its latest issue, in which Eilish is pictured in an edited digital avatar version. Designed by Marcel C. Wilkens, it features the musician along with Internet star twins Lisa and Lena with no hair or clothes.
The initial post's caption read: "Billie Eilish is one of three cover stars for our new issue #8 on Digital Prodigies, dropping this Friday." According to the "bad guy" singer, her team was not informed about the cover at all:
"What the fuck is this shit.
1) I was never approached by 'NYLON' about this piece whatsoever. I did not know it was happening nor did anyone on my team.
2) This is not even a real picture of me. I had absolutely no creative input.
3) You're gonna make a picture of me shirtless? That's not real? At 17? And make it the cover???? Even if the picture was supposed to look like some robot version of me… I did not consent in any way.
4) ANNNDDD YOU'RE GONNA REMOVE ALL MY FUCKIN HAIR? Booooo to you."
Garnering around 30,000 likes in just the comment section, the publication quickly edited the post with an added caption, mentioning that it "was never [their] intention to create a look that is confusing or insulting to Billie Eilish," adding that they were only intending to "honor Billie's impact and her work by creating this avatar which is part of a cover series highlighting the power of digital prodigy artists."
Scroll down below to see the original post of NYLON Germany's latest cover. While you're here, read Billie Eilish's recent interview with V Magazine on slut-shaming and sleep paralysis.
Share this article