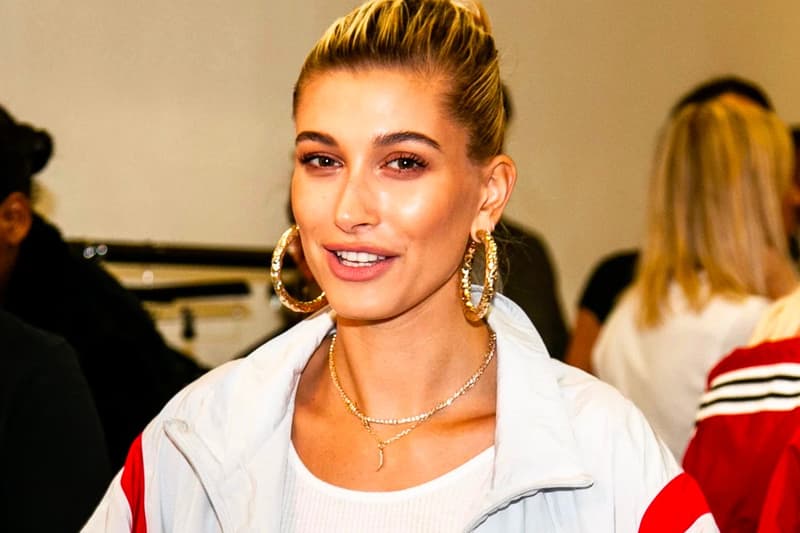 Beauty
UPDATE: Hailey Bieber Is Reportedly Having Issues With Her "Bieber Beauty" Trademark
Everything we know about the filing.
UPDATE: Hailey Bieber Is Reportedly Having Issues With Her "Bieber Beauty" Trademark
Everything we know about the filing.
UPDATE: Back in April, Hailey Bieber reportedly filed trademark paperwork for the term "Bieber Beauty." Now, according to The Blast Hailey's trademark application was rejected by the U.S. Patent & Trademark Office "because of a possible confusion with trademarks already owned by her husband, Justin Bieber."
Additionally, the trademark was officially refused due to its similarity to Justin's trademark since he also registered his name for products such as "cosmetics, fragrances, soaps, shampoos and lotions." The Blast reports that this trademark application was filed in 2003 but USPTO records reflect 2010. This means that the trademark was registered a year after the two reportedly met due to an introduction by Hailey's father, Stephen Baldwin.
It's important to note here that despite the issues she's currently experiencing, this doesn't mean she won't be receiving a beauty brand. Allure reports that the "Hailey Bieber trademark she applied for a month after marrying Justin and taking his last name doesn't include cosmetics among its goods and services — it's mostly apparel — so if they can't clear up the confusion with Bieber Beauty, that may be a viable option."
Stay tuned here as more news emerges on the "Bieber Beauty" trademark.
---
Just when you thought the Biebers were kicking back and enjoying the bliss of being newlyweds, Hailey Bieber will reportedly be joining the ever growing beauty industry. According to TMZ, Hailey's company has filed trademark paperwork for "Bieber Beauty." The site also shared that she has the intent to launch "a beauty and cosmetics products line under the brand name."
Most recently, the couple appeared on the cover of Vogue's March issue and Justin launched a Hong Kong pop-up of his fashion brand Drew House. If this filing proves to be true, Hailey would be joining a market that is valued at $532 million USD, as reported by Bloomberg.
To some, the newly minted "Bieber Beauty" filing is a rightful progression since Hailey is currently a brand ambassador for bareMinerals and has collaborated with ModelCo. on a line of makeup. Back in October, she filed to register "Hailey Bieber" with the purpose of launching a clothing line. TMZ's recent report points to the model's interest in having a diverse portfolio of businesses. At the moment, her net worth is valued at $2 million USD, according to Celebrity Net Worth.
Stay tuned here as more details emerge.
In case you missed it, find out what Glossier's $1 billion USD valuation means for the beauty company.
---
Share this article