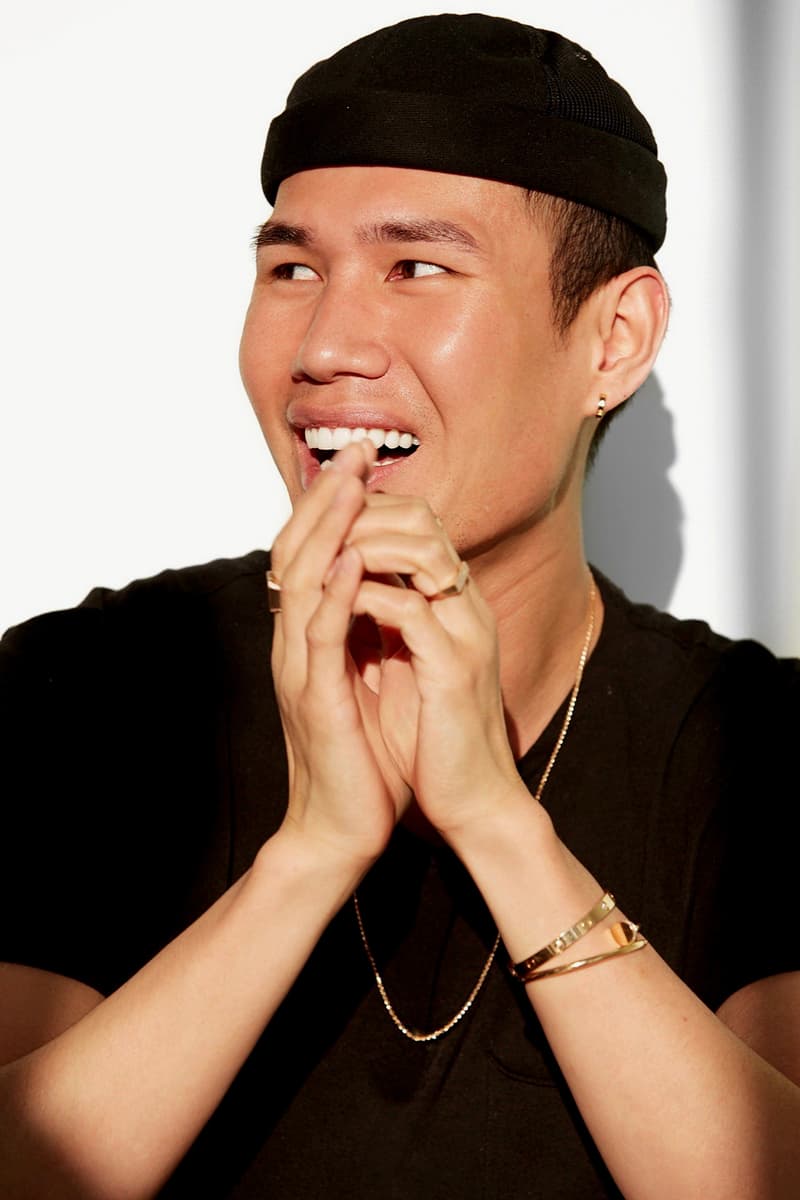 Patrick Ta Gives Us Tips for Glowing Skin & Keeping Makeup Fresh in the Summer Heat
Gigi Hadid, Ariana Grande and Camila Cabello's makeup artist spills his secrets.
Beauty
Patrick Ta Gives Us Tips for Glowing Skin & Keeping Makeup Fresh in the Summer Heat
Gigi Hadid, Ariana Grande and Camila Cabello's makeup artist spills his secrets.
In case you're unfamiliar with Patrick Ta, he is the celebrity makeup artist behind the beauty looks of Gigi Hadid, Ariana Grande, Camila Cabello and more. He's been open about his story, talking about how he was bullied in high school, closing down his first tanning and nail salon business and then moving to Los Angeles with barely any money in his pockets. From hitting the reset button on his career to becoming the go-to makeup artist for the stars of Hollywood and becoming an ambassador for La Mer, the come-up has been real for Patrick, and he's done it by mastering his craft. Now, to add to his list of accomplishments, Patrick Ta is Clarisonic's first-ever Consulting Makeup Artist.
We recently sat down with Patrick Ta to hear all his tips about making a name for yourself, glowing up and skincare. Continue reading for our full conversation.
You went from being a local makeup artist to doing makeup for celebrities. What is the biggest lesson you've learned in your career?
Honestly, to stay focused and never give up. if you have a client you want to work with, find a way to connect with them whether it's through Instagram or email.
You've mastered the art of glowy skin. How do you achieve this via a makeup look?
Thank you! I love glowy skin, and I love when a look comes together specifically on the red carpet when the body matches the glowy skin. I have used almost every glow product on the market but could never find something that was super easy. That's why I created the Patrick Ta Beauty "Major Glow" Collection. The highlighting mists are the perfect glow to the skin.
With summer in full swing, do you have any tips for beating the heat and helping makeup stay on throughout the day?
Putting powder where necessary. I usually only powder the T-zone and make sure to use a setting spray. I also love sending my clients off with a little touch-up kit with a sponge that has a tiny bit of powder on it that helps the makeup stay put a bit longer.
What does your personal daily skincare routine look like?
I start off with the Clarisonic Mia Smart with the Daily Radiance Brush Head to thoroughly cleanse my skin and then use the Exfoliating Brush Head to exfoliate. This combination gets my skin super clean and ready for the day. I then use the La Mer Renewal Oil, the La Mer Moisturizing Soft Cream and the La Mer Eye Concentrate.
Can you run through the different functions and brush heads for the Clarisonic Mia Smart and how it can be incorporated into skincare and makeup routines?
The Daily Radiance Brush Head is my favorite for cleansing. It leaves skin feeling clean and balanced and cleanses better than makeup wipes. The Sonic Exfoliating Brush Head is great for priming the face for makeup. It gets helps to eliminate rough, dry spots and leaves skin glowing. The Sonic Awakening Eye Massager is perfect for de-puffing tired eyes after applying eye cream. You can even put it in the fridge for an added cooling effect.
I love to use the Firming Massage Head on clients to help further define chin contours and make skin feel firmer. The Sonic Foundation Brush is a must-have in my kit. It blends foundation, contour, blush and highlighter — you name it — in just 60 seconds. The final look is perfect, even coverage with that flawless, airbrushed look everyone loves.
If you could only give one skincare tip, what would it be?
Never forget to do the same skincare routine morning and night. With the Clarisonic Mia Smart, it's gentle enough to use two times a day. It will change your skin's life.
---
Share this article