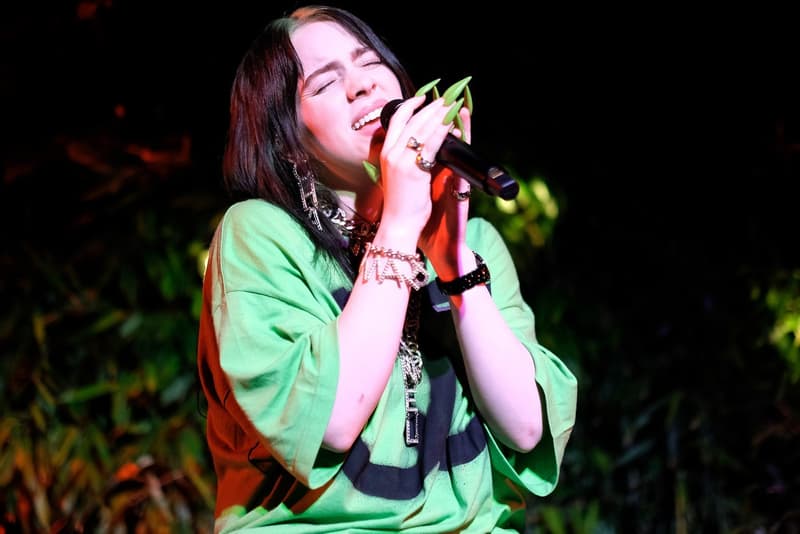 Culture
Billie Eilish, Ariana Grande, Lady Gaga and More Celebrities Are Supporting Planned Parenthood's New Campaign
#BansOffMyBody
Billie Eilish, Ariana Grande, Lady Gaga and More Celebrities Are Supporting Planned Parenthood's New Campaign
#BansOffMyBody
While Miley Cyrus and Marc Jacobs have shown their support in the past for the organization by creating a collaborative hoodie, more celebrities have endorsed a new campaign in support of Planned Parenthood. A letter supporting the initiative titled #BansOffMyBody reads: "Freedom is at the foundation of music. Access to sexual and reproductive health care is about that same freedom. Because no one is free unless they control their own body."
Almost 140 celebrities signed this letter, including Ariana Grande, Billie Eilish, Lady Gaga, Lizzo, Bon Iver, John Legend, Dua Lipa, Troye Sivan, Hayley Kiyoko, Megan Thee Stallion and more, urging the public to go against bans on legal abortion. Planned Parenthood will also be working with music festivals to spread the awareness of anti-abortion measures that were previously passed in several states.
The group's president Alexis McGill Johnson announced in a statement:
"Planned Parenthood is grateful to these artists for using their incredible platforms to declare that our bodies are our own — if they are not, we can never be truly free or equal. With their help, Planned Parenthood and our supporters will keep fighting to ensure that our patients — and people across the country — can still access reproductive and sexual health care, no matter what."
"bad guy" singer Billie Eilish added:
"I'm proud to be standing up for Planned Parenthood as they fight for fair and equal access to reproductive rights. We cannot live freely and move fully in the world when our basic right to access the reproductive health care we need is under attack. Every person deserves the right to control their body, their life, and their future."
Take a look at the #BansOffMyBody campaign below, and visit Planned Parenthood's website to sign the petition yourself.
---
Share this article