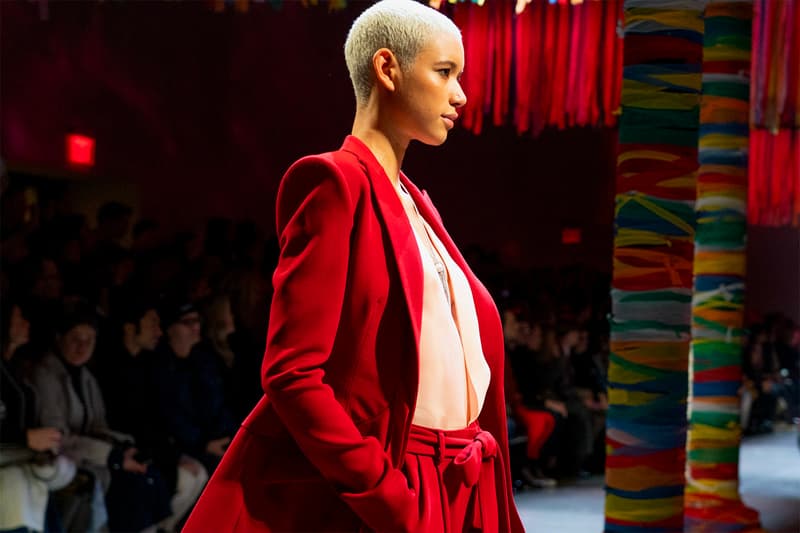 Fashion
Prabal Gurung Pulls Its NYFW Show From Hudson Yards, Followed by rag & bone
The owner of Hudson Yards recently hosted a fundraiser for Donald Trump.
Prabal Gurung Pulls Its NYFW Show From Hudson Yards, Followed by rag & bone
The owner of Hudson Yards recently hosted a fundraiser for Donald Trump.
According to WWD, designer brands rag & bone and Prabal Gurung have pulled out its New York Fashion Week Shows from The Shed at Hudson Yards. Prabal Gurung initially announced the change on social media last Thursday followed by rag & bone who confirmed that it will be switching venues due to the backlash against real estate developer Stephen Ross.
Ross' Related Cos. – the company behind Hudson Yards, SoulCycle and Equinox – hosted a fundraiser for President Donald Trump at his Hamptons home on August 9, with tickets that went up to $250,000 USD each. After news broke out, Gurung took to his Twitter account expressing his anger towards Ross' support for the U.S. president.
Designers like Humberto Leon and Dana Lorenz have also expressed their outrage towards the matter where Lorenz "posted a formal letter to CFDA chairman Tom Ford and chief executive officer Steven Kolb on her Instagram account, canceling her membership to the organization." Equinox and SoulCycle have also released statements on cutting ties with the real estate developer, confirming that they had nothing to do with the fundraiser and that its company profits have not been used to fund politicians. Take a look at the statements and letters linked below for more details.
In other fashion-related news, Anna Wintour has received a new promotion at Condé Nast.
7/10: My goal here is to start a dialogue and maybe, hopefully, change some minds.
I was previously in conversation with Hudson Yards' The Vessel as the venue for my brand's upcoming 10 year show during NYFW. When I heard about this fundraiser, I chose to pull my participation.

— Prabal Gurung (@prabalgurung) 7 August 2019
A note from our CEO pic.twitter.com/UwxBWR76B0

— SoulCycle (@soulcycle) 7 August 2019
— Equinox (@Equinox) 7 August 2019
Share this article