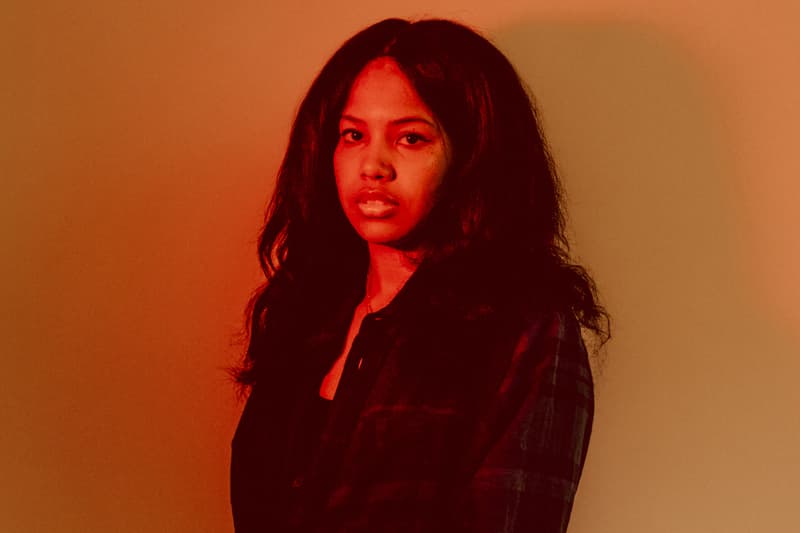 BAEwatch: Baby Rose
Get to know the 'To Myself' singer.
If you've ever listened to Baby Rose's music, you've probably been captivated by her magnetic voice. The rising singer with roots in Fayetteville, North Carolina, and Atlanta has the type of voice that you don't forget. 2019 has been one hell of a year for the singer-songwriter-producer — she opened for Ari Lennox's tour which recently wrapped and also released her debut album To Myself. The 10-track project was her introduction to the mainstream, and it presented what makes her stand out from the slew of R&B singers taking up space in the genre today.
Baby Rose gathered quite a bit of notoriety after appearing on J. Cole's Revenge Of The Dreamers III album and Big K.R.I.T.'s 2019 album K.R.I.T. IZ HERE. It's not lost on us that her raspy voice is reminiscent of Nina Simone and Amy Winehouse, especially since she shared with us that she's inspired by both.
The introduction track on her first full-length project, "Sold Out," prepares listeners for the emotionally riveting ride that makes To Myself one of the most unique albums to drop this year. Her range is presented expertly on this track and is fused perfectly with an easygoing beat. Additional standout songs from this album include "Ragrets," "In Your Arms" and "Show You," a personal favorite of hers.
Thematically, the album addresses heartbreak, difficult memories and regret. These notions are expressed on a deep level and by the end of the compilation, it doesn't appear that Baby Rose has figured things out. In our latest BAEwatch feature, she notes that she wanted to close out the album this way because it felt right. In her opinion, her voice and her take on her current emotions are pieces of what keeps her going.
We recently sat down with Baby Rose and chatted about her inspirations, and why it was important for her to release an honest debut album. Keep reading below for our exclusive interview with the singer.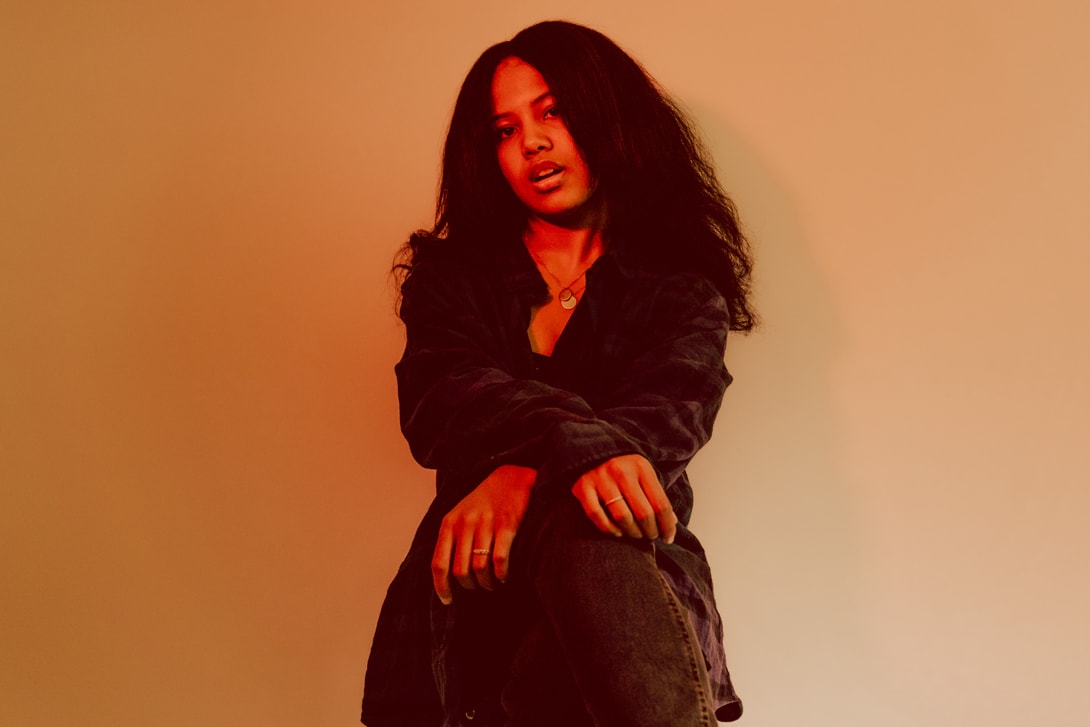 Can you break down what your experiences were like growing up?
I grew up in D.C. and I moved to Fayetteville, North Carolina when I was 11 and then moved to Atlanta when I was 18. All my family is there [in Northeast D.C.] and they're very lively. So they're all there when we moved to Fayetteville, there was no one there. It was like a slowing down thing that occurred, it felt like southern isolation. It put things into perspective for me, and it allowed me to find who I was an individual, in North Carolina.
Did it shape you into the artist you are today?
There was always music in the house at an early age. My dad listened to jazz and my mom listened to hip-hop, so that was dope. And my mom also managed a hip-hop artist when I was younger, so I would see producers in my living room. I had a taste for it and when I was nine, my uncle gave me a piano that he was ordered to clean out because he had a trucking business, and that's when that started my musical journey.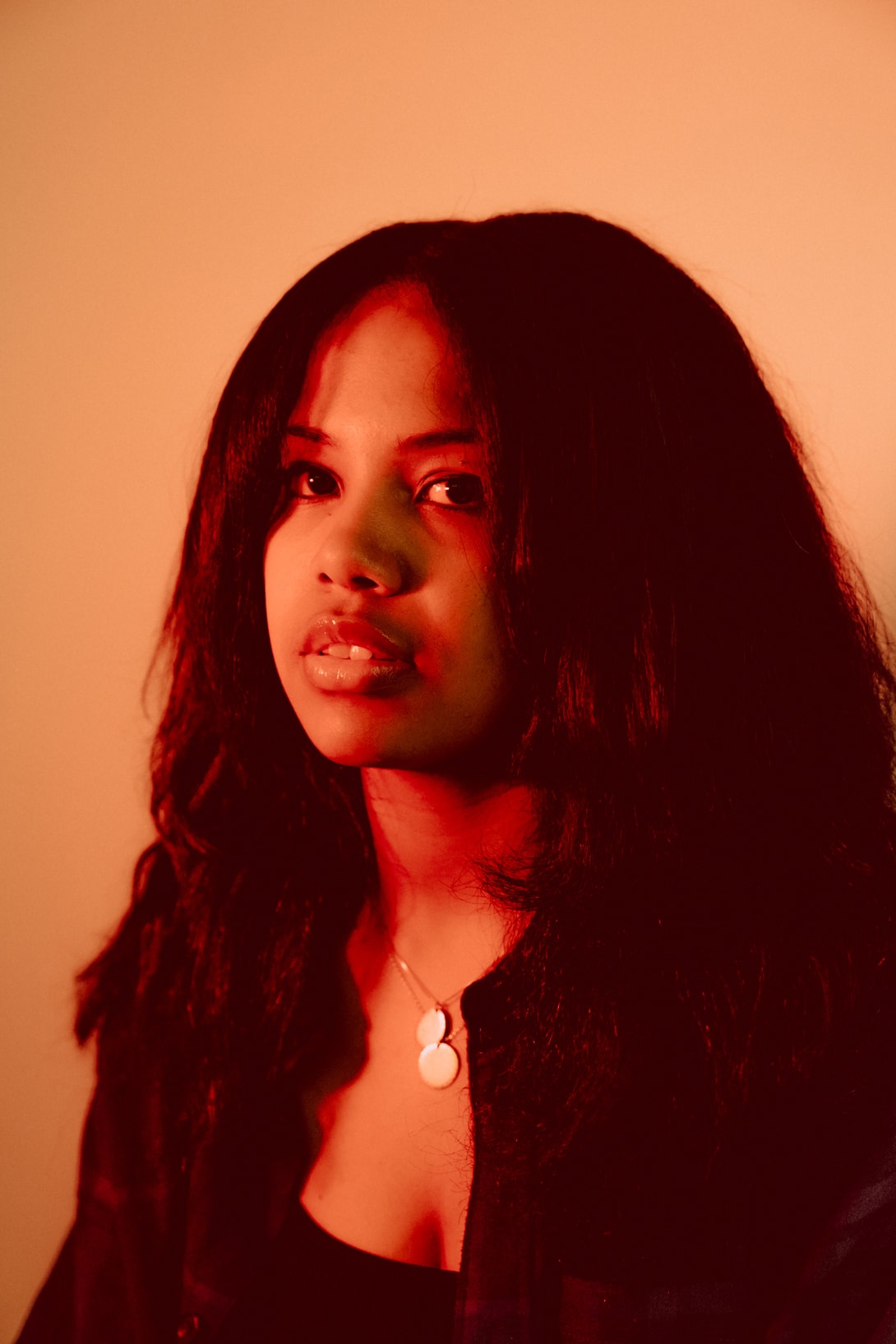 What music did you grow up listening to that left a lasting impact on you?
I loved all the genres I was listening to. It broadened my palette. I was never married to any type of genre that I loved specifically early on. So my iPod would just be filled with different sh*t like Currensy, Nina Simone, Donny Hathaway, Sam Cooke [and] Roy Ayers.
Layer by layer it gets hard to face things and deal with your identity. I wouldn't even say that, that's a label thing, I'd say that it's a people thing. For a long time, I didn't like the way I sing because I wanted to fit into a mold that I knew I could never fit. But the moment I stopped and stepped into who I was, it was lit.
Can you talk a bit about how you got your start in the music industry?
I was 13 when I started recording music. I consider the years of 13 through 18 pivotal development as an artist, I always was more soulful and deeper. But I was so young and it didn't make sense to my manager at the time, and so I became a more versatile artist by trying out different genres and trying to fit in those spaces.
I think when I started taking myself seriously as an artist was when my mom had cancer. At that point, I had kind of given up pursuing music in a serious way because there were a lot of doors shut in my face. But when I almost lost her, it opened my eyes and I just decided at that moment that I wasn't going to do any music that didn't feel true to me.
I think [record] label aside that people struggle with being true to themselves or falling into what that may mean. Layer by layer it gets hard to face things and deal with your identity. I wouldn't even say that, that's a label thing, I'd say that it's a people thing. For a long time, I didn't like the way I sing because I wanted to fit into a mold that I knew I could never fit. But the moment I stopped and stepped into who I was, it was lit.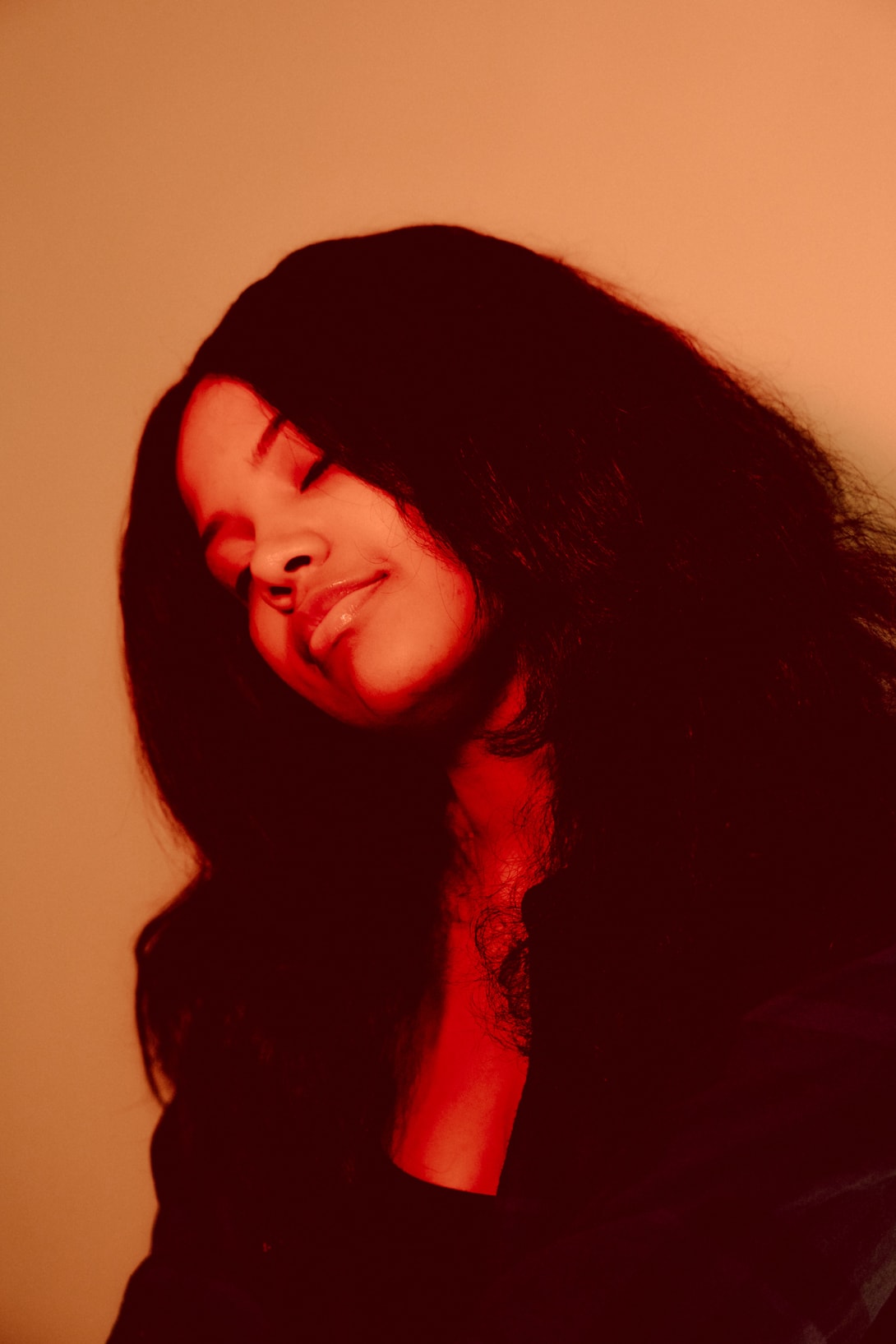 What was the first song you ever wrote? Or a song you wrote recently that you love?
The album that I just released. All the songs are special to me in their own way. I produced "In Your Arms" all the way through. I'm glad that it fits in the grand scheme of the album.
How did you cultivate such a unique voice?
I've always loved my voice, I thought it was cool, but I was bullied and in middle school it was brutal. [During] high school, it became cool like, "Oh, this is nice." As a singer, listening to my voice change as an artist, like getting stronger or wider, it was a weird phase from 16 to 21 when I was trying to figure out or reconfigure how I sing. I had to remind myself and lean on the women that inspire me, like Janis Joplin, Amy Winehouse and Nina [Simone]. These [few] really had stories to tell and they used their music as an instrument. Their writing came first and their voices carry. I always put the words first, I always listen to what people are saying.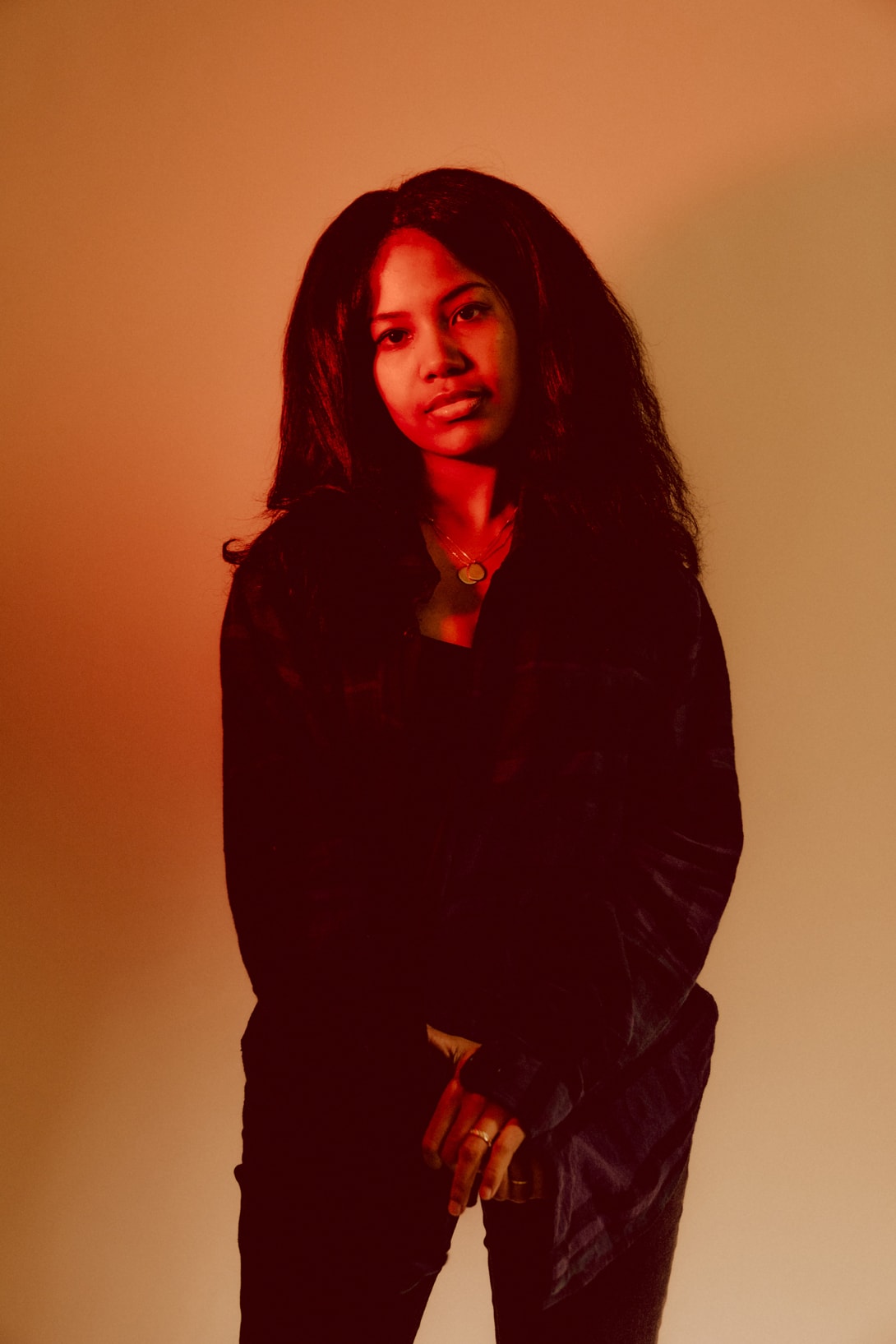 Where did you look to for inspiration for your debut album To Myself?
The whole album itself was about a breakup. That's where my inspiration came from. It was happening in real-time so it was very easy to write and sing and push it out.
Do you have any favorite tracks off this project that show us who you are as an artist?
"Show You," I recorded that at Revival at The Complex [in LA]. But that's Earth, Wind and Fire's old studio, that was one of the first songs I actually had done on the album. That was my reference for what I was trying to go for. It's the last song on the album, it doesn't resolve the album. For me, it was intentional to still be at a place of being done [like the] relationship but I'm still not over it. I still have flashbacks and memories.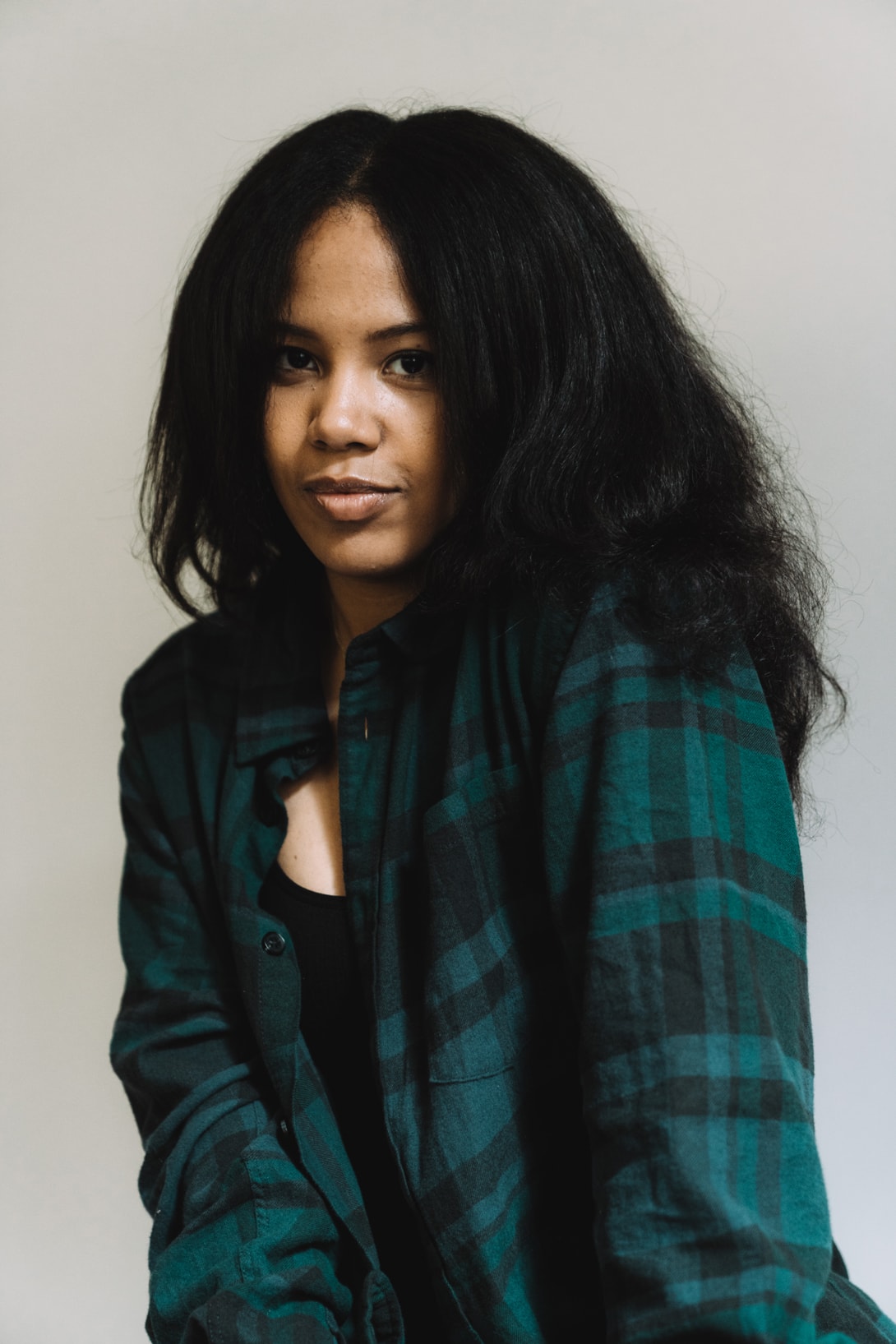 Thematically your album tells a story of love and heartbreak, why was it important for you to tell this story?
I wanted to be authentic to who I am. Whether that's a life space or the world and how it's changing every day. Or whether I'm in the middle of a break-up. I'm a very present person, so I wanted that to show through my music. In the past, I tended to write from the points of views of those around me of friends of experiences I hadn't gone through. It's just a moment where I wanted my art to reflect my life.
What was it like touring with Ari Lennox and experiencing the Revenge Of The Dreamers III recording sessions?
The Revenge Of The Dreamers sessions were incredible, that energy was insane. Ari's tour was amazing. Being on the road independently, there were highs and lows, I'm not going to lie. But every night that I was on tour that I got to perform, it made it worth it. Ari's an amazing soul and her whole squad was like family.
As you continue to grow in your music career, what are you hoping to accomplish?
I just want to be able to perform around the world and achieve a lot of success for my family and I. I'll put it like this, most of the people that I admire have incredible catalogs of music that they wrote and produced. But they lived in a time that they were taken advantage of and died broke. What I hope to build as a legacy is not only incredible music and a catalog and whatever God brings to me and sees for me, but also open that door.
Share this article