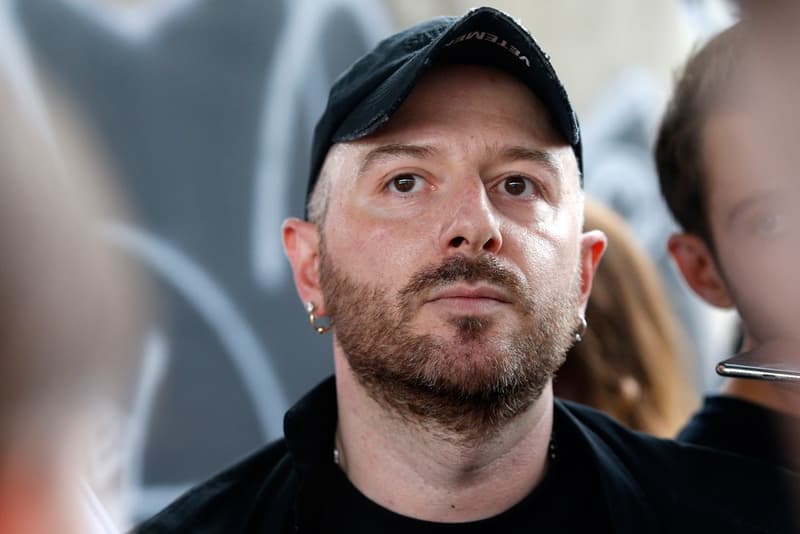 Fashion
Demna Gvasalia Has Announced His Departure From Vetements
What does this mean for the disruptive fashion label?
Demna Gvasalia Has Announced His Departure From Vetements
What does this mean for the disruptive fashion label?
Demna Gvasalia, the disruptive Georgian designer who co-founded Zurich-based Vetements with his brother Guram five years ago has announced his exit from the brand. Sharing the news first with WWD, Head Designer Demna revealed that his departure will allow him to "pursue new ventures" and it appears he will continue his role as Creative Director at Balenciaga, whose own SS20 show will take place later this month during Paris Fashion Week.
In his official statement, Demna shared:
"I started Vetements because I was bored of fashion and against all odds fashion did change once and forever since Vetements appeared and it also opened a new door for so many. So I feel that I have accomplished my mission of a conceptualist and design innovator at this exceptional brand and Vetements has matured into a company that can evolve its creative heritage into a new chapter on its own."
Commenting on his brother's decision to leave, Guram, the CEO of Vetements stated:
"Vetements has always been a collective of creative minds. We will continue to push the boundaries even further, respecting codes and the authentic values of the brand, and keep on supporting honest creativity and genuine talent. What Demna has accomplished over the past few years represents a key chapter in the story of Vetements. We are very grateful to Demna for having contributed to the great momentum of the house."
Stay tuned for more developments on the changes at Vetements and let us know in the comments below who you think may be poised to take over the helm at this unorthodox fashion house.
In related news, have you seen Vetements' $990 USD teddy bear slippers?
Share this article