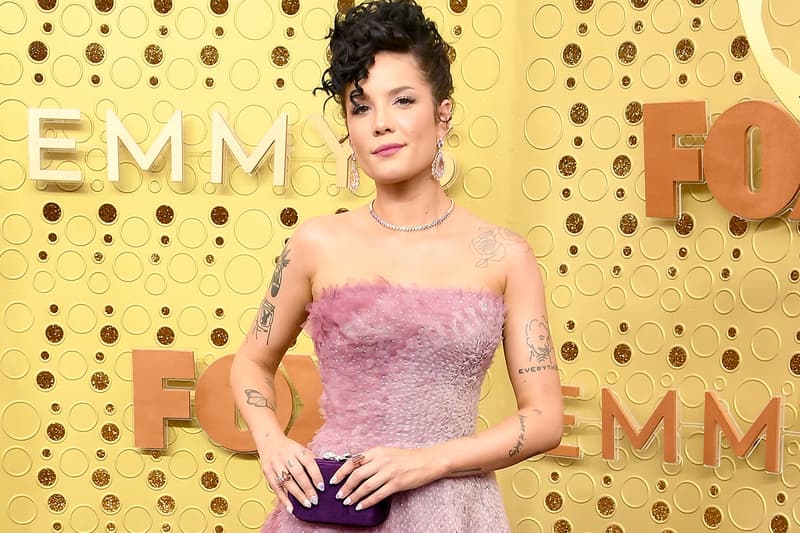 Halsey's Hairstylist Walks Us Through Her Chic 2019 Emmys Look
Curled and snatched.
This year, singer and songwriter Halsey had the honor of performing a piano rendition of the classic song "Time After Time" for the 71st Primetime Emmy Awards' In Memoriam tribute segment. Prior to the show, celebrities served stunning looks at the red carpet.
Halsey was spotted looking like a real-life princess in her pink and purple ombre Rami Kadi Couture Fall/Winter 2020 gown along with a chic updo by celebrity hairstylist Florido. Thanks to Joico's products, the singer was able to show off and rock her natural curls.
We speak with Florido who walks us through the process of what it was like working with the singer and the inspiration behind her gorgeous look which you can read below.
In case you missed it, here's the full list of all the 2019 Emmy Awards winners.
What can you tell us about your look? Tell us about the performance, is she nervous about this? Did the look weigh in the type of performance?
These days we like working with our natural texture. For the Emmys, after seeing the beautiful dresses, we opted to go with something a little more refined, chic, and fun.
What's it like working with Halsey?
I truly enjoy working with Halsey, she's super creative and always pushing the boundaries. She's always changing it up, and that makes it fun to me as a hairstylist.
What is the inspiration behind Halsey's 2019 Emmys hairstyle?
Natural elegance was our inspiration for this look.
How did you harmonize the hairstyle with her makeup and overall look?
We have a group chat where we all collectively come up with ideas and inspiration.
What did you use to prep her hair?
I used some incredible Joico products to complete the look; I prepped the hair with Joico's All Defy Damage which is a great heat protectant for all the hot tools I used.
Can you walk us through the hairstyle and the textures that play into its concept?
I wanted to play with her beautiful natural texture for today. Curled and snatched that hair up and called it a day.
Share this article