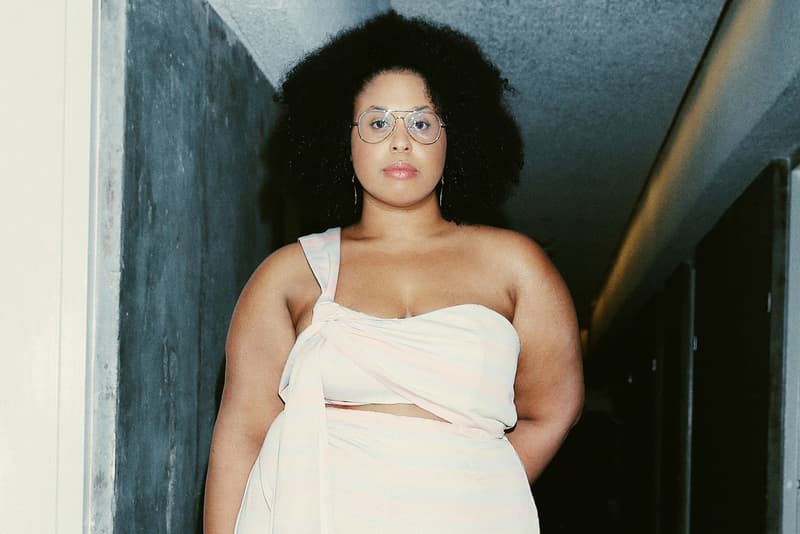 Tech
Jasmyn Lawson on Her Tech Journey & How She Landed a Job at Netflix
The former GIPHY Culture Editor details her creative career path.
Jasmyn Lawson on Her Tech Journey & How She Landed a Job at Netflix
The former GIPHY Culture Editor details her creative career path.
Netflix has been experiencing immense growth over the past few years. Thanks to its movies, original series and ability to move forward uniquely in the digital age, it's become somewhat of a tech giant. In the black community, Strong Black Lead has grown tremendously into a platform that champions black talent while consistently pushing black films and shows. On a larger scale, this team is also responsible for ad campaigns, social media management and an assortment of creative projects at Netflix.
In the latest installment of our "How Did You Land That Job" series, we've interviewed Jasmyn Lawson, a Brand Manager at Netflix's Strong Black Lead. Originally hailing from Michigan, Lawson previously held roles at Showtime and GIPHY before she took her talents to the streaming platform. She shared with us that her time at her alma mater Spelman College was instrumental in her laser-focused commitment to culture in media. At Spelman, she studied theater and minored in film studies.
After graduating college, she moved to New York City to participate in NBCUniversal's Page Program which granted her the opportunity to rotate within the company; it was a yearlong program. She then realized after not finding a particular niche at NBC that she had an innate love for digital media and this led her to Showtime where she worked on their e-commerce team. This position led to a quick transition over to an agency in NYC where she focused on social marketing in digital for TV networks with clients like HBO, Hulu and Cinemax. She notes here that agency life began to grow tiring and despite loving pop culture, she wasn't sure how long she'd last on this side of the business.
One day which might seem like a stroke of luck, GIPHY came to her agency to do a presentation and she was blown away. This ultimately led to an unsuccessful interview but, after consistently interviewing she landed a Tag Editor role at GIPHY and was then promoted to the tech company's Culture Editor. Both of these positions would create the basis of her current role at Netflix where she works every day on pushing the culture forward.
Read our interview below for an in-depth look at Jasmyn's career journey, what drives her and what she believes is her calling.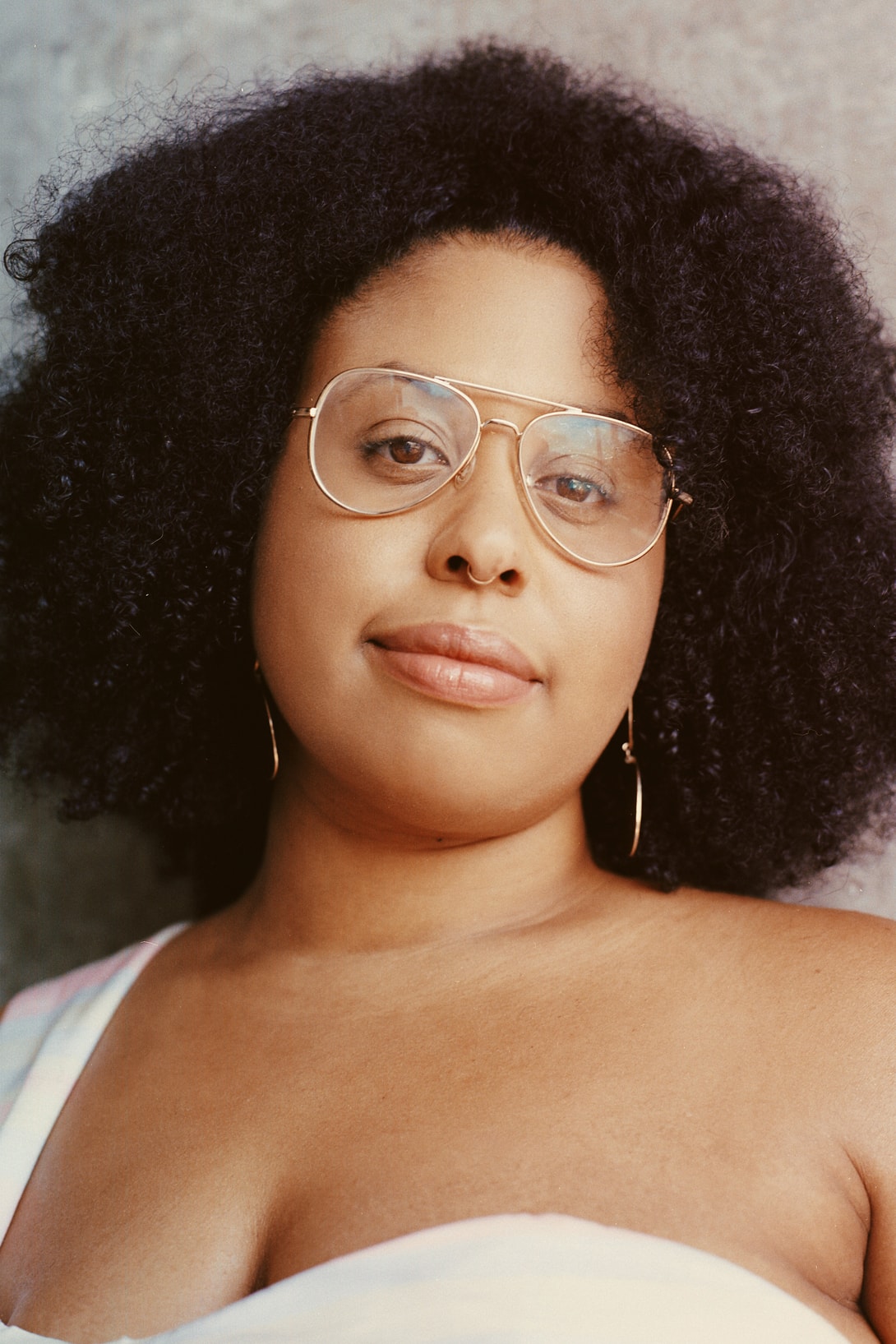 Can you break down how your time at Spelman was instrumental in carving out your own path as a creator?
If I'm being completely honest, Spelman is a small liberal arts college with about 2,500 students. The amount of majors and things you're able to study is very broad. There was no television or communications type of program. So I feel like anyone today who went to Spelman understands exactly the struggle with access to the industry.
It was hard, most of my friends were psychology or biology majors or pre-law. There were clear paths for them to succeed, like mentorship options or pre-law summers. It was such a struggle, I ended up being a theater major but I had no desire to act. I knew that I wanted to work in television in some form or fashion.
Did the fact that the opportunities weren't there force you to be more creative in making things happen?
To me in the end, Spelman for me was the best decision I ever made as a black woman. That shows up in everything that I do, whether that is in the workspace or life. I really built an understanding of my black womanhood [there], who I wanted to be in this world and the things I wanted to stand for. How I wanted to show up in these spaces really implemented that black women deserve to be in rooms, to be leaders and show up and own space.
When I think about Spelman College, I'm getting a vision in my mind, it's not an oasis, but the freeness that you feel in a way. I saw myself in everyone that was around me and we're all very different. It helped me value black women in a way that I wasn't equipped to as a young girl. We're so unique, we're so different, we're not monolithic. We're so capable of being everywhere whether it is on Wall Street or being in entertainment. In general, it put me in a place to really look at everyone around me, even myself and figure out what I really stand for and care about.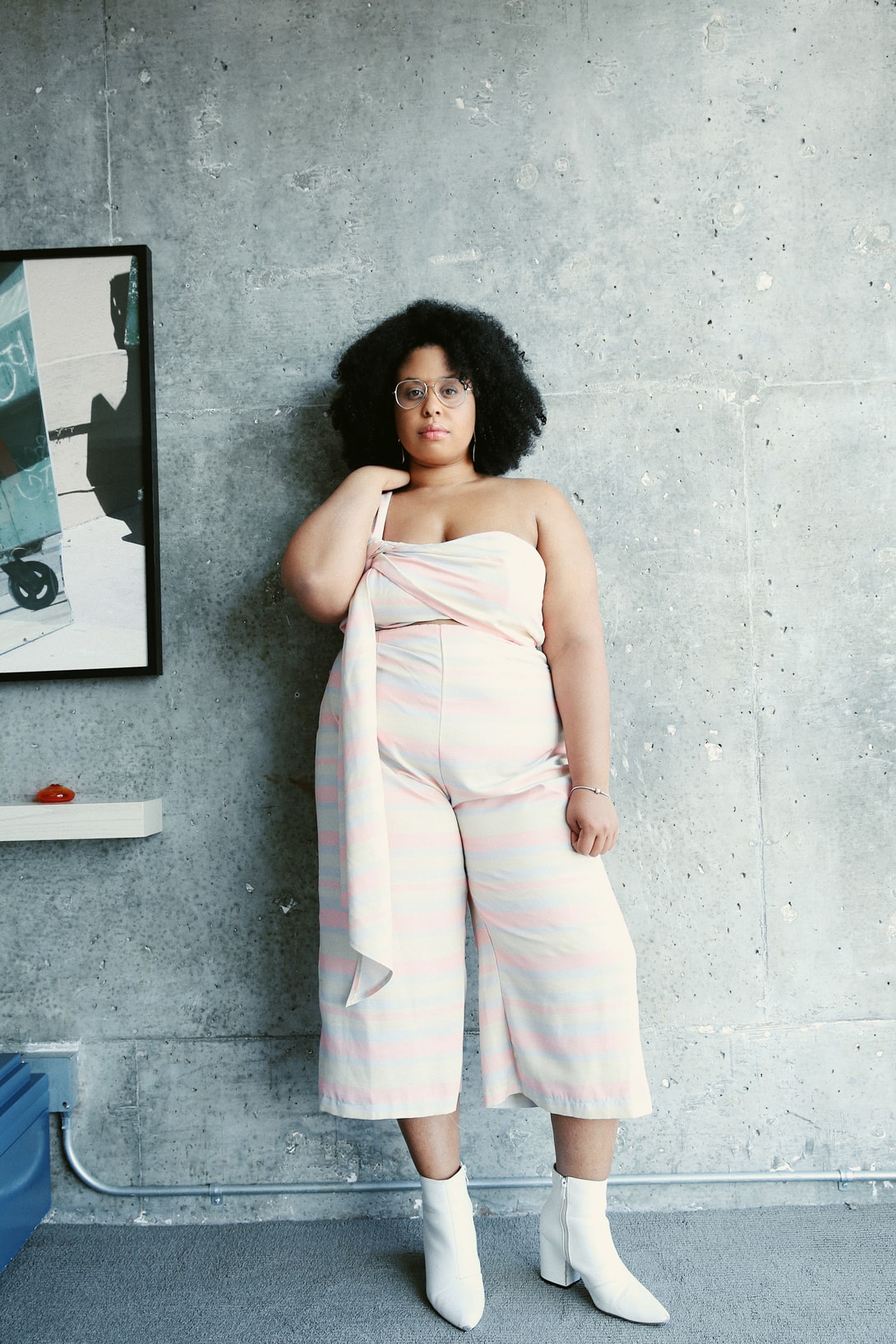 What roles have you held in the past that prepared you for your current role at Netflix?
I feel like almost every job that I've had helped me. I don't know where I've gotten this advice, but when I was in college and I was interning, a lot of the [reason] for interning was to get a job. But also to find out what you don't like. I had internships in college where I was like, "I hate this and I don't ever want to do this again but I'm glad I did this." It really showed me what I do not want to do or where I don't want to spend my time.
I remember being on actual physical sets I thought I really wanted to be a part of for filmmaking. When I was 19, on set at 3 a.m. and I was tired, that made me think about how there are other parts of the business like working for a network versus working for a production company.
Then I had the opportunity to work for Cartoon Network and go into an office every day and be a part of a team. I still really value the team that I had there. They didn't make me feel like an intern, they made me feel like a valuable resource for the team. To the point where they hired me, right when I finished college. So I had to make a decision to postpone the Page Program so that I could work full time. That was really exciting. That set the foundation for the future of where we currently are in television and media.
Images are so important and they're so powerful. I don't think they get enough credit. The things that you see on your Instagram feed and social media are just as important as what you see on your television.
During your time here in New York, what was it like working in culture at GIPHY?
GIPHY was a clear turning point in my career. I didn't end up getting the social media manager job at GIPHY, I ended up getting the title Tag Editor. I would tag the library of gifs and make sure that they were better in terms of search results so that people were able to find stuff. I'd say maybe about a month into the job I was realizing that it was very basic work to me and it wasn't very challenging to me. So I started taking on more side projects and I was really focusing on making things easier to find on the platform.
To me it was important that with certain terms like "happy" and "I love you," that I saw myself. I wanted to be sure that black women had representation in terms of identities, skin tones and bodies. Then I extended it from black women to the Latina community to the Asian community and then I would hone in on special projects surrounding things that were culturally relevant, whether that was something like Juneteenth or Black History Month or Women's History Month.
Echoing back to Spelman and being someone that studied film and looked at film from a scholarly perspective, I spent a lot of time thinking about images. Images are so important and they're so powerful. I don't think they get enough credit. The things that you see on your Instagram feed and social media are just as important as what you see on your television. When we talk about diversity and we talk about intersectionality that needs to be extended to all of our images. So I tried to supply that need specifically at GIPHY. I kept doing it so often that I said I wanted it to be my full-time job. I'm going to fight for this title and I was really committed to doing this work. I'm really happy about the work I was able to do at that company.
Would you note this period of your career as a major learning experience, if so how?
The way that I thought about myself and my work I think, is what has led to the many successes that I'm able to do at my current job and really having an entrepreneurial spirit. [My background at Spelman] aided me with real confidence in my ability to do great work and being really committed to the fact that my ideas matter and have impact. What shows up in the work that I do now with Strong Black Lead is that I'm able to really have this confidence that the work that I'm doing is going to have an impact and an innate value.
The work that I was doing at GIPHY didn't have any intentions for it to draw attention especially to myself. But I knew that in some form or fashion that it was going to be impactful to somebody. It would be so great when I would see on my Twitter feed things that I had or people on my team had made.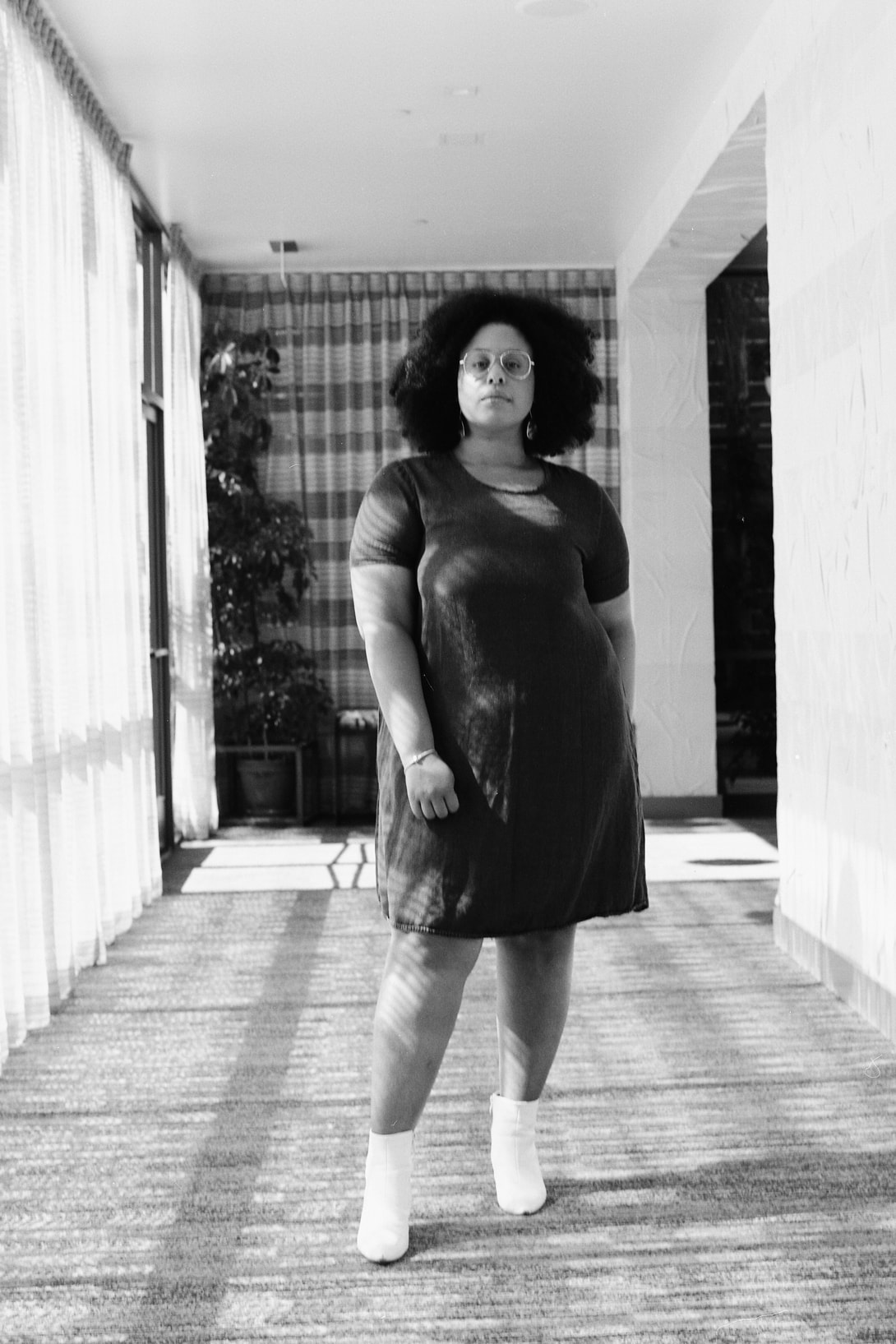 How exactly did you land your editorial role at Netflix?
I'm a Brand Manager on our Branded Editorial team at Netflix. Netflix actually reached out to me a few times, the first time was the summer of 2017. I was really shocked that someone from Netflix thought that anything I was doing was remotely cool. So I took the interview [and] it went really well but then I had a death in my family. Also, this was a year into my role at GIPHY and I had just gotten promoted as the Culture Editor. At GIPHY, I thought I was doing really cool work, I loved my team and I was like: "Why would I move to LA?" So I just declined to move forward with the interview process but said 'let's keep in touch.'
Then three months later, they reached out again and I was like "I'm not moving to LA." I had been in New York at that point for maybe about four years. By the time you make it in New York, you feel like you're making enough money to not be broke every day and you can actually feed yourself. I had a number of friends who felt like family so New York felt like home. A new start was very scary to me. I let Netflix know that unless something comes to New York, I didn't think it was the right fit for me and that I didn't want to waste their time with the interview process.
Months after that Netflix followed me on Twitter and I tweeted about that, then a recruiter reached out again saying they liked my tweet. [They also] wanted to know if I'd be willing to talk again, their director over Branded Social in the U.S. wanted to interview me. I hadn't known that the director at the time, Maya [Banks] is a wonderful black woman who worked for Oprah for ten years with an extensive background in marketing. She's an avid reader of Fast Company, who did a profile on GIPHY and I was a part of that profile. So, she saw my picture and my title and said she thought that was who they wanted. At the time Strong Black Lead wasn't a thing, but the editorial team was something they were trying to build out. They wanted to do something specifically for the black audience.
I spoke with Maya and I literally tell people all the time after having a conversation with her it's a true testament to being a position where I knew a black woman was going to be my boss or a leader. She spoke about what she wanted it to be. It's crazy what the team has grown into since that conversation two years ago. From the moment we hung up, I knew that my life was about to change and that I probably was going to have to move to LA. Within two weeks I found out I had the job.
What does your day-to-day look like for you in the office?
It's a lot of meetings, a lot of emails. There's no real day-to-day, there's just constant projects. There's a consistency of me working with the Strong Black Lead team and internally there are a few executives here that cover a gamut of things for us. Strong Black Lead has really grown working on making sure we have content for all our titles. Currently, we're in the midst of supporting When They See Us and She's Gotta Have It. We're working with Dear White People to gear up for their season premiere. I literally was just in New York last weekend. I had to shoot Janet Mock and turn that video over within two days. At any moment I could be doing anything in that nature that isn't necessarily related to our titles or I could be working with the black content creators that work here at Netflix.
Our daily touchpoints are social media, like our Instagram and Twitter accounts. We also launched a podcast back in February, Strong Black Legends with Tracy Clayton from Another Round. Hopefully, we'll be coming back this year or next year. We're working on another iteration of our Strong Black Lead podcast, event series and more.
We're dealing with micro-aggressions on a daily basis, or our freedoms are being taken away or we're being killed. That drives me in a way that I want to be sure that I'm adding to our culture and providing to as many people especially black women with opportunities to tell our stories and be uplifted.
So far what has been the proudest project or rollout you've worked on?
[Probably] the podcast. I'm really happy with it being a touchpoint in a way that we're really reaching the audience and telling these stories of Hollywood legends that I think we should be talking about and hearing their stories. I still to this day talk about our Jason Weaver episode and how important it is to acknowledge the greatness that is Jason Weaver. I'm happy that we were able to accomplish that.
Of course everyone also goes back to the "Great Day in Hollywood," [ad] that was during my first three to four months working here. That was probably one of the best moments to really show the breadth and landscape of our black content and our black creators. To have everyone there in one day to shoot that commercial for that spot during the BET Awards was tremendous. On another scale, working to bring back our classic black films to Netflix. [For example] B.A.P.S. was the first one. Also Beyoncé's Homecoming and [Ava DuVernay's project] When They See Us.
Do you believe that storytelling and creating opportunities for black creators is your calling?
I do actually. I spoke about this with my friends. I'd like to be the next Lena Waithe. I really love the way that she's adamant about putting other people on and get opportunities. I'm passionate about that as well. I unselfishly and innately care so much about our culture and black women.
I was listening to Beyoncé's Homecoming this morning to the song "Don't Hurt Yourself" and the sample featuring Malcolm X's speech where he says 'the most disrespected person in America is the black woman.' I feel that so hard in my body sometimes. If you think about the way society works and if we're really free and also in regards of reparations. Just the way that black people are thriving and the way that people love us, there's still a very clear level of success that we should be at, that we haven't quite met.
We're dealing with micro-aggressions on a daily basis, or our freedoms are being taken away or we're being killed. That drives me in a way that I want to be sure that I'm adding to our culture and providing to as many people especially black women with opportunities to tell our stories and be uplifted.
What has been the best piece of advice you've ever received?
I think about a professor I had in college. He was the leader of our theater department. "Take your work seriously, don't take yourself seriously." For me that has always been something I try to anchor myself in. Especially as you have more success it's important to humble yourself and really center yourself around the work.
Photographer

Juan Veloz
Location

The Line La
Producer

Robyn Mowatt