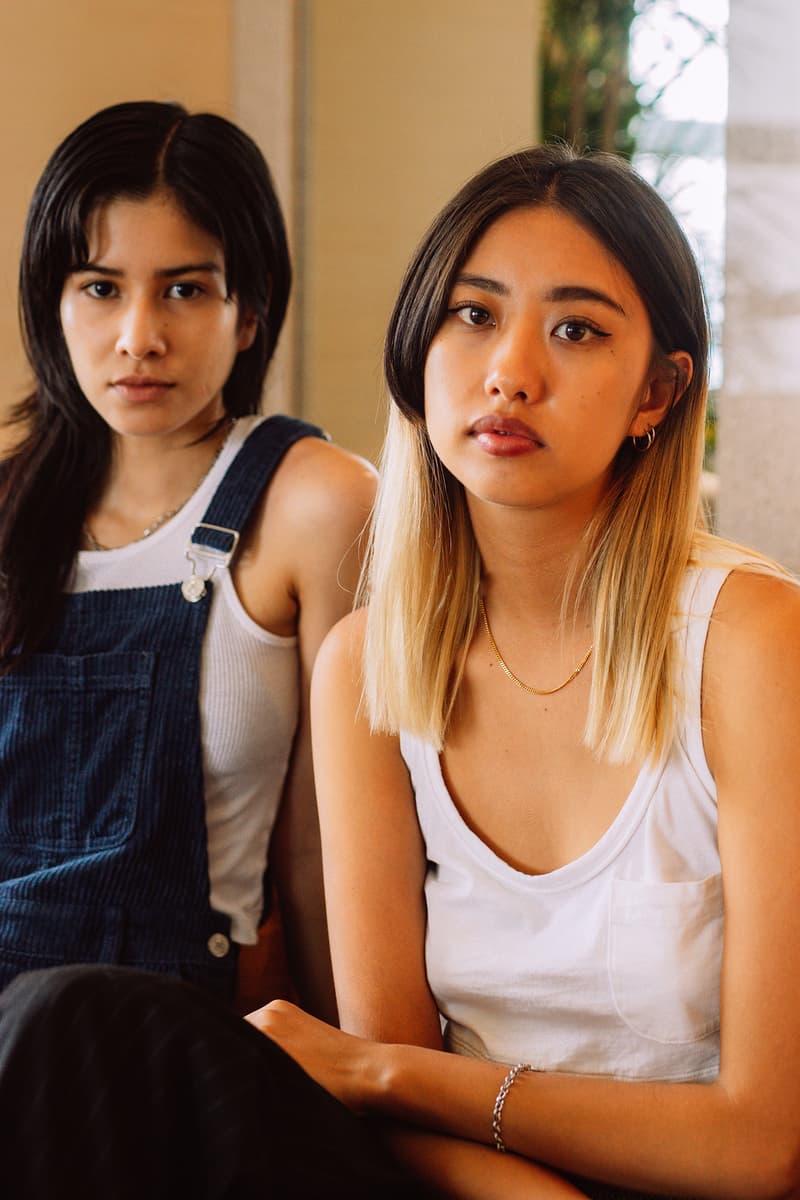 1 of 2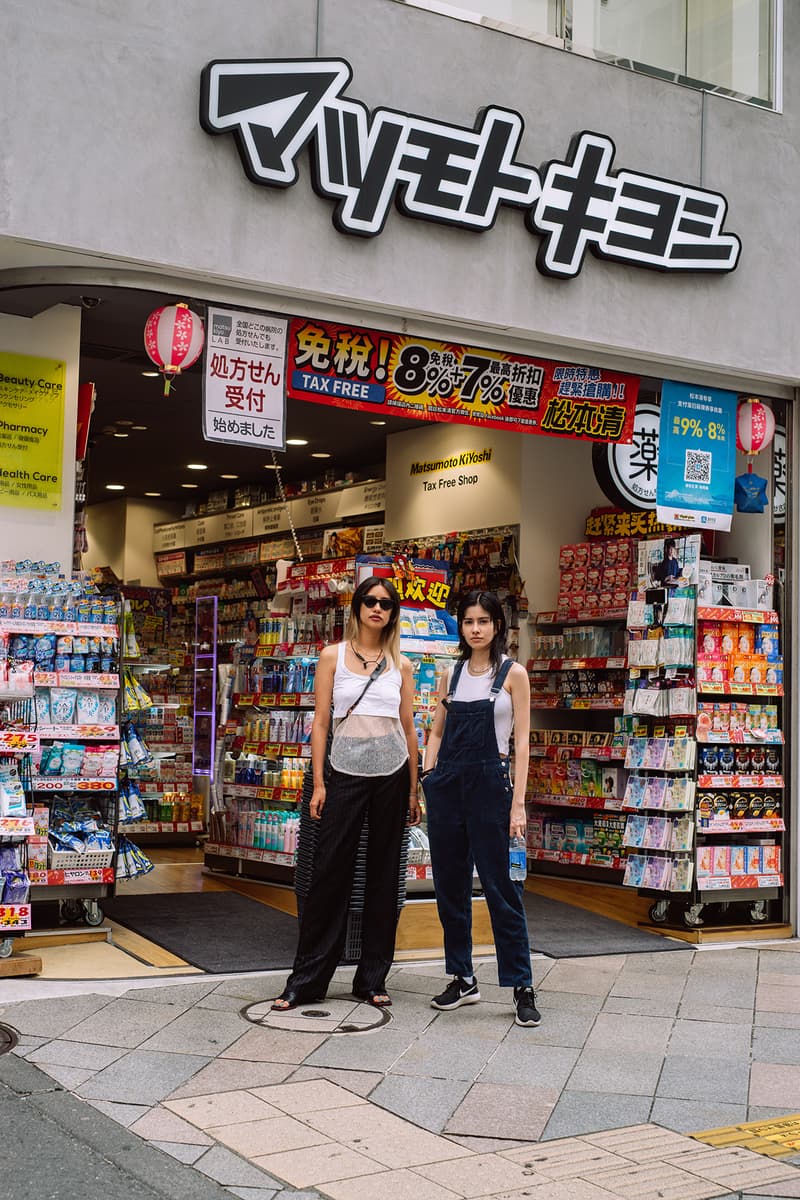 2 of 2
Beauty
The Best Japanese Drugstore Beauty Products, According to Julia Abe & 'Terrace House' Star Minori Nakada
Affordable eye masks, mascaras, lip balms and more.
The Best Japanese Drugstore Beauty Products, According to Julia Abe & 'Terrace House' Star Minori Nakada
Affordable eye masks, mascaras, lip balms and more.
For many beauty enthusiasts, Tokyo is a literal shopping paradise. In the Japanese capital, you'll be able to find not only multi-story boutiques and massive department stores carrying cult-favorite local cosmetics brands, such as Shiseido, Shu Uemura and SK-II, but also drugstores with aisles full of wallet-friendly makeup and skincare gems.
As part of our Beauty Essentials series, we recently traveled to Tokyo where we went drugstore beauty-shopping with Julia Abe and Minori Nakada, who some of you may recognize from Netflix's popular reality series, Terrace House. Following the shopping spree, we sat down with the models at Park Hyatt Tokyo to talk about some of the best drugstore products to shop when traveling in Japan. Continue reading for their recommendations.
While you're here, check out our Tokyo travel guide to discover local-approved stores, restaurants and bars in the city.
Julia Abe's Beauty Essentials
Skinvill Hot Cleansing Gel: A skin cleanser that gets warm as you rub it onto the skin. It's the most effective makeup remover and pore cleanser I've used. [I typically wash my face with it] after getting home from a photoshoot. Because it gets warm, it allows the product to reach all of the impurities in the pores. After that, I just use a regular facial foam and rinse off my face with cold water.
Nodonuru Masks: This mask is something that I use during flights, as I often need to travel for work. It helps my throat stay moist and not lose my voice when I arrive in another country. The hotels that I stay at also always have the AC on, so I use it when I sleep as well. [That way] I don't suffer during work when I have to utilize my voice.
KRACIE Epilat Hair Removal Sheets: Waxing is not as common in Japan. People here usually adopt a really slow process of laser hair removal, but I don't feel comfortable about using a laser that is not mainly for my skin tone. So I use this wax whenever I have something that requires my body to be smooth the next day.
Netsu Samashi Sheets: These sheets can be applied over your forehead or behind your neck and shoulders, allowing you to cool down from being outdoors for a long time. I usually use them while I'm shooting at location shoots and when I have a 15-minute break. [I also like to use them] when I'm walking around and doing some shopping in Tokyo.
Shiseido Maquillage Dramatic Skin Sensor Base EX: I don't usually wear any makeup if I'm not working, but as I have to wear makeup to certain events, I use this before applying my base for better coverage of acne scars.
Hatomugi Beauty Face Mask: It's a face mask that allows me to brighten the acne scar marks that are so hard to get rid of. I usually use it before going to bed for 15 minutes without wiping off the excess, and I'd just apply a cream on top of that. Hatomugi is considered a popular substance in Japan nowadays for having skin "brightening" agents.
Minori Nakada's Beauty Essentials
CHIFURE Washable Cold Cream: This skin cleanser gets rid of makeup perfectly and helps with my dry skin condition, too. I often use this cream for massaging my face.
Doroawawa Mud Bubble Face Wash: I like to use this face wash with a foaming net when I take baths at home. The product is made with clay that can help remove dirt from pores.
Nonkuma Eye Mask: To get rid of dark circles, I'd put on this eye mask in the morning before applying makeup. It gets warm upon application, and helps reduce the appearance of eye bags. A two-set pack costs ¥500 JPY, which is pretty economical as you can reuse the sheets repeatedly.
KATE Mascara: This mascara is kind of high-end but it's still pretty accessible. I love that the wand comes with small, fine bristles that really help lengthen my eyelashes beautifully.
OMI Mentrum Medicated Stick: I have been using this lip balm since I was a child, and I still always bring it with me. It's very moisturizing and and gives a nice gloss to the lips. What I like the most about this product is that it's very affordable. I can get it at any drugstore.
What do you love the most about beauty-shopping at drugstores in Tokyo?
Julia: [I like that they have] a variety of products that are not as harsh to the skin compared to western products.
Minori: The drugstores here stock a huge selection of beauty products that are not only cheap, but are also of good quality. It allows me to try many different new products without breaking the bank.
How would you describe the traditional Japanese approach to beauty?
Julia: Japanese people are very careful about [exposure to] sunlight, and they'd make sure to use makeup products that contain sunscreen. And before applying makeup, they'd apply sunscreen as well. Their approach is to make sure that one's skin always stays moisturized and the furthest away from getting wrinkles, which explains the obsession with sunblock.
Minori: I tend to use beauty products that are made in Japan. While there are many amazing brands that are imported from overseas these days, I think that products created by Japanese brands really do cater to our skincare needs.
As part of the younger generation in Japan, how do you feel about the concept of "beauty" today?
Julia: I define beauty as a state of mind. If you feel beautiful, you are beautiful.
Minori: With the Internet, you can easily get different kinds of information about beauty today, like beauty tutorials. Therefore, I think it's important to do your research to determine whether some information is accurate or not.
How do you typically prep you skin before an important shoot or event?
Julia: I'd moisturize with a toner, and then use a face oil rather than a cream to achieve better glow on my skin. Sometimes, I'd use a cold face roller to de-puff the under-eye area.
Minori: I don't really do any thing special. I try to stick to the same beauty routine every day to make sure that my skin condition is stable.
What are the best beauty tips or hacks you've learned from makeup artists on set?
Julia: To use under eye patches if you have bad under-eye bags. [I've also learned to] use a facial steamer to open up pores before cleaning my face with a toner. You can also use a hot towel to achieve the same effect.
Minori: To use a good quality shampoo. I used to wash my hair with a budget-friendly option every morning, but my hairstylist told me that the scalp and facial skin are connected, and that it would actually be better to use products that are good for the scalp. So I've started to use better quality shampoos, even though they're a bit pricy.
What are some beauty products that you never travel without?
Julia: DAMDAM Magic Drops balancing oil, Dr. Barbara Sturm Glow Drops and Thayers Witch Hazel Toner.
Minori: I really like Japanese toothbrushes and toothpaste. You can't get them abroad, so I'd always bring them with me when I travel.
Location

Park Hyatt Tokyo
---
Share this article