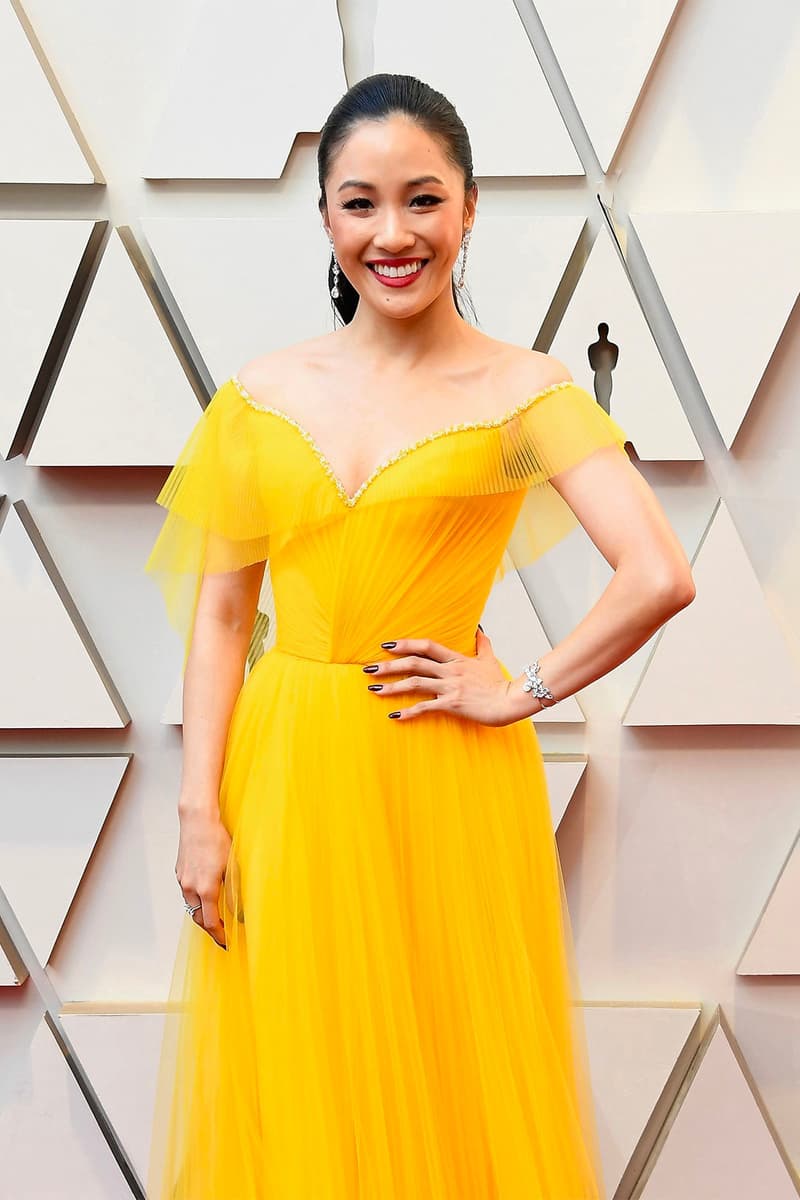 Here Are 5 Things You Need to Know About Constance Wu
The 'Crazy Rich Asians' star will appear in 'Hustlers.'
Film & TV
Here Are 5 Things You Need to Know About Constance Wu
The 'Crazy Rich Asians' star will appear in 'Hustlers.'
Whether you've been following her since the pilot of Fresh Off The Boat or saw her for the first time on the big screen as the lead of Crazy Rich Asians, Constance Wu is a star you need to know. Along with her breakout roles, the actress is known for a hilarious and frank Twitter account, as well as being outspoken about diversity in film and TV.
To add to her list of lead roles, Constance Wu will be featured in the upcoming Hustlers film alongside Jennifer Lopez, Cardi B, Lili Reinhart, Lizzo and more. In the movie, she plays Destiny, a single mother who becomes a stripper to support her family. Destiny seeks out Jennifer Lopez's character, Ramona, as a mentor and they begin to con Wall Streeters.
Hustlers comes out in theatres on September 13, and while you're waiting, read on below for five facts you need to know about the actress ahead of her role. If you're interested in other Hustlers cast members, get to know Lizzo who will be playing Liz.
1. Constance Wu does her research when it comes to her acting roles.
When preparing for her role playing Jessica Huang, an immigrant Taiwanese mother, in Fresh Off the Boat, Constance Wu put in a lot of time and effort to perfect her accent. According to an interview in TIME, she worked with two dialect coaches. Eddie Huang, who wrote the book the series is based on, had his parents film themselves reading her lines, and she studied them intently in order to get the phonetics right.
Doing her research for Hustlers was no different. In an interview with Vulture, she said:
"I installed a pole in my living room. I took pole classes; I took private coaching sessions. And this was all stuff I paid for by myself before we even started the movie. I became friends with a couple of strippers. I went to a lot of strip clubs in San Francisco — that's what I spent my Christmas Eve doing."
2. She was one of the founding supporters of #TimesUp.
My speech at the LA Women's March this past weekend ?? proud to b a part of Times Up Now

Posted by Constance Wu on Monday, 22 January 2018
Constance Wu is bold and known to speak out as a feminist. Unafraid of controversy, she Tweeted out her frustrations with the Academy about Casey Affleck's 2017 Oscar win. She also gave an iconic speech at the 2018 LA Women's March, calling out abusers who need to protect their egos by demeaning women. She added that she and the other actors "created the Time's Up movement for equality and representation across all cultures, background, sexual orientations and abilities ― so that you can feel safe being whoever you want to be."
3. She is also outspoken about representation in Hollywood.
It's no secret that Constance Wu is a huge advocate for representation in TV and film and is vocal about the lack of opportunities for Asian-Americans in Hollywood. A quote of hers went viral in 2016, saying that the Ghost in the Shell filmmakers using CGI tests to make Scarlett Johansson look more Asian was "the practice of blackface employed on Asians."
She is a huge supporter of having more diversity in storytelling and not having people of color only play supporting roles, saying in an interview with Vanity Fair on Crazy Rich Asians:
"For so long in Hollywood, Asian actors were supporting other culture's story. It's great to have diversity and to have faces that are different supporting the dominant culture's narrative. What's even more special is to have our stories be the narrative. The fact that Americans showed up for this film is so important to Asian-American kids. It shows them that not only did Hollywood value their story, but the country valued it, literally, with their dollars."
4. Constance Wu has a pet rabbit.
If you follow Constance Wu on Instagram, you'll see pictures of her fluffy bunny Lida Rose sprinkled all over her feed. It's obvious she loves her pet very much, and it's absolutely adorable.
5. Constance Wu almost quit acting.
Constance Wu reflected on her years before landing Fresh Off the Boat in an interview with Vulture. She ended up taking a break from acting to study psycholinguistics but decided to go back and was tens of thousands of dollars in debt, along with not having a community in LA. In the end, she said:
"I was like, 'Are you okay if your life stays like this, where you're waiting tables, struggling to make ends meet? Are you still okay doing this when you're 45?' I decided that I was."
---
Share this article