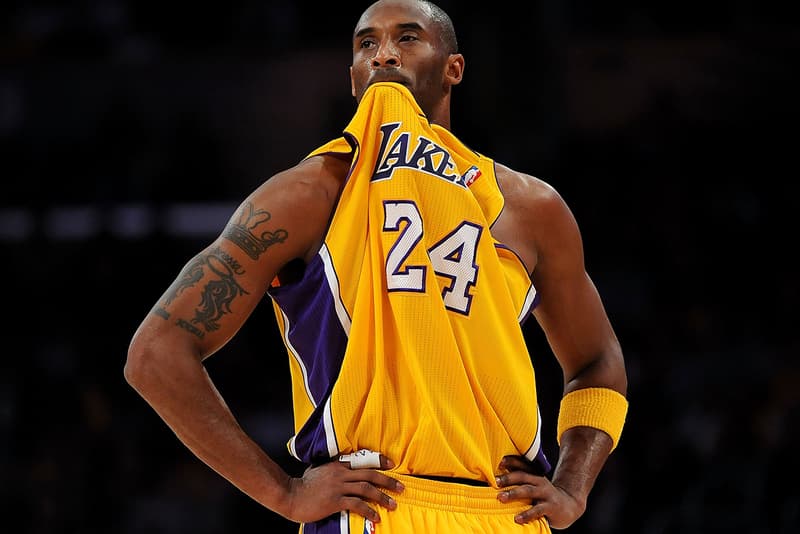 Culture
Kobe Bryant and Daughter Gianna Among Nine Dead in Calabasas Helicopter Crash
The Los Angeles Lakers superstar was 41.
Kobe Bryant and Daughter Gianna Among Nine Dead in Calabasas Helicopter Crash
The Los Angeles Lakers superstar was 41.
Kobe Bryant, American basketball star who had a 20-year-long career with the Los Angeles Lakers, passed away in a fatal helicopter crash in Calabasas, California on Sunday morning. He was 41.
According to the Los Angeles Times, the aircraft crashed around 10 a.m. PST amid foggy conditions on a hillside in Calabasas. Eight other passengers, including the NBA star's 13-year-old daughter Gianna "Gigi" Maria-Onore, were also on board and confirmed dead. It is believed that Bryant's wife Vanessa and daughters Natalia, Bianka and Capri were not involved in the accident.
The cause of the helicopter crash is currently under investigation. At a news conference on Sunday afternoon, the Los Angeles County fire chief Daryl Osby said that the fire department received a 911 call reporting the crash and subsequent brush fire at 9:47 a.m. local time.
"Upon arrival, our firefighters discovered approximately a quarter acre brush fire that resulted from a crash on the hillside. Our firefighters hiked into the accident site with medical equipment and hose lines to extinguish the stubborn fire," Osby told the press.
"In addition to our firefighters hiking into the incident, we had one helicopter flying to the incident with firefighting paramedics on board. Those paramedics were hoisted down to the incident early into the incident. They did a search of the area for survivors. Unfortunately, all the survivors on board were determined to have been perished."
"Firefighters and hand crews worked to extinguish the fire while carefully preserving the incident for investigation. Currently, the investigation is still ongoing."
Bryant's untimely death is mourned by fans around the world. Outside Staples Center in Los Angeles, home of the Lakers, crowds gathered to honor the NBA legend shortly after the tragic news broke. On Sunday evening, the Los Angeles International Airport paid tribute to Bryant and his daughter by illuminating its pylons in the Lakers colors of gold and purple. On the East Coast, the Madison Square Garden in New York City also glowed in the same hues in memory of the basketball great.
Bryant was 17 years old when he was selected 13th overall for the 1996 NBA draft by the Charlotte Hornets. At the time, the Lakers had already worked out a deal with the team to acquire Bryant. Considered one of the greatest basketball players of all time, the athlete was an 18-time All-Star, and had won five NBA championships and two Olympic gold medals. Bryant retired from his basketball career in 2016. He was expected to be a member of the Naismith Basketball Hall of Fame in 2020.
The scene at Staples Center where fans are paying tribute to #KobeBryant pic.twitter.com/kmomCS2mis

— Sam Levin (@SamTLevin) January 26, 2020
Tonight, LAX's pylons will be lit in purple and gold in memory of Kobe Bryant, his daughter and all those who were with them in today's unthinkable accident. Kobe was in many ways a symbol of Los Angeles and we join his family, fans and city in mourning all who were lost today. pic.twitter.com/HGX5AaSDBG

— LAX Airport (@flyLAXairport) January 27, 2020
New York City's Madison Square Garden has been lit up in Lakers colors as a tribute to Kobe Bryant. The 41-year-old NBA star was killed along with several others in a helicopter crash Sunday in California. https://t.co/ZGlOaPVgAK pic.twitter.com/r3nJ90Sc0D

— CNN (@CNN) January 26, 2020
Love on the East Coast. #KobeBryant pic.twitter.com/HXRAHkCf8I

— Ryan Seacrest (@RyanSeacrest) January 27, 2020
Share this article