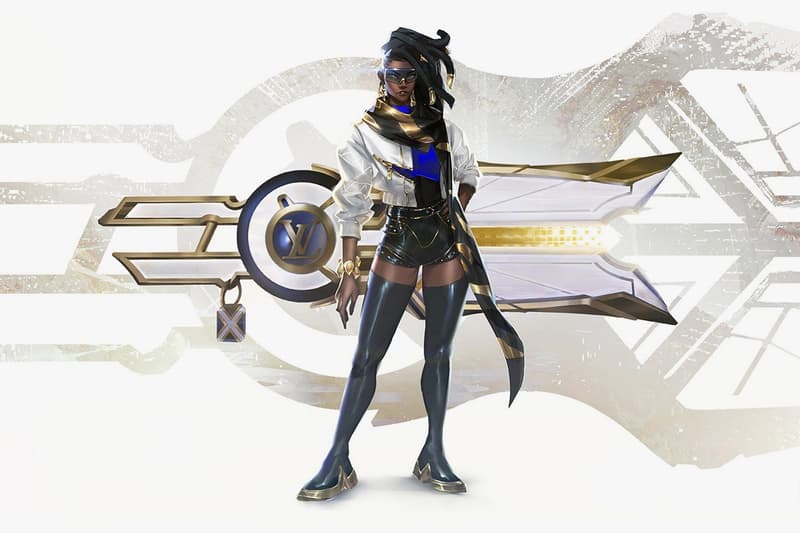 Tech
League of Legends Partners With Louis Vuitton on a True Damage Senna Prestige Skin
Nicolas Ghesquière is making League the most stylish it's been yet.
League of Legends Partners With Louis Vuitton on a True Damage Senna Prestige Skin
Nicolas Ghesquière is making League the most stylish it's been yet.
Member of virtual music collective True Damage, Senna has recently received a custom LV Prestige skin after the League of Legends game teamed up with the fashion house once more to create a collaborative skin for the Riot Games' owned platform. Following a LV x LoL skin for Prestige Qiyana released back in October, this is now the second time that the online video game has received a dose of that Vuitton bling-bling.
Nicolas Ghesquière, Louis Vuitton's artistic director of womenswear, is the designer behind the True Damage Sena Prestige Skin. He headed to Instagram to pose side-by-side by the one-and-only Senna donning the LV skin, having recently swapped out her OG red True Damage fit for the trademark LV gold and some uber-stylish – and evidently high-end – sunglasses. Other additions include glossy black thigh-high boots atop a gold sole and a black and gold scarf that extends past Senna's knee. The character's relic cannon also gets the LV treatment, now beaming with white and golden tones; a rather large Louis Vuitton logo sits in the middle of the gun, making it the statement piece we wish we could rock around town.
The skin will be available on PBE (Public Beta Environment) in the coming few days, releasing as the official League of Legends Prestige Skin 2020. Users will be able to purchase 2020 Prestige points starting from February, going on to use their points to purchase exclusive skins like this unique number. This one will set you back 100 2020 Prestige Points.
Keep an eye out for the skin's official release date as well as any potential updates around the Louis Vuitton reworked fit. For more League of Legends info, check out our exclusive interview with the True Damage collective here.
---
Share this article